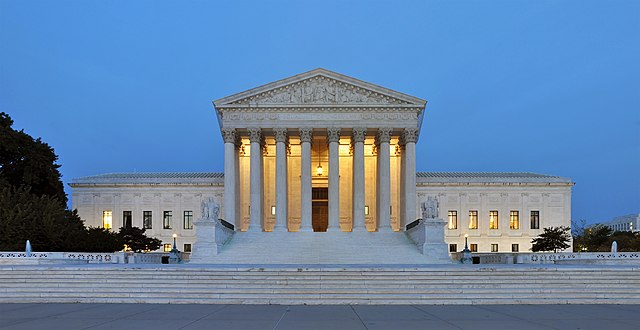 Today, the Supreme Court overturned Roe v. Wade , a little more than a month after a draft opinion by Justice Samuel Alito was leaked that forewarned the public that the court was preparing to change its course on protecting abortions. The 1973 decision had provided a constitutional right to an abortion for nearly 50 years and today's ruling will affect millions of Americans and their access to abortion.
President Joe Biden today announced 13 new intended nominations for his administration, including nominee Patrice Kunesh for Commissioner of the Administration for Native Americans, a program office within the United States Department of Health and Human Services.
Editor's Note: This opinion was first published last year on June 19, 2021. It is being republished today as the nation celcbrate the Juneteenth fedeal holiday. Opinion. President Joe Biden signed the legislation into law on Thursday that makes Juneteenth a national holiday. Juneteenth, also called Freedom Day, celebrates June 19, 1865, the date the people of Texas were informed slavery was over.
Opinion. Last year, about a week after news broke about the buried remains of 215 innocent school children at the Kamloops Industrial Residential School in Canada's British Columbia province, I reported on a rally in my hometown of Grand Rapids, Michigan.
Two issues were on the table during the Senate Committee on Indian Affairs' hearing June 22: the Department of the Interior's landmark investigative report on Indian Boarding Schools, and legislation intended to work in tandem with the department's initiative to address trauma and bring healing to boarding-school survivors and their communities.
On June 18, the remains of 13-year-old Wade Ayers were set to go home to the Catawba Nation in South Carolina for the first time since he was sent to the Carlisle Indian Industrial School in Pennsylvania in 1901. But at the disinterment ceremony, U.S. Army archaeologists excavating under Wade's headstone found remains inconsistent with those of a 13-year-old boy, which were "instead found to be that of a girl of the approximate age of 15-20."
John F. Tinker Foundation is offering an opportunity for students to win money through a National Essay Contest.
Seven students have been selected by the Native American Journalists Association (NAJA) to participate in the Native American Journalism Fellowship (NAJF). Each of these students are currently enrolled in colleges and universities across the country.
For the second year, Native writers will receive grants and professional opportunities through the Native American Writers Accelerator Grant as part of the effort to increase Native representation in media. Each of the writers chosen will receive $10,000 and professional support to help the writers develop their skills, and pitch their projects.
Minnesota's first full service Indigenous restaurant, Owanmi , was named Best New Restaurant in the James Beard Awards of 2022.
A $1 million federal grant will help the Comanche Nation Housing Authority (CNHA) meet home repair needs of tribal members in five Oklahoma counties.
COLSTRIP, Montana—After a 10-hour shift at the coal-fired power plant in the small southeastern Montana town of Colstrip, Northern Cheyenne tribal member Jason Small drives three minutes down the road to a local taco truck. Dressed in a zip-up hoodie and jeans, he grabs a burrito and heads next door for a late-afternoon beer at the Whiskey Gulch Saloon, a nearly empty bar where the staff all know him.