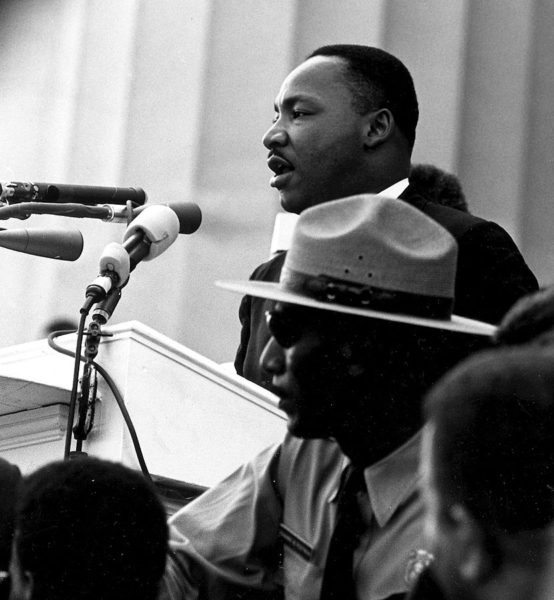 Opinion. As Americans celebrate Martin Luther King Day on Monday, across America, many tribal, federal, state and local governments will be closed to honor the legacy of the Reverend Dr. Martin Luther King, Jr.
WASHINGTON — In addition to articles already covered by Native News Online, here is a roundup of other news released from Washington, D.C. that impacts Indian Country during the past week.
The Reverend Dr. Martin Luther King, Jr., the great civil rights icon, fought hard for the right to vote for all Americans. He did so in the deep South where Jim Crow laws made it impossible for Blacks to exercise their rights to vote.
Guest Opinion. Today our nation pauses to honor the life and legacy of Dr. Martin Luther King, Jr. Since his birthday was first observed as a holiday in 1986, communities across the land have found meaningful ways to honor his work and ideas – through volunteerism, activism, and reflection. Certainly, Dr. King worked tirelessly in his commitment to peace, equality, and justice and his name is often invoked as a symbol of all these ideas, to the betterment of our shared society. But, too often, symbols become idealized, romanticized, or even redefined, for purposes that lie beyond their intent.
An increasing number of Catholic organizations are joining the discussion about Indian boarding schools. But what role do they have to play in the pursuit of truth and healing, and who is their participation serving?
Oklahoma's petitions asking the U.S. Supreme Court to reverse or limit its decision in McGirt v. Oklahoma were rescheduled for review on Friday.
"Poetry can make someone fall in love with you," Joy Harjo (Muscogee Nation) says into the camera. "Poetry can make you fall in love with yourself."
A member of the Ponca Tribe of Nebraska, Brossy is senior counsel in the American Indian Policy and Regulation practice at Akin Gump Strauss Hauer & Feld, in Washington, D.C.
This weekend and next week Indian Country is offering up a session with a celebrated storyteller, a glimpse inside the mind of TV's coolest casino CEO, a bounty of bows and arrows from a treasured Cherokee craftsman, and a blast of traditional and modern art straight out of Arizona.
The Indian Pueblo Cultural Center (IPCC) in Albuquerque, New Mexico celebrates Pueblo culture in a unique way during the holiday season: through gingerbread.
In the continued battle between tribes and government over the re-listing of Northern Rockies gray wolves under the Endangered Species Act, scientists have weighed in, with a letter addressed to Secretary of the Interior Deb Haaland.
The Department of the Interior today invited tribes to begin consulting on how best to implement the infrastructure bill that includes at least $13 billion for Native communities to improve roads, expand broadband access, and fund sanitation, water rights, and environmental reclamation projects.