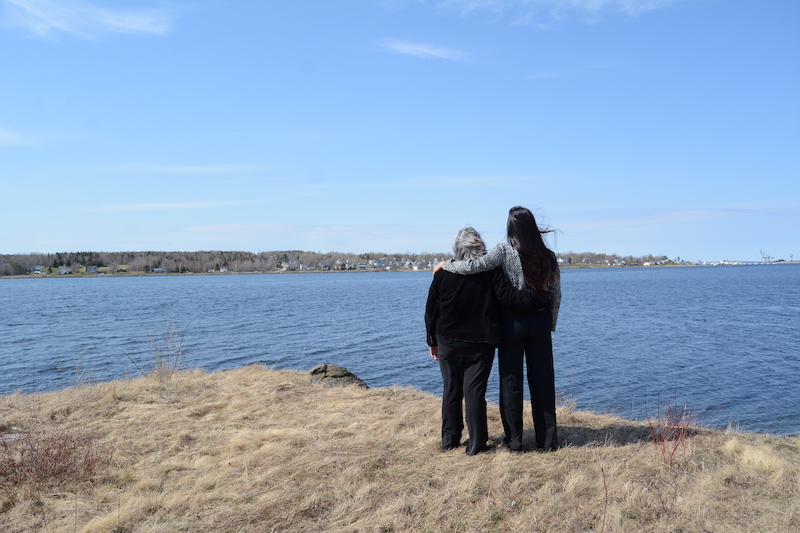 In a first-of-its-kind womens' leadership program that pairs Native elders with younger Natives to exchange knowledge, participants say they are restoring a link that historically existed between generations.
From Our Advertisers

Over the years, Native and Indigenous people have been steadily gaining more deserved exposure in the TV and film industry, and another milestone is about to happen thanks to FX's Reservation Dogs . The new FX Original Series is no doubt a...
Opinion. It is especially gratifying to see President Joe Biden lead in pushing to address the nation's aging infrastructure with roads, bridges, water systems, schools, newer and greener energy platforms, public transit and high-speed rail, and much needed technology and broadband upgrades. President Biden's and key members of Congress' announcement of a compromise deal for $1.2 trillion American Job's Infrastructure plan will bring an additional $12 billion to Indian Country and a total appropriation to Indian County to historical levels to more than $44 billion dollars in the first year of this Administration and Congressional session.
For Cherokee families and businesses to thrive in the modern era, we must have well-maintained roads, clean water, fast internet connectivity, and access to great education and job training. Cherokee Nation knows the importance of both the "hard" infrastructure of steel and asphalt and the "soft" infrastructure of economic development and family supports. That's why we have long been a strong leader and partner in building infrastructure to strengthen our region's economy.
More than 800 water rights claimed by members of the Turtle Mountain Band of Chippewa Indians have been pulled out of legal limbo following the Montana Water Court's issuance of a first-of-its-kind order this month.
PIERRE, S.D. — South Dakota Attorney General Jason Ravnsborg on Friday reversed his position on whether law enforcement should accept medical marijuana cards issued by the Flandreau Santee Sioux Tribe (FSST) to non-tribal members. Ravnsborg's announcement doubles down on South Dakota Gov. Kristi Noem stance that state non-tribal residents cannot legally buy medical cannabis with a tribal card, even if it required a physician's sign off.
The lawsuit, filed on behalf of tribes, parents and students, alleges Montana education officials have failed to meet their constitutional mandate to provide Indian Education for All.
TAHLEQUAH, Okla. — The Cherokee Nation announced on Friday it is providing $150 in clothing assistance for every qualifying Cherokee student regardless of residency or income, with applications accepted beginning Tuesday, July 20.
This weekend and next week in Indian Country, the Indigenous animals and people of the Plains get their due at the zoo, Muscogee Nation hosts a hot premiere, and a boundlessly talented Tlingit weaver makes waves at a spirited art show.
Most of my art viewing is on purpose. I hear about something new or intriguing and seek it out. So it's a joy for me to discover art where I'm not expecting it — art I know nothing about in advance. That happened last weekend when I took a road trip to Deception Pass State Park , which spans Fidalgo and Whidbey islands.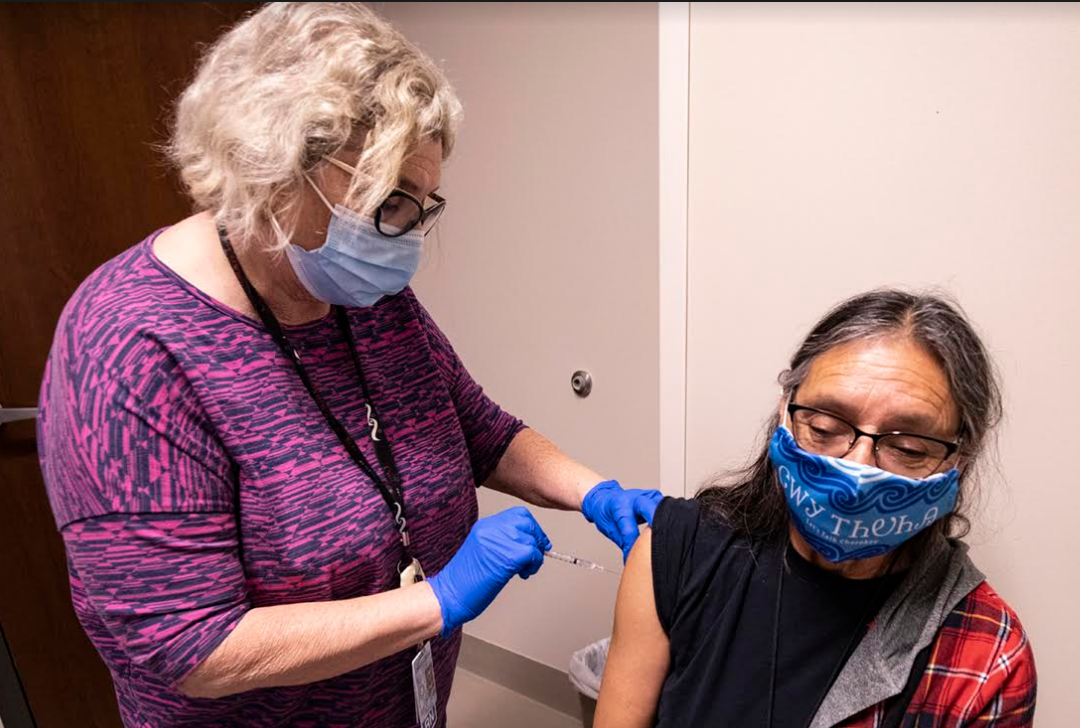 LAS VEGAS — Actor Mark Wahlberg and his brother, chef Paul Wahlberg took center stage the National Indian Gaming Association's Indian Gaming Tradeshow and Convention in Las Vegas on Wednesday, July 21, to announce a newly formed partnership between their company, Wahlburgers Franchising and Little River Holdings, LLC, a wholly owned enterprise of the Little River Band of Ottawa Indians, based in Manistee, Mich.
It all started in a meeting in Las Vegas, where a couple of tribes expressed their concerns about managing the many operations involved with entering the cannabis industry to the Chief Executive Officers (CEO) of Violet Gro, Hyperponic, and Sunflower Consulting Group.