WASHINGTON — The United States Supreme Court on Monday appeared likely to rule that a portion of the $8 billion in federal virus relief funding directed to tribal governments was intended to include Alaska Native Corporations (ANC), according to an Anchorage-based attorney specializing in tribal law, Lloyd Miller.
From Our Advertisers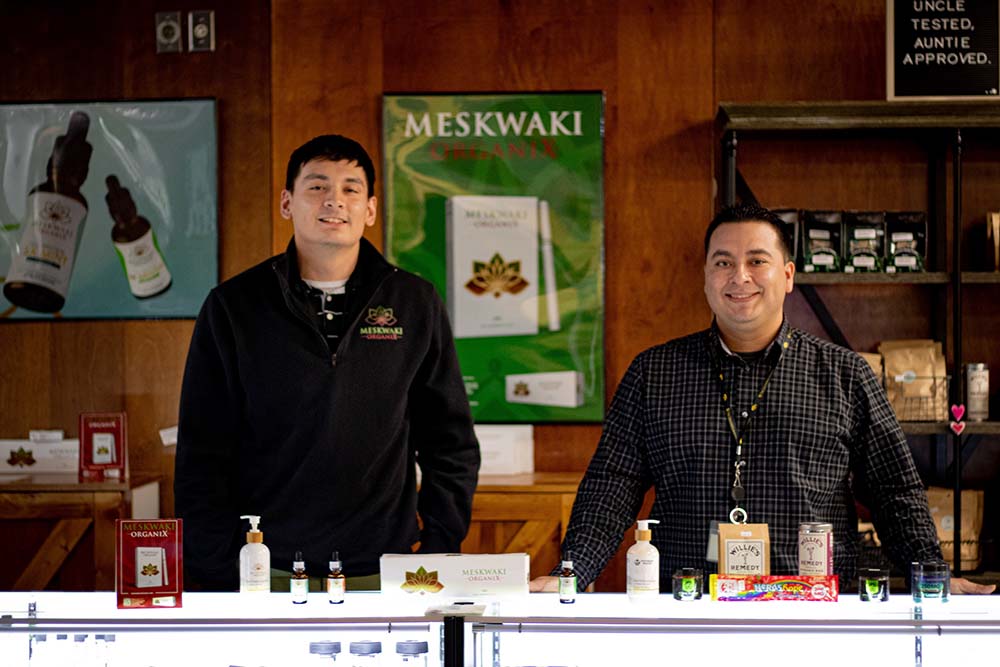 Before even trying products found at Meskwaki OrganiX, you may experience a sense of inner peace as you step inside the door. Owned by the Meskwaki Tribe, the new CBD dispensary conveniently located on the Meskwaki Settlement in Iowa, is a bright...
During her third week in office and her first official trip in her new role as U.S. Department of the Interior, Secretary Deb Haaland (Laguna Pueblo) conducted a fact-finding tour of the Bears Ears and Grand Staircase-Escalante National Monuments in Utah.
OPINION. Another historical milestone was reached on Thursday when the Biden-Harris Administration returned a major policy initiative of the Obama-Biden Administration by re-dedicating the White House Council on Native American Affairs (White House Council) and designating the Nation's first Native American Cabinet Member ~ Secretary of Interior Debra Haaland (Laguna Pueblo) as chair.
The U.S. 5th Circuit Court of Appeals on Tuesday ruled that Congress has the authority to enact the Indian Child Welfare Act (ICWA), while striking down a portion of the law that gives preference to Indigenous families in the adoption of Native American children.
A recent decision by the Cherokee Nation's Supreme Court struck down a law that freedmen – descendants of people enslaved by Cherokees in the 18th and 19th centuries – cannot hold elective tribal office. The ruling is the latest development in a long-standing dispute about the tribal rights available to Black people once held in bondage by Native Americans.
DENVER — Overall Native student enrollment dropped in the fall of 2020 according to data collected by the American Indian Higher Education Consortium (AIHEC) and the National Student Clearinghouse. Overall student enrollment at tribal colleges and universities (TCU) enrollment is down by 1 percent with an 11 percent drop in freshman enrollment according to AIHEC; the National Student Clearinghouse data show a 23 percent decrease in freshman enrollment among Native students at all colleges and universities throughout the country.
SACRAMENTO, Calif. — California State Assembly's Education Committee earlier this month unanimously approved a bill that will protect Native American students' rights to wear cultural items at graduation.
PBS KIDS' Molly of Denali , the first U.S. nationally distributed children's series with an Alaska Native lead, continues its groundbreaking work in childhood development with the release of the first-ever study that connects children's understanding of informational text to digital media.
SANTA FE, N.M. — The Southwestern Association for Indian Arts (SWAIA) announced on Friday that the 99 th Santa Fe Indian Market will be held in-person—and online—on Saturday, August 21, and Sunday, August 22, 2021.
Growing up, when Harlan Kingfisher (Plains Cree from the Sturgeon Lake First Nation) would leave the house for big hockey games, his grandfather, or Mushum, would instruct him to smudge his blades and hockey stick. "Smudging" is the Indigenous practice of burning sweetgrass or sage in prayer to summon positive energy and cleanse one's spirit.
The digital divide is great in the United States, often separating the rural from the urban, the rich from the poor. Indian Country is no different, with just 60 percent of residents living on tribal lands in the lower 48 states having access to broadband internet at the end of 2018. That was tough enough pre-pandemic. Today, not having in-home access to the internet can mean long drives to places like McDonald's for internet service, just so children can do homework assignments .