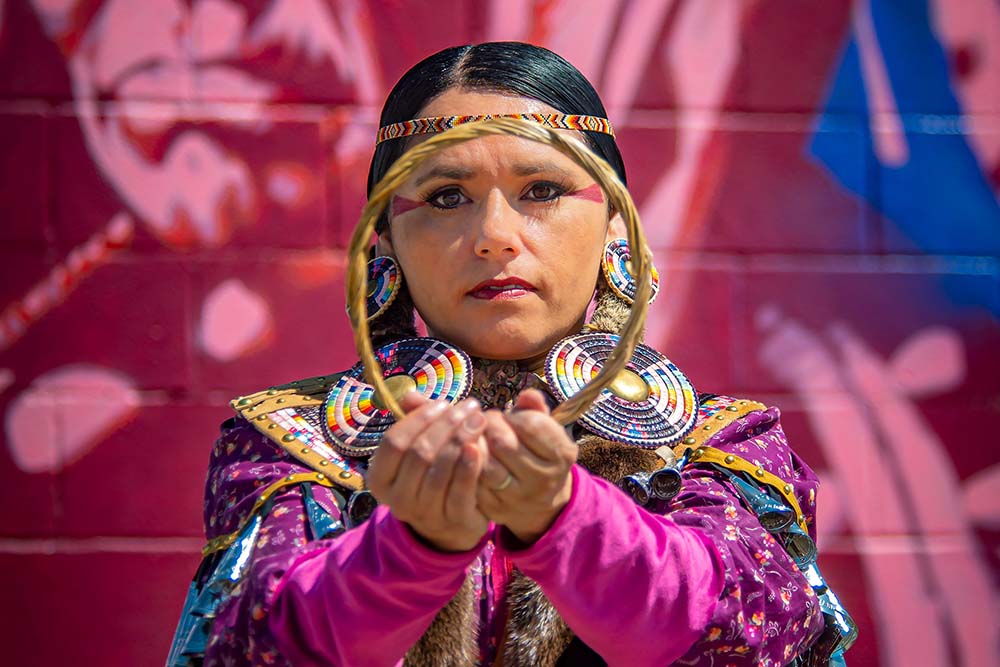 This weekend and next week, Indian Country is presenting a beautiful blend of music and art, photography, and sweet surprises.
WASHINGTON — In addition to articles already covered by Native News Online, here is a roundup of other news released from Washington, D.C. that impacts Indian Country during the past week.
As a child of perhaps five or six, I had an encounter with a young Indigenous mother selling corn gorditas in the market behind the cathedral in Juarez, my hometown, just south of the Mexico-Texas border. She was one of many Rarámuri (Light on their Feet) people, whose presence in those lands preceded all known organized world religions.
The Reverend Dr. Martin Luther King, Jr., the great civil rights icon, fought hard for the right to vote for all Americans. He did so in the deep South where Jim Crow laws made it impossible for Blacks to exercise their rights to vote.
In the more than 30-year battle between tribes seeking the repatriation of their ancestors' remains and cultural items, and the institutions holding them, there are several excuses institutions use that do little to facilitate respect for tribes and compliance with federal law.
When the news broke last May of a First Nations tribe in Canada using ground-penetrating radar to discover 215 unmarked graves of children at the site of a former Indian residential school in Kamloops, British Columbia, major media outlets all over the world picked up the story, but very few explained what ground-penetrating radar actually is and how it's used. Native News Online included.
"Poetry can make someone fall in love with you," Joy Harjo (Muscogee Nation) says into the camera. "Poetry can make you fall in love with yourself."
A member of the Ponca Tribe of Nebraska, Brossy is senior counsel in the American Indian Policy and Regulation practice at Akin Gump Strauss Hauer & Feld, in Washington, D.C.
This weekend and next week, Indian Country is presenting a beautiful blend of music and art, photography, and sweet surprises.
The Writers Guild of America (WGA) announced its nominees for the 2022 Writers Guild Awards on Thursday, January 13 and "Reservation Dogs" is among the top nominees.
On Friday, January 14, U.S. Representative Dina Titus (D-Las Vegas) said during a press conference in Las Vegas that she plans on introducing legislation to Congress designated to make an area south of Las Vegas a national monument within the next few days.
The Department of the Interior today invited tribes to begin consulting on how best to implement the infrastructure bill that includes at least $13 billion for Native communities to improve roads, expand broadband access, and fund sanitation, water rights, and environmental reclamation projects.