TULSA — A federal judge issued a final judgment in favor of a group of Oklahoma tribes that have been locked in an ongoing battle with Gov. Kevin Stitt over tribal gaming compacts.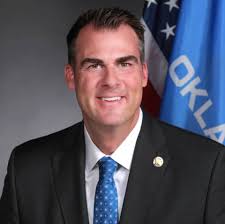 Calling the terms of the compacts "unambiguous," Chief U.S. District Timothy D. DeGiusti on Wednesday certified his July ruling that gaming compacts between several Oklahoma tribes automatically renewed for an additional 15-year term on Jan. 1, 2020.
The ruling was a win for eight Oklahoma tribes that have claimed all along that the compacts automatically renewed. Three tribes initially filed the suit on Dec. 31, 2019, and were later joined by other Oklahoma tribes in the legal tussle.
The eight tribes involved in the lawsuit are the Cherokee Nation, Chickasaw Nation, Choctaw Nation, Citizen Potawatomi Nation, Muscogee (Creek) Nation, Quapaw Nation, Delaware Nation and Seminole Nation of Oklahoma.
The final judgment is another loss this year for Stitt, who has fought with the state's tribes and his own Republican colleagues in the state legislature over gaming issues.
In July, the Oklahoma State Supreme Court ruled that Stitt exceeded his legal authority when he signed gaming compacts with two other tribes — Comanche Nation and Otoe-Missouria Tribe — that included provisions for sports betting. Those gaming compacts were ruled invalid by the court.
Oklahoma's GOP Speaker of the House Charles McCall and Senate President Pro Tempore Greg Treat, also a Republican, criticized Stitt for his actions and lauded the ruling.
"From the start, this was about separation of powers, and the Supreme Court affirmed as much with a decisive ruling," McCall said in a statement following the ruling. "Oklahoma and its tribal nations can move forward from this together as partners, as we have done for decades with great success."
"When one branch of government acts outside of its authority, the other branches must take steps to restore the balance of power," Treat said at the time.
More Stories Like This
Testimony in Support of Truth and Healing Commission Due May 26
Former Tlingit & Haida Chief Justice Appointed to National Commission on Missing and Murdered Indigenous People
Oklahoma Governor Kevin Stitt Vetoes Bill Enhancing Public Safety in Oklahoma
Duwamish Tribe Prepares to Sue Federal Government to Secure Tribal Sovereignty
Testimony Requested From Indian Boarding School Survivors and their Descendants