WASHINGTON — A federal judge on Thursday dismissed a Shawnee Tribe of Oklahoma lawsuit that alleged the Department of Treasury had arbitrarily withheld millions of dollars in emergency funding due to the tribe under the CARES Act.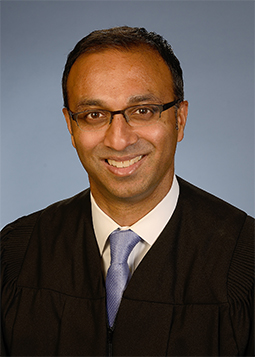 At issue in the lawsuit was the decision by the Treasury Secretary Steven Mnuchin to use Indian Housing Block Grant (IHBG) tribal population data when it came to allocating each federally recognized tribe's portion of the $8 billion that Congress set aside for tribal governments under Title V of the CARES Act. The IHBG is a program of the Department of Housing and Urban Development (HUD).
The use of IHBG data caused the Treasury to "grossly undercount" the Shawnee Tribe's population, according to the tribe's lawsuit filed in Oklahoma in June. Though the tribe has more than 3,000 members, IHBG's race-based data showed that the Shawnee Tribe — as well as 24 other tribal governments — were listed as having a population of "zero" according to the lawsuit.
The matter was later moved to federal district court in Washington D.C., where U.S. District Judge Amit P. Mehta was handling several other lawsuits related to CARES Act funding for tribal governments, including a similar lawsuit on tribal population filed by the Prairie Band Potawatomi Nation. The Prairie Band voluntarily dismissed that case on July 9, after Mehta denied their request for a preliminary injunction.
On Thursday, Judge Mehta ruled that Mnuchin's decision to use IHBG data is not reviewable under the Administrative Procedure Act (APA) and granted a Treasury Dept. motion to dismiss the Shawnee Tribe's lawsuit.
Echoing his Aug. 19 decision to deny the Shawnee Tribe's motion for a preliminary injunction, Mehta concluded that Congress had granted Secretary Munchin the discretion to choose the method for allocating the funds.
"The question presented here," Judge Mehta wrote yesterday, "is whether the manner in which the Secretary allocated Title V funds amongst the various Tribal governments was 'committed to agency discretion by law.' After multiple rounds of briefing and oral arguments on motions for preliminary relief in this case and in Prairie Band, the court has twice found the answer to be 'yes' — the Secretary's allocation methodology is not reviewable under the APA."
More Stories Like This
Testimony in Support of Truth and Healing Commission Due May 26
Former Tlingit & Haida Chief Justice Appointed to National Commission on Missing and Murdered Indigenous People
Oklahoma Governor Kevin Stitt Vetoes Bill Enhancing Public Safety in Oklahoma
Duwamish Tribe Prepares to Sue Federal Government to Secure Tribal Sovereignty
Testimony Requested From Indian Boarding School Survivors and their Descendants