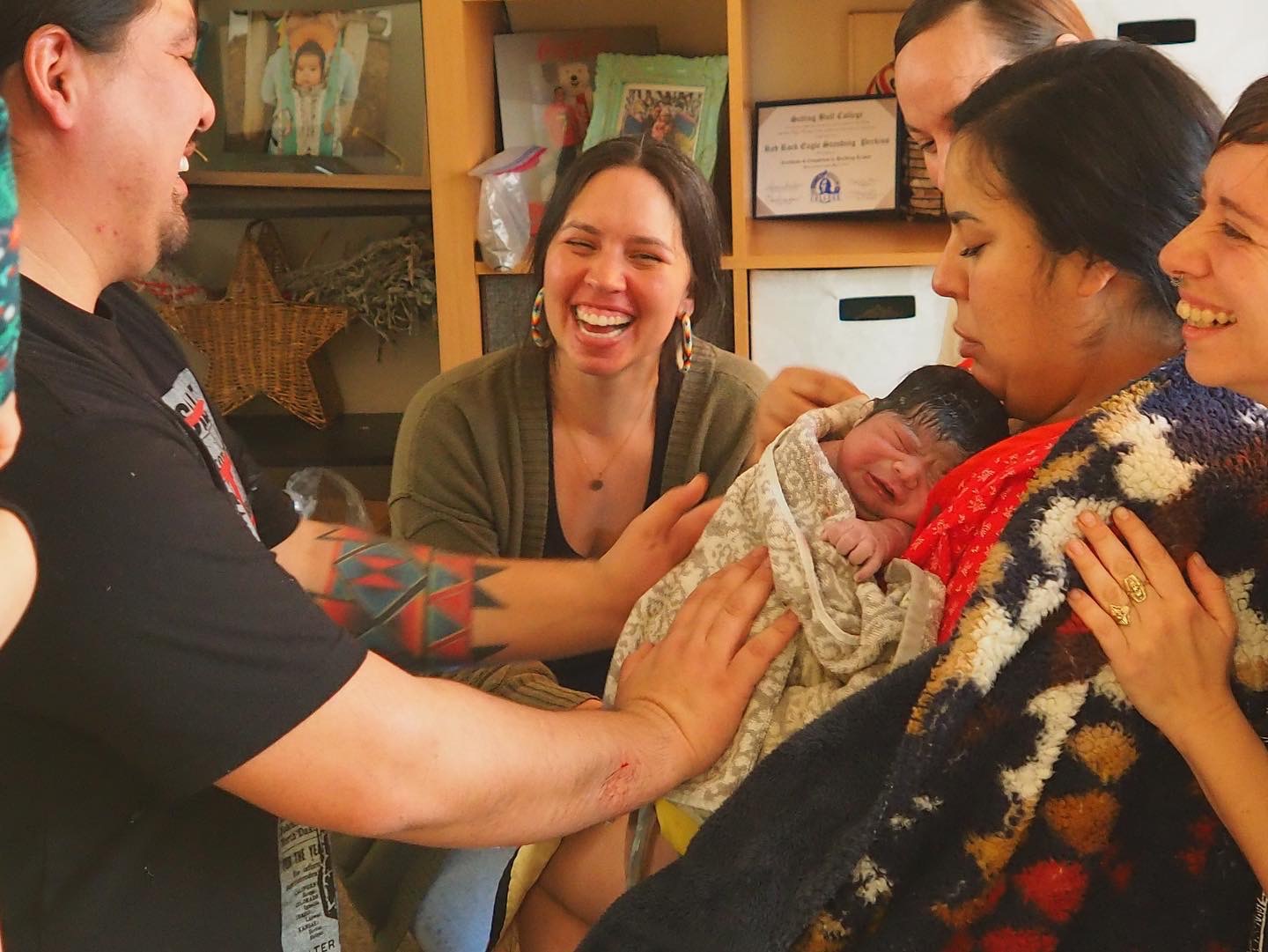 Details

By

Jenna Kunze
Racism in public health is not just about whether or not Indigenous and Black people have access to medical care, says Abigail Echo-Hawk, a citizen of the Pawnee Nation of Oklahoma and a racial justice leader in Washington state.
"It is whether or not you have access to housing and transportation," Echo-Hawk told Native News Online. "Whether or not your children can walk through a store without getting followed around by security guards, and whether or not you have to worry about your sons [coming] home, or whether or not they could be killed by police."
Never miss Indian Country's biggest stories and breaking news. Sign up to get our reporting sent straight to your inbox every weekday morning.
It took a worldwide pandemic and a national racial reckoning movement set off by the police murder of an unarmed Black man in Minneapolis, George Floyd, for local governments to begin calling racism a public health crisis. King County, an area of Washington state encompassing Seattle and two federally recognized tribes (Muckleshoot and Snoqualmie Tribes), was among the first to do so.
In 2020, the county declared racism as a public health crisis and allocated $25 million in federal funds to invest in community-led organizations, non-profits, groups, or businesses that are dismantling systemic racism.
King County data illustrate how generations of structural racism stemming from settler colonialism most negatively impacted Indigenous and Black communities who were disproportionately represented in: infant mortality rates, police brutality, and rates of missing and murdered women and girls, Echo-Hawk said.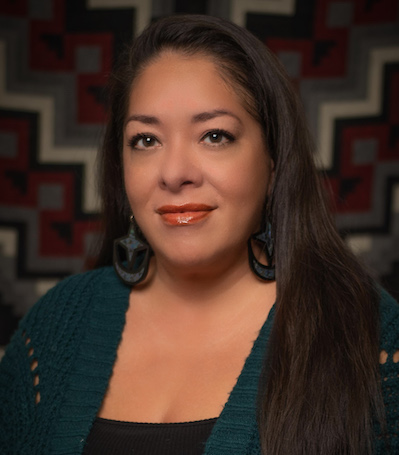 Abigail Echohawk (Courtesy photo.)For more than a year, a community group called The Gathering Collaborative, co-chaired by Echo-Hawk and inclusive of about 80 Indigenous and Black community members, met weekly to decide how to equitably distribute the $25 million.
The group created four different grant opportunities open to individuals living in King County who identify as Indigenous Peoples directly impacted by settler colonialism within the US borders—including Native Americans, Alaska Natives, Native Hawaiians, American Samoa, and Pacific Islanders. Black Americans who are the descendants of enslaved Africans, as defined by The Gathering Collaborative, may also apply.
The four grant pools include: a general grant application, a capacity-building grant for community service providers, a small-business grant, and a physical infrastructure grant. Applications are due March 28 for all grants except the physical infrastructure, which is due April 11.
The idea, according to Echo-Hawk, is to put funding in the hands of community members who are already working to dismantle racism in health and wellness, economic stability, housing, and education, and power and capacity building.
"We need to fund those in the community who are trusted," said Echo-Hawk, who also serves as executive vice president at Seattle Indian Health Board. "Indigenous communities have been leading, supporting, and building forward the resiliency of their communities amongst rampant, ongoing settler colonialism and racism. They have done it with scarce resources. They have done it in the face of opposition. And our communities have thrived as a result of their ongoing efforts. However, we want to create an environment where the fight isn't so hard."
The grant could help local doula and lactation consultant Camie Goldhammer (Sisseton Wahpeton Oyate) amplify her work of supporting Native mothers and their babies. She's applying for funding that could cover up to 50% of her annual budget at Hummingbird Indigenous Family Services by helping pay for: staff salaries, raises, equipment for babies, expenses related to operating classes, and a buffalo to provide traditional postpartum meals for new families.
Since 2019, Goldhammer has grown a team of Indigenous doulas who have provided cultural-specific help to more than 150 Native pregnant women and their babies in the first thousand days of their baby's life.
"Our mission is healthy Indigenous babies being born into healthy Indigenous families supported by healthy Indigenous communities," Goldhammer told Native News Online. "The first 1000 days of a baby's life [is] foundational and formative."
Goldhammer sees the work of Hummingbird Indigenous Family Services as both preventative and restorative: 60% of maternal deaths happen within the first 45 days postpartum, and 70% of infant deaths in King County happen during the first four weeks of life, according to the county health department.
The odds are much worse for Native babies and mothers.
In King County, American Indians and Alaska Natives exceed the worst infant mortality rates in the country: The CDC puts the national average in 2020 at 5.4 deaths per every 1,000 babies born. For Native mothers and their babies in King County, the death rate is double. That is higher than the overall rate of infant mortality in Mississippi, the state that ranked highest in the U.S. for infant mortality in 2020 by the CDC.
In Washington state, American Indian and Alaska Native mothers die in pregnancy-related deaths 8.5 times more than their white counterparts, according to a new report from the state health department.
"We know that 80% of our brains are developed in the first three years of life, and the way that the brain develops is through: fat—(from) breast milk—sleep, and love and affection," Goldhammer said. "So we really feel like, by focusing on that time and providing Native parents with what they need to love and bond and attach with their babies, that gives their child a fair start to life."
Goldhammer's work is also focused on healing historical family traumas caused by Indian boarding schools and hundreds of years of government policy that displaced and dispossessed Native peoples.
"We also believe that love and affection heals historical trauma,"Goldhammer said. "It literally can change the DNA and those trauma responses that are passed down by developing healthy and strong attachments with the adults in their lives. What happened when we removed Native children from their parents, is that they were no longer immersed in their culture of love and security, which is traditionally what they would have had. And then they were raised in an institution, but not just any institution, an institution that's sole purpose was to kill everything that made them Native; who they were. That erodes confidence, self-esteem, and culture."
At Hummingbird, Goldhammer and her team are working to build back that confidence, and let Native parents know that they are enough, and that mothering is a cultural practice, not a natural skill.
"We learn about mothering by being mothered or parenting ourselves. We learn it by seeing it by being immersed in that culture of mothering," she said. "The world will tell us that we're too addicted, too fat, too unhealthy, too chronically ill, too poor. And that's just not true. We really want families to know that they're perfect just the way they are."
To learn more about the grant eligibility, or to apply, visit The Gathering Collaborative.
More Stories Like This
Native Bidaské with Dr. Meghan O'Connell on Syphilis in Indian Country
Inside the White Buffalo Calf Women's Society, Indian Country's Oldest Domestic Violence Shelter
$10 Million Grant Awarded for Indigenous Food Sovereignty Programs
Pueblo of Zuni Receives the Robert Wood Johnson Foundation Health Prize
Salmonella Outbreak Linked to Cantaloupes
The Native News Health Desk is made possible by a generous grant from the National Institute for Health Care Management Foundation as well as sponsorship support from the American Dental Association. This grant funding and sponsorship support have no effect on editorial consideration in Native News Online.