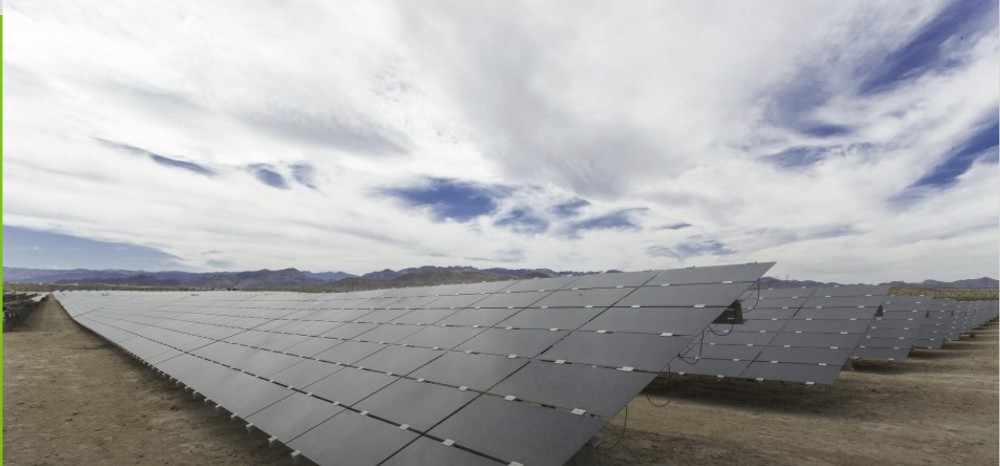 Details

By

Jenna Kunze
The U.S. Department of Energy today awarded almost $9 million in funding to 13 Native American communities for projects that will increase alternative energy, reduce energy costs, and increase energy security on tribal lands.
Tribes from Alaska, California, Idaho, Washington, New Mexico, Minnesota, and Arizona were selected for the competitive grants.
The projects will provide communities with clean electricity, power residential buildings that lack electricity, install microgrids and increase workforce training opportunities, according to the Department's press release.
The largest grants were awarded to Navajo Nation in Arizona at a pre-negotiated amount of $2.8 million and the Karuk Tribe in Northern California at nearly the same amount—each with half the awarded amount matched in cost sharing by the tribe.
The Navajo Nation will use its funds to install a microgrid to provide power and internet for one of its communities currently without power. The Karuk Tribe will use the money to install a ground-mounted solar panel to power the tribe's casino and administrative trailers, and another roof solar panel to power the tribe's wellness center. Cumulatively, the solar panel systems are estimated to save the tribe over $9.8 million.
The Karuk Tribe secured a second grant from the Department of Energy to install battery storage on 39 elder's homes to provide power for critical infrastructure during grid outages.
Another innovative awardee, a tribal corporation in Western Alaska—Kawerak, Inc.— received funding to power 18 tribal buildings by harnessing power from a local hotspring. "The project is intended to meet the long-term goals of eliminating fossil fuel dependency at the site, provide geothermal heat for local food production, and allow economic development of this historic site located 60 miles north of Nome, Alaska," according to the Department of Energy.
Click here to read more about each project selected.
More Stories Like This
Repairs Planned for Dams in Tribal Communities
Santa Clara Pueblo, Santo Domingo Pueblo, and Pueblo of Santa Ana Tribal Leaders Meet with FEMA Deputy Administrator to Discuss Wildfires
Dibaginjigaadeg Anishinaabe Ezhitwaad - A Tribal Climate Adaptation Menu
Reporters Notebook from: Society of Environmental Journalists 2022 Conference, Days Four and Five
There's a New Critical Habitat Designation for Nayiit and Makliit. Will it Keep their Numbers Up?