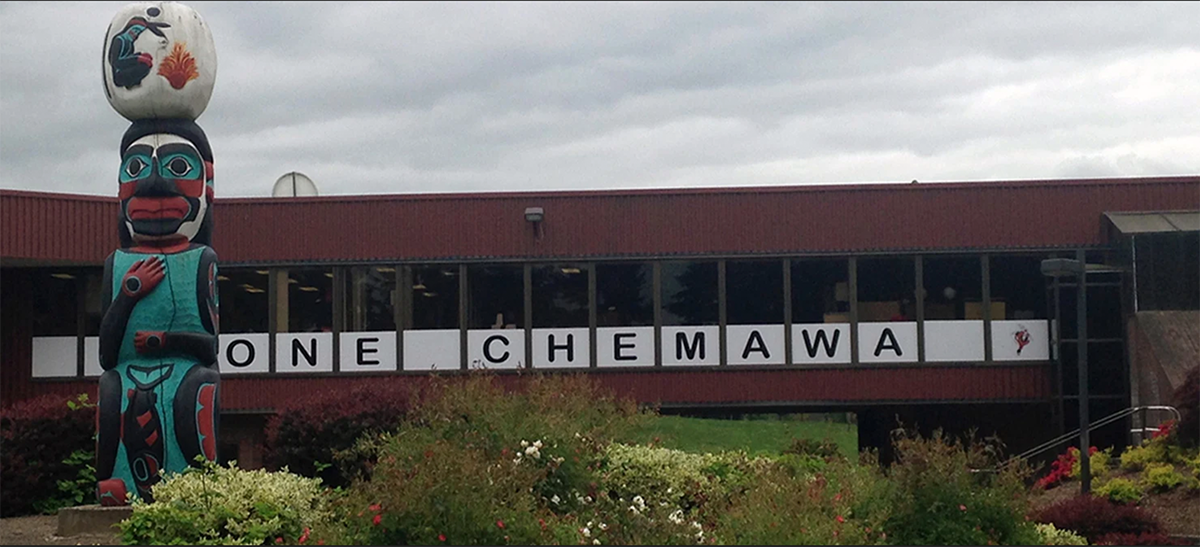 Details

By

Nanette Kelley
Salem, Ore. — With students who come from tribes across the west, the Chemawa Indian School in Oregon will start out online in September due to COVID-19 concerns.
More than 125 years old, Chemawa is the oldest continuously operated boarding school for Native American students in the United States and one of 185 U.S. Bureau of Indian Education schools. The school has major tribal representation from across most of the western United States including White Mountain Apache, Tohono O'odham, Navajo, Gila River, San Carlos Apache, Warm Springs, Assinaboine/Sioux, Arapaho, Pueblo of Acoma, Oglala Sioux, Crow, Blackfeet and Alaska Natives.
According to the BIE website, due to COVID-19 concerns, closures of bureau-operated schools and off-reservation boarding schools are approved on a case by case basis to match local and state needs. When the pandemic hit the U.S., all BIE schools were closed by Mar. 23.
To safely reopen school sites in 2020-2021, the BIE sought tribal leader and other stakeholder input for the draft School Reopening Plan through July 29. Consultation sessions on the plan were held July 9 and July 10, and the BIE conducted a formal consultation webinar session on July 14. During the webinar, Deputy Assistant Secretary of Policy and Economic Development for Indian Affairs, Mark Cruz (Klamath Tribe), said the BIE also solicited views about the reopening from parents through a survey that was available until July 17. The BIE School Reopening Plan will provide directives to schools for developing individual school site reopening strategies.
"Our numbers in Oregon of COVID-19 cases have gone up dramatically in the past couple weeks," Diane McGinnis, a teacher at Chemawa, told BIE leaders during the July 14 conference call. "And I guess my question is, what happens if the numbers do not go down? Are we going to still plan on opening at the end of, or at the beginning of September, and bring students into an area that is potentially dangerous?"
BIE Director Tony Dearman (Cherokee) responded to McGinnis's concerns by saying, "That's what we're really needing the input from our stakeholders for, because not one plan is going to fit anywhere."
According to a recent report from The Oregonian, "At least 66 Oregonians have died since July 12, a sum that has already surpassed Oregon's deadliest three-week stretch from late March into April."
More Stories Like This
Opportunity for Native High School Students to Attend Journalism Storytelling Workshop at University of Kansas; Deadline May 27
New Program Builds on UC Plan to Cover Tuition for In-State Native American Students
Bringing Two Worlds Together
Native American Students Will Have Tuition and Fees Waived at University of California Beginning in Fall 2022
Teachers of the Year Honored at the White House