KLAMATH, Calif. — The Yurok Tribe is investing a portion of the money it received from the CARES Act in what it's describing as a game-changing project to boost broadband connectivity on its reservation in northern California.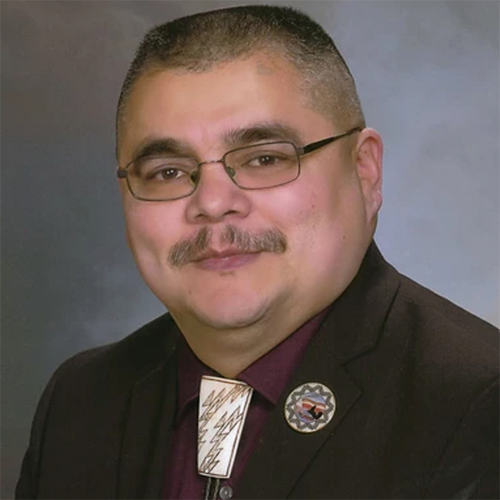 The tribe is using $2.1 million in CARES Act funding to accelerate the development of high-speed wireless service as part of its Yurok Connect Broadband Project. The tribe-owned Yurok Connect launched in 2013 as an affordable wireless internet service provider administered by its I.T. department.
Officials at the Yurok Tribe say the COVID-19 pandemic further exposed the need for high-speed connectivity, particularly around emergency communications, education, telemedicine and e-commerce.
"The combination of the CARES Act funding and smart planning has accelerated our efforts to build a brighter future for the Yurok people," Yurok Tribe Chairman Joseph James said in a statement, noting that the project "will considerably enhance emergency communications on the reservation for decades to come."
"It will also create a wide range of additional benefits for tribal citizens, ranging from new economic opportunities to improved health care options. This is [a] game changer for the Yurok Tribe," James said.
Previously, the tribe leveraged state and federal grant funding for a portion of the broadband project, which is now fully funded with the addition of the CARES Act dollars. As well, it used one of the earlier grants to hire EnerTribe, an Ashland, Ore.-based Native-owned consulting firm that works on telecom projects, to engineer and build broadband infrastructure, including elevating existing towers and installing a new tower near Wautec, Calif.
EnerTribe is also re-engineering the towers to handle broadband speeds.
"The pandemic has impacted Indigenous communities globally in such a devastating way and if broadband can help make it just a little easier for our tribal governments to operate, we are grateful to contribute," stated EnerTribe CEO Forest James (no relation to the Yurok chairman).
Like many rural tribes across the country, a "significant portion" of the Yurok Tribe reservation currently lacks broadband service, despite the gradual expansion of Yurok Connect.
According to a May 2019 report from the Federal Communications Commission, 46.6 percent of houses on rural tribal land have access to fixed terrestrial broadband, a 27 percent gap compared to non-tribal rural areas. Tribal lands also lag behind other rural areas in mobile LTE service and have fewer available carriers, the report noted.
The Yurok Tribe has invested some of its CARES Act monies to help fund a 20,000-square-foot emergency operations center, which broke ground earlier this month. The center, located close to the tribe's headquarters, will house the Yurok Incident Command Team to address various emergencies. During the COVID-19 pandemic, it could also be used to isolate mildly ill patients, according to a statement.
Other CARES Act funding was directed to the Yurok Alliance CDFI to launch a forgivable grant for tribal business owners and entrepreneurs affected by the pandemic and resulting shutdowns and other disruptions. Additionally, the tribe allocated some of the funding for $1,250 relief payments to citizens financially impacted by the pandemic. v
More Stories Like This
American Basketball Association Announces Native ABA Initiative
Four Winds South Bend Upgrades to Class III Gaming Casino
Native News Online Wins Two Awards from Native American Journalists Association
Wahlberg Brothers Are a Big Hit at Indian Gaming Tradeshow and Convention in Las Vegas
Native Gro Offers Tribes a 'One-Stop Shop' for Entering the Cannabis Industry