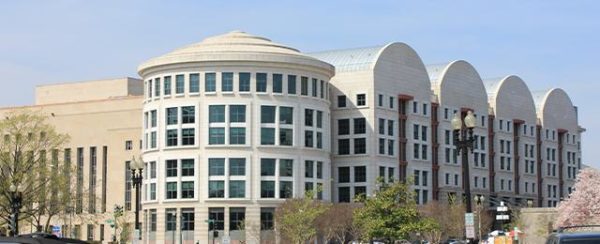 Details

By

Lenzy Krehbiel Burton
TULSA, Okla. — A northeastern Oklahoma tribe's lawsuit over federal COVID-19 assistance may be switching venues.
On Thursday, Treasury Department and Interior Department attorneys filed a request to have a lawsuit from the Shawnee Tribe moved from the Northern District of Oklahoma to the District Court for the District of Columbia and have it considered with litigation from other tribes regarding relief fund allocations awarded under the CARES Act.
The tribe filed suit in June after the Treasury Department announced that the Shawnee Tribe would receive $100,000 in relief funds through the CARES Act––the minimum amount available to small tribes. The relief fund states that only tribal governments with a population of less than 37 will receive the minimum payment.
Headquartered in Miami, Okla., the Shawnee Tribe has about 3,000 enrolled citizens. However, it does not participate in the Department of Housing and Urban Development's Indian Housing Block Grant program, from which the Treasury Department pulled enrollment data to determine funding allocations.
According to the Shawnee Tribe's complaint, the decision to rely on the HUD data set instead of the certified enrollment count provided to Treasury meant the allocation was based on inaccurate numbers and thus reduced the amount the tribe would be eligible to receive.
"The Shawnee Tribe does not need to go to Washington to tell defendants that their formula for distributing CARES Act funds was facially and materially flawed, nor does it need a Washington court to order defendants to preserve the funds needed to provide redress where this court has every availability to provide relief," Shawnee attorney Greg Bigler wrote in a brief on June 22.
Additional briefs are due by July 23. A previous motion from the Shawnee Tribe for a temporary restraining order to prevent the Treasury Department from distributing CARES Act funds was denied in late June.
More Stories Like This
Oklahoma Governor Kevin Stitt Vetoes Bill Enhancing Public Safety in Oklahoma
Duwamish Tribe Prepares to Sue Federal Government to Secure Tribal Sovereignty
Testimony Requested From Indian Boarding School Survivors and their Descendants
Maine Tribes Secure Legislative Wins—but not Sovereignty
U.S. Supreme Court Hears Oral Arguments for Oklahoma v. Castro-Huerta