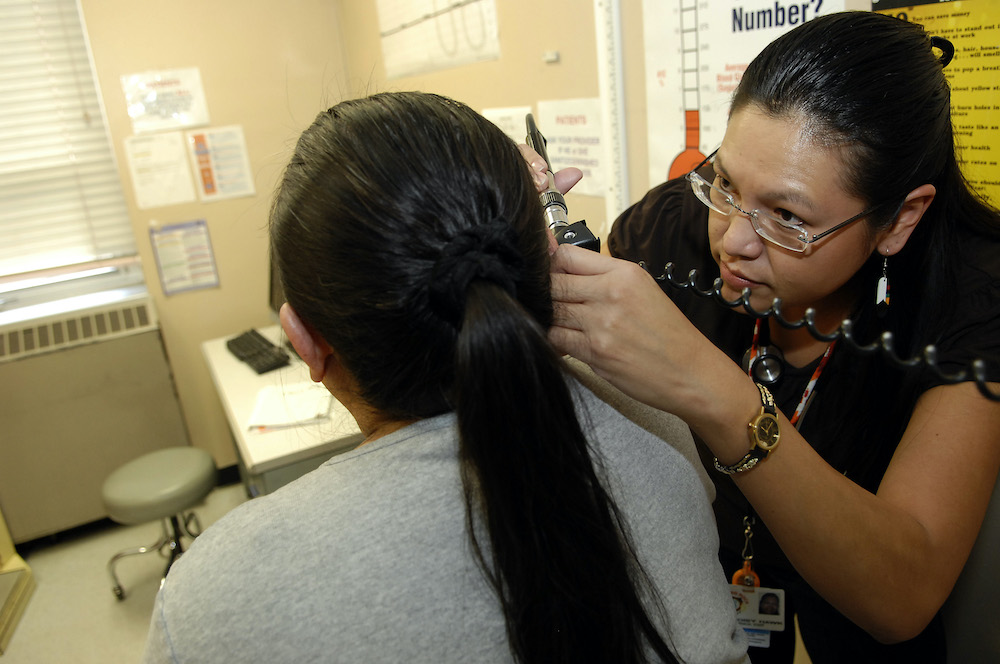 Details

By

Native News Online Staff
GRAND RAPIDS, Mich. — Indigenous media outlet Native News Online today announced the launch of the Native News Health Desk, an ongoing reporting initiative dedicated to covering health care in American Indian and Alaska Native (AI/AN) communities.
The national journalism initiative seeks to heighten awareness of the significant disparities in health outcomes between AI/AN and other U.S. citizens by producing high-quality, in-depth coverage on Native American health news, issues, policies and best practices.
The Native News Health Desk will produce breaking news, feature stories, wellness tips and investigative projects, as well as quarterly livestream events featuring experts and advocates in AI/AN health. Its health coverage will be distributed through Native News Online's web, newsletter and social media platforms as well as through its Tribal Business News affiliate and via partnerships with tribal media outlets, Yahoo! News and URL Media, a network of high-performing BIPOC news outlets.
"There is a huge and disproportionate gap between the health and life expectancy of Native Americans and other U.S. citizens," said Levi Rickert, editor and publisher of Native News Online. "Despite this huge disparity, there remains a considerable gap in news coverage of Native health and health systems. We intend to fill this gap by producing ongoing journalism on health care in Indian Country, including stories about the root causes, health policy, pockets of progress in Indian Country and features about how tribes are increasingly taking health matters into their own hands."
Native News Online plans to expand its newsroom by hiring dedicated health reporting staff and working with experienced freelance journalists and health leaders around the country. Rickert and Managing Editor Valerie Vande Panne will oversee the health desk as part of the organization's virtual newsroom.
The Native News Health Desk is made possible in part by a $25,000 grant from the National Institute for Health Care Management (NIHCM) Foundation that was announced earlier today. Native News Online was one of two-dozen media outlets selected nationally to receive NIHCM Foundation's Journalism grant to enrich health coverage produced by the most trusted media outlets, improve health care reporting quality, and place a spotlight on the rapid changes in the health-care industry brought on by COVID-19. The NIHCM Foundation's Research and Journalism programs provide $1 million in grants each year.
"The 24 grantees we are delighted to fund this year reflect NIHCM's expanded commitment to educating working journalists and new work with diverse scholars translating research. We are also pleased to increase support for underserved local media markets in Native American, Hispanic, Black, rural, low-income and transgender communities, as well as innovative reporting on the business of health care," said Nancy Chockley, founding president and CEO of NIHCM.
The health desk journalism initiative is also being supported by several corporate and nonprofit sponsors who will be announced in mid-February.

The ongoing COVID-19 pandemic has exposed vast gaps in health care that have long existed in Native communities. AI/AN citizens experienced COVID-19 infections 3.5 times more than non-white Hispanics, according to Indian Health Services (IHS), which is operated by the federal government as part of its legal obligation to tribes. AI/AN citizens are also more than four times as likely to be hospitalized from the virus.
Today, Native communities continue to face substantial barriers to accessing adequate health care, including cultural hurdles, geographic isolation, lack of transportation, inadequate clean water, low income, congressional underfunding, shortages of medical personnel on reservation communities, poor infrastructure and underlying quality of life issues. Leading causes of death for AI/AN citizens include heart disease, diabetes, stroke, cancer and unintentional injury. Indigenous peoples also have a high prevalence of risk factors for mental health disorders and suicide, obesity, substance abuse, teenage pregnancy, liver disease and hepatitis. According to the IHS, life expectancy for Native Americans is 5.5 years less than all other races.
Through robust coverage of Native-specific care that marries Western medicine with Indigenous traditional healing, the Native News Health Desk aims to amplify Indigenous voices to effect better federal policy as well as reach national health leaders. Additionally, by providing a platform for sharing data, education, resources and actionable health care tips unique to the needs of Native peoples, the initiative hopes to improve access, quality of care and well-being for AI/AN tribes and communities.
This initiative is made possible by funds from the National Institute for Health Care Management Foundation as well as sponsorship support from RxDestroyer, The Leukemia & Lymphoma Society and the American Dental Association.
More Stories Like This
Hundreds Gather at Navajo Nation Forum on Operation to Help Victims of Arizona Medicaid Scam
Yurok Tribe Declares Emergency in Response to Surge in Fentanyl Overdoses 
Navajo Nation Launches Operation Rainbow Bridge in Response to Arizona Medicaid Fraud Investigation
'People don't have time to grieve' | Tribal Nations Turn to Harm Reduction in Battle Against Opioids
First Ever Washington State Tribal Opioid, Fentanyl Summit to Convene Next Week
The Native News Health Desk is made possible by a generous grant from the National Institute for Health Care Management Foundation as well as sponsorship support from RxDestroyer, The Leukemia & Lymphoma Society and the American Dental Association. This grant funding and sponsorship support have no effect on editorial consideration in Native News Online.