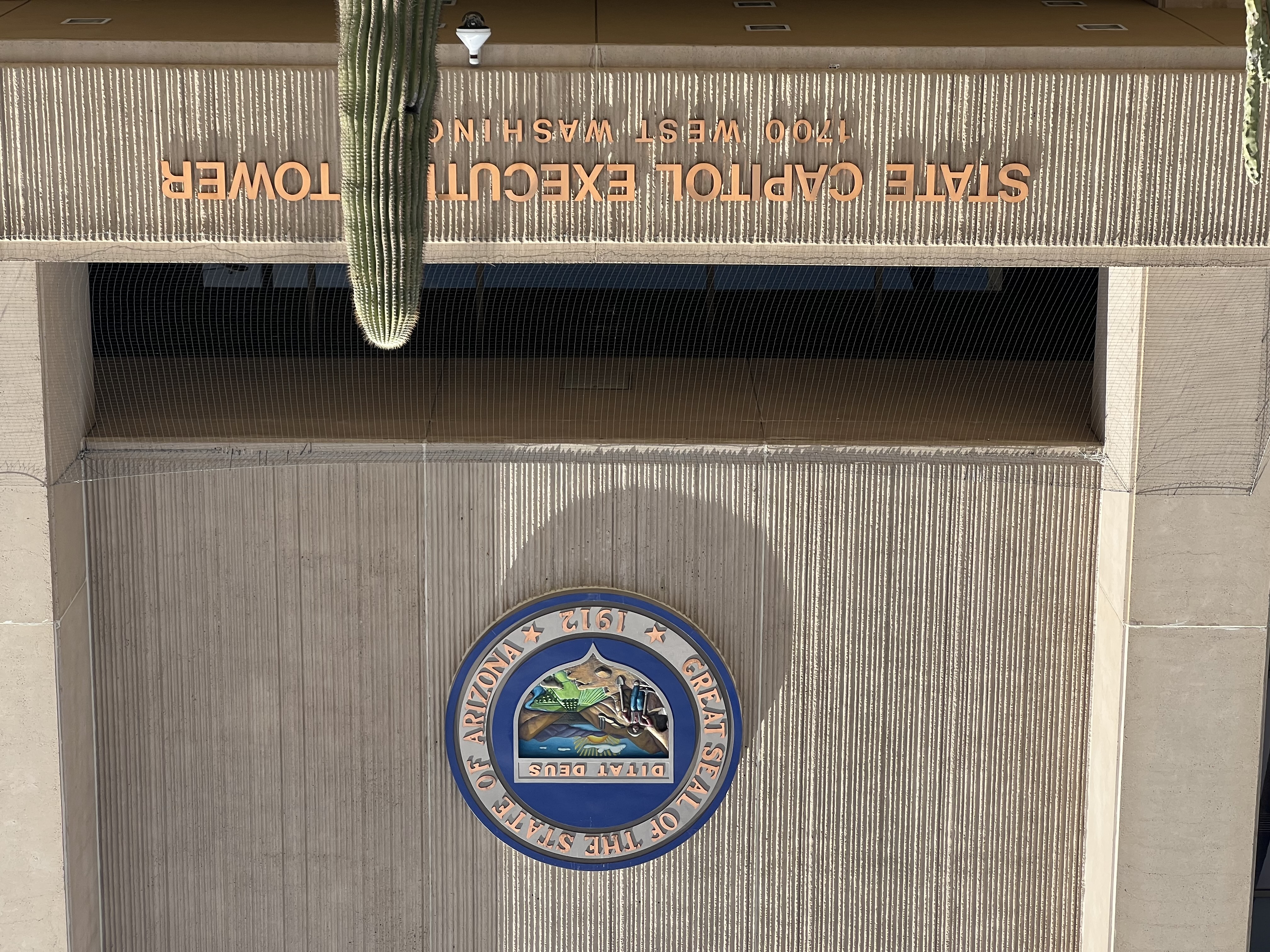 Details

By

Darren Thompson
PHOENIX — Arizona's Medicaid program added 31 more providers, some Native American- owned and operated, to its list of fraudulent healthcare providers who participated in a multi-million dollar statewide Medicaid scam that targeted Native Americans.

Native News Online reported in May that Arizona Governor Katie Hobbs announced that more than 100 healthcare providers are under investigation for insurance fraud that targeted American Indians and scammed the state's Medicaid program hundreds of millions of dollars.
In the months leading up to the state's announcements, the reports surfaced of Navajo Nation citizens being picked up in white vans or SUVs and being taken off tribal lands to sober living facilities. Some people have been reported as missing and, in some situations, have been found in behavioral health facilities in Arizona. Victims are often left abandoned, with no way to get home.
Never miss Indian Country's biggest stories and breaking news. Sign up to get our reporting sent straight to your inbox every weekday morning.
Arizona law enforcement authorities and the Arizona Health Care Cost Containment System (AHCCCS) received reports alleging that many of the named facilities do not provide the services they are paid to provide. Instead, patients are untreated, sometimes given drugs and alcohol, and enrolled in the AHCCC's American Indian Health Plan (AIHP), which pays the facilities for services.
AHCCCS said in a fact sheet on its website that "credible evidence has been established that individuals were targeted and aggressively recruited with false promises of food, treatment, and housing, only to be taken to facilities where providers billed for services that were not provided or were not appropriate or necessary."
AHCCCS also provided several examples of how some providers were billing for services, including billing for excessive hours of services in a 24-hour period for a single person, billing a single person for multiple services during the same time period, or billing for services that weren't provided.
As a result of the state's May announcement, many providers ended operations leaving many people displaced. The same week of the state's announcement, the Navajo Nation launched "Operation Rainbow Bridge" to assist its tribal citizens who may need assistance finding services at another location or transportation to or near the Navajo Nation. Leaders have called the scam a widespread humanitarian crisis.
While Arizona authorities are cracking down on fraudulent healthcare providers and "prosecuting bad actors" per the May 16 announcement, the scam has spread beyond the state's borders as far as Montana.
U.S. Senator Jon Tester, a Democrat from Montana, wrote a letter on July 19, 2023 to Honorable Chiquita Brooks-LaSure, Administrator of Centers for Medicare and Medicaid Services, saying Montana Tribal citizens were recruited and abandoned in the fraud scheme.
"While it is unacceptable the Arizona State Medicaid program allowed this fraud to plague Arizona's Tribal Communities for so long that it spread to other States, the Centers for Medicare and Medicaid Services (CMS) also failed to identify this fraudulent waste of taxpayer dollars in the agency's oversight capacity," Senator Tester wrote to CMS, a federal agency in the U.S. Department of Health and Human Services. "State Medicaid programs and CMS share responsibility for ensuring that Medicaid is used to deliver health care services and not misused for fraud, waste, or abuse, and it's clear that responsibility was not taken seriously."
The Blackfeet Tribal Business Council in Montana passed a resolution on August 3, prohibiting the solicitation and recruitment of individuals within the Blackfeet Reservation's exterior boundaries to attend fraudulent behavioral health treatment facilities anywhere in the State of Arizona. The resolution also establishes a civil penalty, including permanent banishment from the Blackfeet Indian Reservation.
Laura McGee, a Blackfeet Nation Intergovernmental liaison, told Native News Online that tribes need to take preventative measures to protect their citizens.
"I would like protocols and vetting to be done by our Tribes," McGee said. "Detox centers at our Indian Health Service (IHS) hospitals, along with inpatient treatment services for opioids."
Housing is not a service provided by AHCCCS, but because the reimbursement rate was so high, many providers invested in properties to house clients. They then filled properties with as many people as possible while billing them for staying in them or receiving services 24 hours a day. Some properties let people come and go because legally they can, and alcohol and drug use has been reported at some locations. Some also discharged people from their properties for any reason or no reason at all.
There is widespread activity of people who also abuse the loopholes in the system, jumping from location to location to see which provider can offer the most benefits. It's an easy way for people evading the law to go to as well, where background checks are not required for people receiving healthcare services. If clients are threatened by owners, they respond with claims to report providers to the state.
AHCCCS's Office of Inspector General and the Attorney General's Office said on its website that it became aware of potential fraudulent billing practices, including significant increases in billing for outpatient behavioral health services.
"These circumstances triggered a multi-agency review and investigation of potential fraud, waste, and abuse," AHCCCS said in a fact sheet. "Ultimately, this led AHCCCS to connect the irregular billing of these services with alleged criminal activity targeting Indigenous peoples and other vulnerable Arizonans."
Since the state's announcement in May, AHCCCS has made a number of changes that affect both providers and patients in the behavioral health service industry. Reimbursement for services has been lowered for providers who are licensed to provide behavioral and mental health services, and enrollment in the AIHP must be completed in person.
Previously, reimbursement rates for providing intensive outpatient treatment, or IOP as it's called in recovery communities, were upwards of $1,400 for three hours of service per day. Since May 1, the reimbursement rate for IOP services has been nearly $150 per day.
AHCCCS announced on June 28 that it will no longer accept enrollment into the AIHP over the phone. The change is an additional measure to prevent fraudulent enrollment. Also, all new enrollment requests must be submitted in writing to AHCCCS by fax or email by an Indian Health Service (IHS), Tribally-owned/and or operated 638 facilities, or Urban Indian Health Organization on behalf of a member. Previously, all one needed to do to enroll in the AIHP was submit a photo of one's tribal enrollment or identification card, or a copy of one's tribal identification, over the phone.
Last month, U.S. Attorney's Office announced that a Mesa woman pleaded guilty to Wire Fraud and Money Laundering and is scheduled to be sentenced on Sept. 18, 2023. Through various businesses, she admitted she received more than $22 million in payments from fraudulent billing practices targeting people enrolled in AHCCCS's AIHP. She billed people for services who were deceased or incarcerated and omitted information required when applying for licensure by the state.
Some of the added suspended providers include Blue Sage Healing Center and Sunrise Native Recovery, both Phoenix-based providers that claim to be Native American owned and operated. Together, they allege to have provided services to hundreds of Native American clients over the last several years. Emails to both were left unanswered.
"Our own Native American people are involved, as well," said McGee, whose advocacy also facilitated Senator Tester's letter to CMS and resulted in a resolution passed by the Tribal Council. Some companies include "Native" in their company names, often misleading others who are legitimately seeking help.
More Stories Like This
'We are in dark times' | Reeling from Four Overdose Deaths in Four Days, Lummi Nation Calls for Urgent Action
IHS Awards $1.5 Million to Address Alzheimer's Disease 
Statement from IHS Director Roselyn Tso on the Availability of Updated COVID-19 Vaccines
Promote Hope for the Future: Addressing Suicide in Indigenous Youth
Ovarian Cancer Affects 20,000 Women a Year. Here's What You Need to Know.
The Native News Health Desk is made possible by a generous grant from the National Institute for Health Care Management Foundation as well as sponsorship support from the American Dental Association. This grant funding and sponsorship support have no effect on editorial consideration in Native News Online.