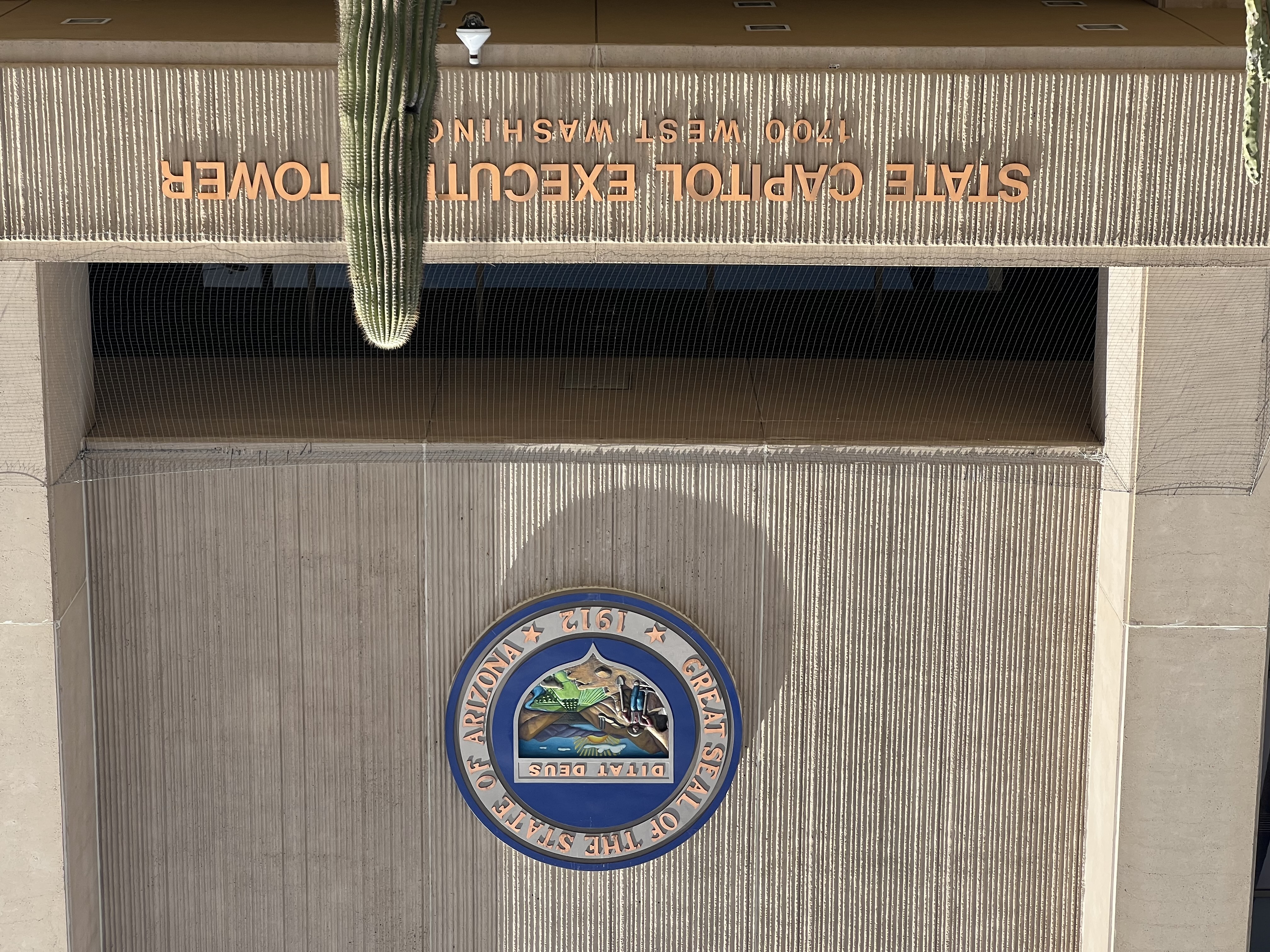 Details

By

Darren Thompson
PHOENIX— More than 100 Arizona healthcare providers are under investigation for insurance fraud that targeted Native Americans and cost taxpayers hundreds of millions of dollars.
In a press conference yesterday, state officials and representatives from 13 of the state's federally recognized tribes announced efforts to crack down on Medicaid fraud, including cutting off payments to the suspended providers pending an investigation by state and federal officials.
"Today, we are announcing actions against over 100 providers of behavioral health, residential and outpatient treatment services," Arizona Gov. Katie Hobbs said at Tuesday's press conference. "We have credible reason to believe that they defrauded the state's Medicaid program of hundreds of millions of dollars."
Never miss Indian Country's biggest stories and breaking news. Sign up to get our reporting sent straight to your inbox every weekday morning.
Many of the providers operate facilities that are licensed to operate a residential treatment facility — or "sober living home" as they are generally referred to in the state. Arizona law enforcement authorities and the Arizona Health Care Cost Containment System (AHCCCS) have received reports that allege that many of the named facilities do not actually provide the services they are paid to provide. Instead, patients are untreated, sometimes given drugs and alcohol and enrolled in the AHCCC's American Indian Health Plan (AIHP), which pays the facilities for services.
State and tribal leaders said that the organizations committing these acts of fraud are targeting vulnerable populations and creating a widespread humanitarian crisis.
"People are left in these homes without proper access to healthcare and treatment services," Hobbs said. "Instead, they are allowed — and sometimes encouraged — to continue using drugs and alcohol. Often, they are not allowed to leave the facilities and not allowed to contact relatives ... this disproportionately affects Arizona's Tribal communities."
AIHP, which pays the providers, is funded by the state's gaming tribes. Per Proposition 202, Tribes share their gaming revenues with the state's general budget. The state then uses funds to support specific state and local programs, such as healthcare, education, and tourism.
AIHP pays for health assessments, screening tests, immunizations, and health education. It also provides coverage for preventive and behavioral health care services, such as intensive outpatient treatment, psychosocial rehabilitation, and individual, group, or family counseling and therapy.
Prior to May 1, 2023, the AHIP rate for providing services to individuals receiving addiction treatment was approximately $1,400 per day for each client billed under the "alcohol and/or drug services" code. As of May 1, the rate dropped to $156 per day for each client, leaving many providers in good standing challenged to provide services with fewer resources.
Sometimes, owners of sober living facilities have little to no healthcare background or lack proper credentials or interest in behavioral health. Instead, they partner with a licensed and credentialed healthcare provider — such as a licensed therapist or medical doctor — to sign off on documents required for billing an individual enrolled in the state's healthcare plan.
In some situations, owners allegedly forged or stole the signatures of licensed providers to fake medical notes.
Elizabeth Bryant, a Cherokee Nation citizen and psychiatric nurse practitioner in the Phoenix Area, said in an interview with Native News Online that it's a known and common practice among some owners of residential treatment facilities in the region to engage in such fraudulent activity. In 2020, not long after she became a licensed nurse practitioner, she was contacted by the Arizona Attorney General's Office for an investigation regarding insurance fraud.
"The Attorney General's Office told me I was a victim of a crime and that one of the organizations I was working for was cutting and pasting my electronic signature block on evaluations I never completed," Bryant said.
Bryant said she was terminated from her job because she refused to change evaluation dates for the company.
"When I refused to make changes to evaluations that were not true, they let me go immediately," she said.
In the last several months, news agencies have reported activities by organizations that claim to provide behavioral health services in Arizona.
Some of the reports include Navajo Nation citizens being picked up in white vans or SUVs and being taken off tribal lands to sober living facilities. Some people have been reported as missing and, in some situations, have been found in behavioral health facilities in Arizona. Victims are often left abandoned, with no way to get home.
By the time the state finds out about these fraudulent operations, facilities have changed their names or simply closed operations.
"These providers have taken advantage of vulnerable individuals, particularly in tribal communities, and profited off their pain and suffering rather than providing real care," Hobbs said at Tuesday's press conference.
The state announced that it will prosecute existing "bad actors" in the insurance scheme that have influenced others to take advantage of the insurance monies. In addition, the state is hiring a third party to investigate all insurance claims made to AHCCCS since 2019. It also said that AHCCCS is not involved in any fraudulent activities.
In an email to Native News Online, Heidi Capriotti, a public information officer for AHCCCS, wrote: "While AHCCCS has no regulatory authority over sober living homes, we recognize that some members reside in them and may receive services from AHCCCS-enrolled outpatient providers. Of providers over which AHCCCS does have regulatory oversight, the agency has terminated 270 enrolled providers since January 2022 for various reasons, including exclusions, reported facility closures, fraudulent findings, and other matters related to the integrity of the Medicaid program."
The state also said it is identifying solutions and services for people affected by immediate closures and will not entertain making access to healthcare more difficult for an already vulnerable population.
The Navajo Nation announced that it is launching "Operation Rainbow Bridge," a Tribe-operated emergency center in the Phoenix area that will assist enrolled members with finding a credible and licensed facility.
"This crisis is a direct result of the predatory practices of many behavioral health facilities that have targeted our tribal members who are in most in need," said Salt River Pima-Maricopa Indian Community President Martin Harvier at Tuesday's press conference.
More Stories Like This
Zuni Youth Enrichment Project Receives $20,000 Grant from Blue Cross and Blue Shield of New Mexico
Urban Native Elders Health and Social Needs Are Not Being Met, New Survey Finds
International Day of Persons with Disabilities
Dr. David Wilson (Navajo) Appointed Chair of the School's Department of Indigenous Health at the University of North Dakota
$9 Million Grant to NativeBio Awarded, Stanford University to Improve Health in Indian Country
The Native News Health Desk is made possible by a generous grant from the National Institute for Health Care Management Foundation as well as sponsorship support from the American Dental Association. This grant funding and sponsorship support have no effect on editorial consideration in Native News Online.