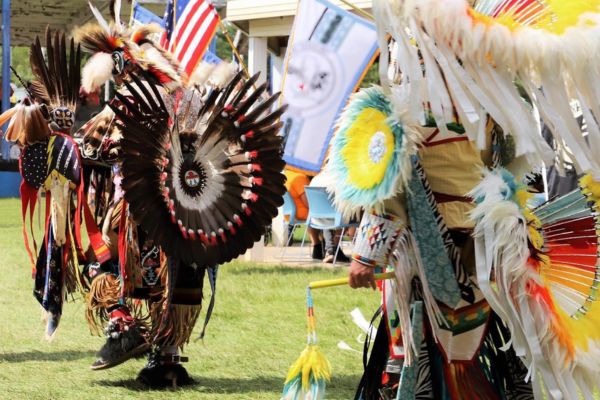 Details

By

Kaili Berg
American Indian and Alaskan Native people have a long history of health disparities and poor health outcomes. We've all heard the numbers, and the focus is often on physical health issues. But what about our mental wellness? More importantly, what is being done about it?
Due to history, continued discrimination, and lack of opportunity, there are thousands of Native people suffering from multi-generational trauma. This trauma includes mental illness, substance misuse, and suicide. A study in 2019 from
the Substance Abuse and Mental Health Service Administration
showed nearly 19 percent of AI/AN adults experienced mental illness. Another study in 2019 from
the U.S. Department of Health and Human Services
showed suicide rates for AI/AN adolescents are exceedingly high, over double the rate of white adolescents.
Despite the need for mental health care, there's also a lack of Native American therapists. According to data from the American Psychological Association, more than 80 percent of therapists were white. Only 0.13 percent identify as Indigenous. That is not even close to half a percent.
"The path to become and train as a therapist has long been restricted for Native people. The fact that we have a disparity in educational achievement, in terms of formal degree-seeking practices among our own peoples, gives rise to a lack of Indian doctors, lawyers, and Indian therapists as well," Joseph P. Gone, (Aaniiih-Gros Ventre Nation) professor of Anthropology at Harvard University, told Native News Online.
Gone spoke about how when it comes to services, behavioral health concerns for Indian Country would be addressed through the Indian Health Service (IHS), which has the responsibility for maintaining the health of Native people. IHS has long been underfunded compared to other federal health care agencies.
According to Gone, not only is IHS underfunded, but a very small proportion of its budget goes to behavioral health. This is problematic because behavioral health conditions contribute to other health problems, leading to accidents, injuries, or chronic health conditions like diabetes.
"Being able to treat and ultimately prevent the onset of behavioral health conditions would help to remedy some of the other health disparities as well," said Gone.
None of this can be done, Gone says, without the money to build and develop programs and services.
According to Gone, advocates for Indian Country have been making the case that Indian Country needs more behavioral health funding for a long time. Increasing the level of service providers by decreasing the cost and time that goes into training and credentialing providers can be another way to help with mental health issues in Indian Country.
"One thing we could do is to ramp up the behavioral health aids program throughout Indian Country," Gone said.
The problem with doing so, he says, is that there are professional guild interests at stake, including psychologists and social workers who set standards for who can practice in those fields. They have a controlling interest in who can and cannot join these professions.
Gone suggests that by lowering training obstacles, more people can be funneled into effective health roles at a lower cost.
Cultural competence is incredibly important when it comes to serving the mental health needs of AI/AN populations. Not all mental and behavioral health programs provide care in a culturally, spiritually and traditional manner. Part of the issue is due to the lack of clear, consistent, and measurable definitions. Those who have intent to be culturally competent must have extensive training in spirituality and traditional values taught to them.
Therapists can now take cultural competency training and stay up to date on other training. This resource helps provide therapists with a wider scope of cultural knowledge, as well as lessen the chances of personal biases and thoughts impacting therapy.
Back in February, Texas Native Health (TNH) provided employees with mental health first aid training. The training was held in partnership with the University of North Texas at Dallas, which received a five-year grant from the Substance Abuse and Mental Health Services Administration. The training is one-way TNH is providing mental health care to Indigenous people in the state.
Never miss Indian Country's biggest stories and breaking news. Sign up to get our reporting sent straight to your inbox every weekday morning.
The College of Education and Human Development at the University of North Dakota has also been awarded a grant from the U.S. Department of Education in April to address critical school-based mental health needs in the state. The $6 million award will be allocated for the education and training of school counseling and mental health professionals who serve Indigenous and rural communities.
Indian 101 also offers online tribal engagement training. The materials in the courses were thoughtfully curated and designed to give learners access to quality information and a deeper understanding and perspective of the Native experience in the US. Learners will be able to benefit from the energy, heart, and wisdom that Jennifer Whitener Elrich and The Whitener Group (Squaxin Island tribal member-owned) have generously offered. Learners from all organizations are encouraged to use the training as professional development tools for staff.
Gone is an international expert in the psychology and mental health of American Indians and other Indigenous peoples. He has collaborated with tribal communities for 25 years to critique conventional mental health services and apply traditional culture and spirituality to advance indigenous well-being.
"Indian Country is a microcosm of a larger society. If there is a lack of therapists in America, which there are, then certainly Indian Country is going to feel the same pressures as well," Gone said.
More Stories Like This
'We are in dark times' | Reeling from Four Overdose Deaths in Four Days, Lummi Nation Calls for Urgent Action
IHS Awards $1.5 Million to Address Alzheimer's Disease 
Statement from IHS Director Roselyn Tso on the Availability of Updated COVID-19 Vaccines
Promote Hope for the Future: Addressing Suicide in Indigenous Youth
Ovarian Cancer Affects 20,000 Women a Year. Here's What You Need to Know.
The Native News Health Desk is made possible by a generous grant from the National Institute for Health Care Management Foundation as well as sponsorship support from the American Dental Association. This grant funding and sponsorship support have no effect on editorial consideration in Native News Online.