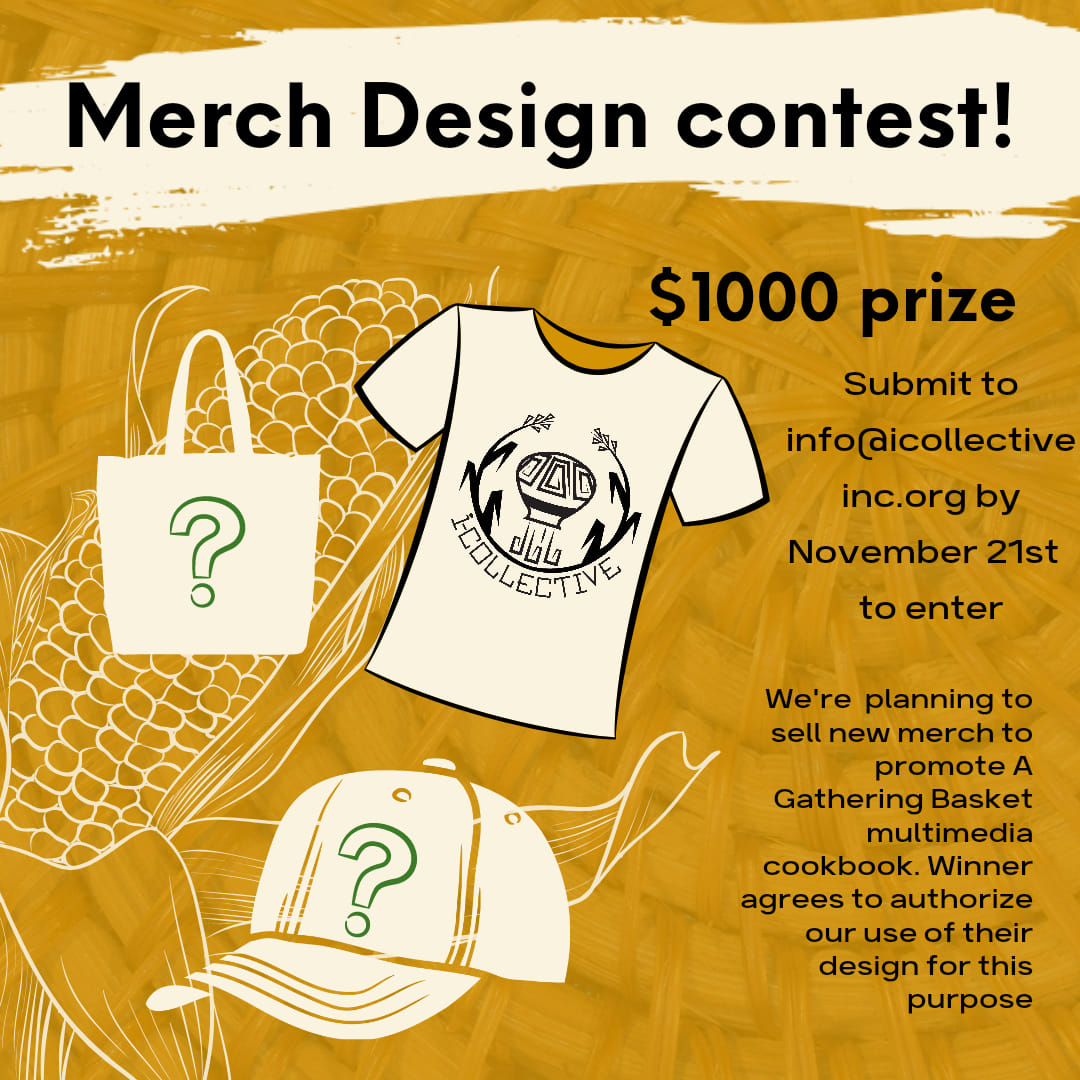 Details

By

Native News Online Staff
The I-Collective, an "autonomous group of Indigenous chefs, activists, herbalists, seed, and knowledge keepers," has announced a design contest for the development of promotional materials that will fundraise for the group's projects.
Planned projects include a cookbook, gathering basket, and virtual community journal. They are especially looking for Indigenous artists, and are seeking to "create a new narrative that highlights… historical Indigenous contributions" and promotes the Indigenous foods community's "resilience and innovations in gastronomy, agriculture, the arts, and society at large." A $1,000 prize will go to the winner. Check out their Facebook page for more information.
More Stories Like This
Eight Finalists for the 2022 Indigenous Screenwriters List Announced
Sneak Preview: Native Truths Exhibition at Field Museum Reveals Vibrancy of Contemporary Native People
What's Going On In Indian Country: May 12 - 19
One Down, 500 to Go: Native Nations Contextualize their Own Artifacts at New York Museum
Bubble of Joy: Late Taos Pueblo Artist's Work Popped with Tradition, Style, and Strength