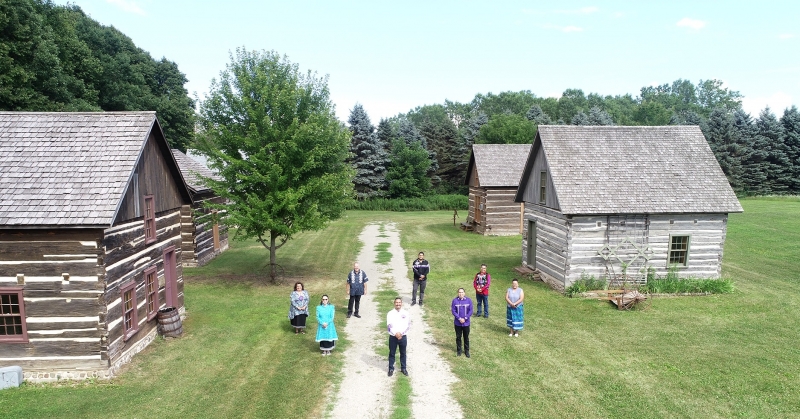 Details

By

Monica Whitepigeon
CHICAGO — The Village of Hobart has once again lost its appeals case with the Oneida Nation.
Monday's ruling comes after the United States Court of Appeals for the Seventh Circuit's decision in July regarding the regulation of the tribe's Big Apple Festival. The ongoing legal battle originated in 2016 when the tribe refused to pay a permit fee issued by the village to host the festival, which took place on tribal trust lands.
After the July 30 ruling, the village filed an appeal claiming a lower court should review whether or not the village's special events ordinance applies.
According to the court filing in Chicago, all three judges on the Seventh Circuit Court of Appeals voted to deny Hobart's appeal on Sept. 21.
"In sum, as a matter of federal law, the Reservation established by the 1838 Treaty remains Indian country. The Village lacks jurisdiction to apply its ordinance to the Nation's on-reservation activities. We remand with instructions to enter judgment in favor of the Nation," the appeals panel wrote in its 46-page decision.
Oneida Nation has yet to release a statement about the most recent court case.
Instead, the tribe appears to redirect its primary focus on the health and safety of its community members.
On Sept. 10, the nation's business committee issued a press release to extend its public health state of emergency and address the uptick in Covid-19 cases, with more than 100 confirmed cases among tribal members.
Tribal Chairman Tehassi Hill stated, "We have to continue our diligence, as tired as we all are of the restrictions placed on our world by this pandemic, we have to remain strong and diligent to keep our community healthy. We have our children and our grandparents to be concerned about, exposing them to COVID could be devastating. Until we see our numbers decrease significantly, we must continue to keep our public health emergency and safer at home declarations extended."
More Stories Like This
Testimony in Support of Truth and Healing Commission Due May 26
Former Tlingit & Haida Chief Justice Appointed to National Commission on Missing and Murdered Indigenous People
Oklahoma Governor Kevin Stitt Vetoes Bill Enhancing Public Safety in Oklahoma
Duwamish Tribe Prepares to Sue Federal Government to Secure Tribal Sovereignty
Testimony Requested From Indian Boarding School Survivors and their Descendants