Details

By

Native News Online Staff
The Association of American Indian Physicians (AAIP), a national nonprofit working to improve the health of American Indian and Alaskan Native (AI/AN) communities, is partnering with the Centers for Disease Control (CDC) to encourage increased influenza and shingles vaccination rates among AI/AN individuals.
"Influenza and shingles outbreaks put tribal communities at risk," AAIP executive director Tom Anderson (Cherokee) said. "When you get vaccinated, you're not only protecting yourself – you're protecting your family, vulnerable populations like children and elders and the rich traditions that bolster our cultures. We're grateful to partner with the CDC in this important endeavor."
Flu and shingles information
According to the CDC, flu and pneumonia rank within the top 10 leading causes of death among American Indians. CDC research also indicates shingles, a virus that results in a painful, itchy rash, can lead to dangerous complications and impacts an estimated 1 million U.S. citizens each year.
Enjoying Native News Coverage?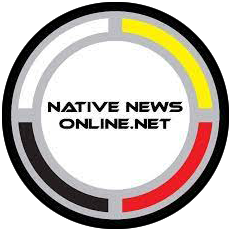 Make A Donation Here
"American Indian and Alaskan Natives face a higher risk for health complications from the flu," president of AAIP, Dr. Lukejohn Day (Oglala Lakota) said. "Thankfully, flu vaccines are safe, effective and widely available. The Association of American Indian Physicians and the CDC encourage you and your family to get the flu vaccine as soon as possible."
"The shingles virus presents a serious risk to American Indians and Alaskan Natives," AAIP member physician, Dr. Donald Warn (Oglala Lakota) said. "AAIP and the CDC encourage adults over 50 to get the shingles vaccine."
To spread awareness and increase vaccine accessibility among tribal communities, AAIP launched a website: aaipvax.org. The interactive site includes statistics, trending topics, videos from AAIP physicians and safety information. AAIP also created and shared public service announcements (PSAs) via television, radio and social media in areas where member physicians and patients reside.
The fight against RSV
In addition to increasing flu and shingles vaccination rates, AAIP will also offer resources for families concerned with the respiratory syncytial virus or RSV. Studies show that RSV disproportionately affects Indigenous communities; Alaskan Native infants experience one of the highest hospitalization rates for RSV among U.S. children, and one in ten American Indian babies in the southwest U.S. will be hospitalized for RSV every year. Earlier this year, the FDA approved the first-ever vaccine and antibodies to protect infants and adults from RSV. These include a maternal vaccine for pregnant people from 32 weeks through 36 weeks of pregnancy for the prevention of RSV disease in infants under six months of age and preventive antibodies given to babies. Supplies and recommendations continue to develop. AAIP is working with the CDC to develop resources and recommendations for AI/AN families.
AI/AN families should talk to their healthcare provider, pharmacy or local tribal clinic about vaccine availability and recommendations. To follow AAIP's campaign, visit aaipvax.org.
More Stories Like This
Urban Native Elders Health and Social Needs Are Not Being Met, New Survey Finds
International Day of Persons with Disabilities
Dr. David Wilson (Navajo) Appointed Chair of the School's Department of Indigenous Health at the University of North Dakota
$9 Million Grant to NativeBio Awarded, Stanford University to Improve Health in Indian Country
December 1 is World AIDS Day
The Native News Health Desk is made possible by a generous grant from the National Institute for Health Care Management Foundation as well as sponsorship support from the American Dental Association. This grant funding and sponsorship support have no effect on editorial consideration in Native News Online.