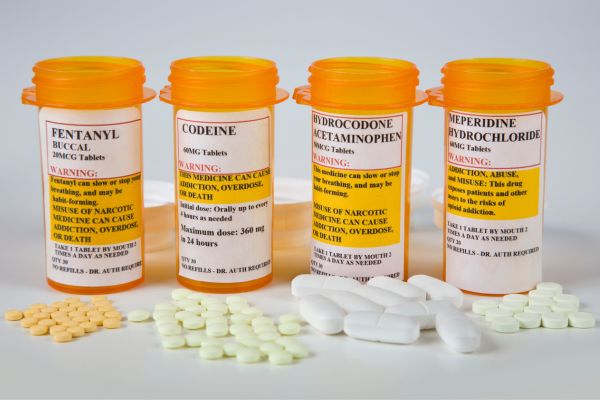 Details

By

Elyse Wild
Lawmakers have penned a letter to the U.S. Food and Drug Administration (FDA) urging the agency to consult with Tribal Nations as it finalizes a new policy on at-home disposal of prescription opioids.
In April, the FDA issued a policy in partnership with the United States Postal Service (USPS) that would require manufacturers of opioids dispensed in pharmacies to provide prepaid mail-back envelopes for patients to dispose of unused prescription pills. The policy is an effort to curb nonmedical opioid use and a response to the ongoing opioid epidemic.
More than 103,000 Americans died in opioid-related incidents in 2022, according to the Centers for Disease Control and Prevention (CDC). That's up more than 200% since 2000, according to CDC data.
While Americans of all races and ethnicities have been affected, the proliferation of opioid deaths has disproportionately affected Black, Indigenous, and People of Color (BIPOC) communities, especially Indigenous people. In 2020, Native Americans' opioid mortality increased 39% over the prior year — the second-highest rate of increase behind African Americans, according to the CDC.
Never miss Indian Country's biggest stories and breaking news. Sign up to get our reporting sent straight to your inbox every weekday morning.
In 2020, Purdue Pharma, a manufacturer of prescription opioids including OxyContin, pled guilty to criminal charges for its role in the opioid epidemic that has killed hundreds of thousands of Americans and left more in the throes of opioid addiction.
The letter, authored by Senators Martin Heinrich (D-N.M.), Jon Tester (D-Mont.), and Patty Murray (D-Wash.), pointed out that the policy must include an at-home disposal option for rural and Tribal communities who do not have reliable access to the USPS. Under the current draft of the policy, Tribal citizens living on reservations would still be left with little to no option to remove opioids from their homes safely.
The letter to FDA Commissioner Robert Califf was also signed by U.S. Senators Elizabeth Warren (D-Mass.), Sherrod Brown (D-Ohio), Catherine Cortez Masto (D-Nev.), Ron Wyden (D-Ore.), John Hickenlooper (D-Colo.), Tammy Baldwin (D-Wis.), and Ben Ray Luján (D-N.M.).
Read the full text of the letter below.
Dear Commissioner Califf:
We write to express the importance of strong disposal policies for prescription opioids. The Food and Drug Administration (FDA) has an opportunity to send a clear message that it is prioritizing public safety and taking meaningful steps to reduce opioid use disorder by removing excess opioids and other drugs from circulation. As our nation continues to grapple with the opioid epidemic, we must take steps to address the effects on rural and Tribal communities in ways that are responsive to their needs. We appreciate the Administration's efforts to combat this public health emergency and strongly believe that this can best be addressed through meaningful Tribal consultation. We respectfully request that FDA fully incorporates feedback from Tribal consultations and those representing smaller towns and rural areas as it finalizes the at-home drug deactivation option for Americans.
As you are aware, the Substance Use-Disorder Prevention that Promotes Opioid Recovery and Treatment (SUPPORT) for Patients and Communities Act (PL 115-271) gave the FDA authority to implement risk mitigation measures to prevent diversion and addiction, including permitting co-dispensing of at-home drug deactivation and disposal products directly to patients who are prescribed drugs like opioids. We are aware that in April, the FDA issued a policy that would require opioids to be co-dispensed with a prepaid mail-back envelope to return unused pills. While we recognize that this policy supports opioid disposal for some, it is critical that this be paired with an at-home disposal option, which is supported by the latest evidence-based research for drug deactivation, is more cost-effective, and presents significantly fewer risks.
For our constituents, particularly the thousands who live in rural and Tribal communities, the ability to safely deactivate and dispose of drugs at home would be a strong tool in the fight against addiction. Our constituents in rural areas do not always have regular mail access, and any policy that focuses solely on mail-only disposal creates an undue burden for those individuals to safely remove opioids from their homes.
Even more alarming is the impact this could have on Tribal communities. Access to mail through the USPS among Tribal communities is extremely limited; whether they are located on Tribal land, or otherwise, it is almost non-existent in some areas. In some parts of the Navajo Nation, packages must be mailed to businesses or relatives who oftentimes live in towns many miles away. For many on the Navajo Nation, they must access their regular mail at P.O. boxes, which are sometimes located in other states, depending on where they reside. This experience is not unique to the Southwest, as Tribal communities throughout the United States struggle to have reliable access to the mail. Rural Tribal communities in northwestern states such as Montana and Washington often lack home mail service. Non-traditional and informal mailing addresses, along with the scarcity of post offices, P.O. boxes, and drop-off mailboxes, result in limited access to regular mail.
A comprehensive disposal policy that includes an at-home disposal method also better accounts for the increased risk for the USPS of handling additional opioids. This policy could make post offices, P.O. Boxes, and drop-off mailboxes a higher risk for theft and damage and also would increase the number of opioids going through the mail system. It puts the safety of mail carriers at risk and does not expand USPS programs to provide additional safety measures, such as providing Narcan in every USPS facility. We are concerned that USPS employees were not adequately consulted about the potential risks this policy presents, should this policy be fully implemented.
While we appreciate the effort that the FDA has put into addressing the ongoing opioid crisis, it is clear that any comprehensive approach to opioid disposal must include at-home disposal alongside a mail-back policy in order to adequately improve American's ability to safely dispose of opioids. We request that the FDA initiate meaningful Tribal consultation and discussions with impacted communities – particularly those without reliable access to USPS, and fully include the feedback from those Tribal consultations and discussions with smaller towns and rural areas prior to finalizing this policy. We also request that you include feedback from the USPS employees and other relevant stakeholders about the increased risks to their employees.
More Stories Like This
IHS Awards $1.5 Million to Address Alzheimer's Disease 
Statement from IHS Director Roselyn Tso on the Availability of Updated COVID-19 Vaccines
Promote Hope for the Future: Addressing Suicide in Indigenous Youth
Ovarian Cancer Affects 20,000 Women a Year. Here's What You Need to Know.
Early Detection is Key to Prostate Cancer Survival
The Native News Health Desk is made possible by a generous grant from the National Institute for Health Care Management Foundation as well as sponsorship support from the American Dental Association. This grant funding and sponsorship support have no effect on editorial consideration in Native News Online.