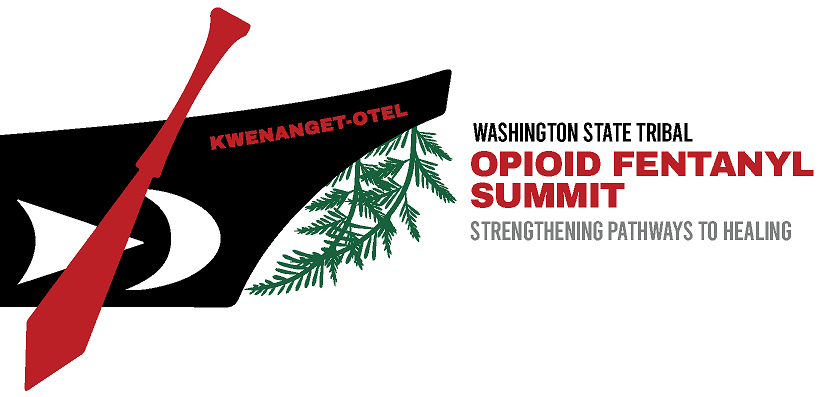 Details

By

Elyse Wild
The Lummi Nation of Washington State is hosting a statewide tribal summit next week to explore solutions to one of the most significant issues facing Indian Country today: opioid overdoses.
Tribal and state officials will convene on Monday, May 22, and Tuesday, May 23, on the Lummi Nation Reservation for the first-ever Washington State Tribal Opioid/Fentanyl Summit: Strengthening Pathways to Healing to discuss the proliferation of opioid use on Tribal nations through a multi-faceted lens, including justice, housing, treatment and family.
The goal of the summit is to create a plan of action to combat the opioid epidemic in tribal nations, with an emphasis on the dangers and proliferation of fentanyl — a synthetic opioid involved in 66% of fatal overdoses in 2022 — per a statement from the Washington State Health Care Authority.
Never miss Indian Country's biggest stories and breaking news. Sign up to get our reporting sent straight to your inbox every weekday morning.
Lummi Nation Councilman, Northwest Portland Indian Area Indian Health Board (NPAIHB) Chair, and National Indian Health Board (NIHB) Vice-Chair Nickolaus Lewis told Native News Online that the invitation-only summit was born out of the need to address the issue "outside of the silos."
"I got tired of going to meetings and talking about this through one lens," Lewis said. "... we have been responding to this in silos, and we need to come together.
What this is doing is robbing us of a generation. This is a generation passing away from overdoses, or that will never be the same because we don't know the long-term effects of these drugs."
While the opioid crisis touches every community in America as deadly overdoses continue to increase each year — with 2022 seeing more than 103,000 fatal opioid overdoses across the country — Native American communities have been disproportionately impacted. According to data from the Centers for Diseases Control and Prevention, in 2020, Native Americans' opioid mortality increased 39% over the prior year — the second-highest rate of increase behind African Americans.
"This is really about trauma," Lewis said. "And this is about saving lives."
Lewis said along with overdoses that require five or six doses of Narcan— a life-saving drug that reverses the impact of opioid overdose and typically is effective in single doses — the Lummi Nation is starting to see evidence of a drug called "tranq" in the community. Tranq is a deadly mixture of fentanyl and Xylazine, a sedative the U.S. Food and Drug Administration has approved for veterinary use. The drug is resistant to Narcan, making it an even deadlier threat than fentanyl on its own. News reports have detailed accounts of the tranq causing skin lesions resulting in amputation, blackout states and fatal overdoses.
"We are still dealing with the fentanyl crisis, and now they are mixing it with this animal tranquilizer, so the Narcan doesn't work," Lewis said. "It's really impacting our communities."
Opioid overdoses in Washington State increased 76% from 2020 to 2021, according to the latest data from the Centers for Disease Control and Prevention.
Next week's summit will bring together state and tribal leaders — including Governor Jay Inslee— involved in various levels of government and services, which Lewis says is critical to making much-needed headway and slowing down the rate of overdoses in Native communities.
Lewis emphasizes that tribal governments have an opportunity to play a critical role in addressing the nationwide opioid crisis, as their size allows them to act quicker than state and federal governments in implementing resources and policies. The summit, he hopes, could mark the beginning of Indian County turning the crisis around.
"We have children visiting their parents' gravesites, which is not who we are as a people," Lewis said. "I hope this is the start of a movement of tribes taking control of the agenda and saying, 'We will solve this problem.' If we can help our communities, we are also helping our surrounding communities. One of our main goals is to be very solution-oriented and hopefully, we will get good legislation out of this [summit]."
More Stories Like This
Roswell Partnership Provides Medical Pathway for Akwesasne Youth
Chumash Casino Resort's 'Project Pink' Campaign Returns to Support Breast Cancer Awareness Month
USDA Deputy Under Secretary Visits Chickasaw Nation
Substance Abuse and Mental Health Services Administration Awards $35 Million to Reduce Suicide in Indian Country
'We are in dark times' | Reeling from Four Overdose Deaths in Four Days, Lummi Nation Calls for Urgent Action
The Native News Health Desk is made possible by a generous grant from the National Institute for Health Care Management Foundation as well as sponsorship support from the American Dental Association. This grant funding and sponsorship support have no effect on editorial consideration in Native News Online.