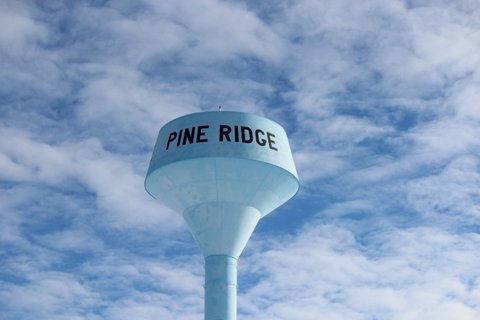 Details

By

Native News Online Staff
The Say the Governor's Negligence Will Cost Lives PIERRE, S.D. — South Dakota tribes say they are highly concerned by the lack of leadership from South Dakota Governor Kristi Noem, who has not instituted a stay-at-home order, banned evictions and power shut-offs, or closed nonessential businesses.
According to CNN, unlike in states where more aggressive measures have been taken to flatten the disease curve, South Dakota reported a 205 percent increase in COVID-19 cases recently.
The most substantial outbreak, in the city of Sioux Falls, was the worst in the nation as of April 16, responsible for more than 640 related cases. It occurred at a pork packing plant which employs a community of immigrant workers, some of whom say a lack of proper safety conditions made an already demanding job perilous.
With some 72,000 American Indians living in South Dakota, tribal leaders feel the governor has not done enough.
Oglala Sioux Tribe President Julian Bear Runner sent a sternly worded letter to Noem on Thursday. He says her lack of action to the pandemic is likely to have disproportionate detrimental effects on tribal communities.
"It makes no sense to put people at risk because you feel most people have common sense. That is an oversimplification of the threat posed by this disease," Bear Runner wrote. "Things could not be more urgent for South Dakota's tribal nations, especially."
The Standing Rock Sioux Tribe, which straddles the border between North Dakota and South Dakota, is one of nine Native American nations located at least partially in Noem's state. Just over 100 miles to the south lies Pine Ridge, home of the Oglala Sioux Tribe.
"South Dakota is the state where this virus is so out of hand that there is no hope of controlling it. It's going to just grow in that state because she [Noem] didn't act." Standing Rock Sioux Tribal Councilor Avis Little Eagle said last Tuesday during a tribal council meeting.
Chase Iron Eyes serves as lead legal counsel for the Lakota People's Law Project, a Native American advocacy group. He said the organization is asking the general public to email Noem directly and demand she enact measures to protect public and tribal safety. Nearly 72,000 Native Americans live in South Dakota.
"For our communities, the elderly, and the immunocompromised, Noem's refusal to act is governmental negligence," said Iron Eyes, who moved south to work as Bear Runner's spokesperson after running as the Democratic nominee for North Dakota's sole congressional seat in 2016. "She's costing lives. We need as many people as possible, right now, to help us wake her up."
More Stories Like This
Georgia Republican Gubernatorial Primary Candidate Kandiss Taylor Makes Stupid, Crass Comment about Native Americans, the First Amendment, Georgia, and Jesus
Navajo Citizen Judge Sunshine Sykes Confirmed to Serve as U.S. District Court Judge
Indigenous Women Make Up Nearly Half of Canada's Incarcerated Population; New Legislation Seeks to Change That
Ho-Chunk Nation's Economic Arm Set to Move Forward with Casino Project 
Leaders Respond to Federal Indian Boarding School Investigative Report, Call it 'Monumental'