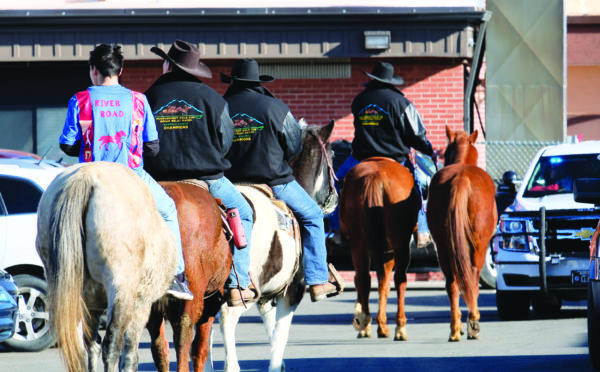 Details
Guest Commentary
Editor's Note: A version of this editorial was originally published in the Jan. 30 edition of the Big Horn County News.
There's a level of voyeurism that comes with being in the news business. There's something about getting fresh information that excites the nosy busy body in my brain.
There's also a sense of duty to my community and a vindication in holding people in power accountable. This road is difficult to navigate, but through the twists and turns I always strive to hold on to my humanity.
In times like these I do not want to be a vulture, picking and picking and picking at vulnerable people until they tell me something scintillating.
With that being said, I still have a duty to write about what has been happening in this county. No matter how difficult or emotional it may be.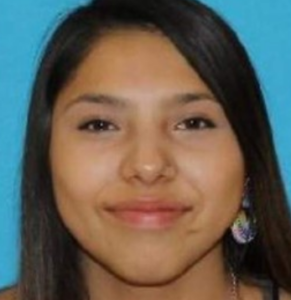 Selena Not Afraid
The disappearance and untimely death of Hardin, Montana teen Selena Not Afraid is both difficult and emotional for me.
I went to cover the first of many vigils for Selena. I was there as a journalist, but at a certain point I put my camera down. I didn't like the feeling of being one of the scavengers who needed a soundbite, or a compelling quote.
In this profession and my home community of Big Horn County, Montana it is difficult to be completely removed from a lot of the issues I cover. It can get very challenging, but I work very hard to compartmentalize my emotions and get my job done.
In a big city, if there's a shooting, as a journalist, you are not very likely to be connected to the shooter.
But in rural, close-knit, small town, small reservation America, it can get tricky.
I was trying to cover the vigil and my teenage son stood less than 20 feet away with tears in his eyes for his friend.
After Selena lost her twin to suicide she attended Pretty Eagle Catholic Academy in St. Xavier, Montana. She was in my twin boys' sixth grade class.
Those kids embraced her, protected her and took care of her when she was in that very vulnerable place.
Over the next few years Selena lost her older brother and her older sister in very traumatic circumstances. Her friends and classmates from the Pretty Eagle eighth grade class of 2017 rallied around her.
I remember her from those middle school years.
She was always smiling and surrounded by people. She was well-loved by everyone she knew.
People could feel the energy she radiated through her laugh, her smile and the hugs she doled out regularly.
It was apparent from the first time I met her that she was someone special, someone who could bring people together.
I marveled at those in attendance at the vigil. There were people who didn't know her, people who admired her, people who knew all of her hopes and fears, people who held her as an infant.
I put my camera down. I didn't approach crying friends and family members, notebook in hand, to ask them how they feel.
Kids I've known for years were hurting, grieving, trying to make sense of this situation. Grown men I've known since I was a child, who were taught to be tough by society's standards, were openly weeping at this loss. Former tribal college students of mine were wondering where to direct their outrage over another light extinguished too soon.
We are all just trying to survive in this world and it's so cruel. I cannot make sense of it all. I've experienced a fair amount of traumatic grief in my life, but the amount of grief these kids have experienced already is overwhelming and unfair.
I couldn't help but cry for Selena. The tears rolled down my cheek as I thought of so many other lives cut short.
I cried for Kaysera Stops Pretty Places who was missing for two days in late August last year. Her body was found early the morning of Aug. 29 along a busy street in Hardin.
I cried for Hub Williamson who went missing last April. He was last seen in Hardin, hitchhiking near a gas station. His family has been searching for him since.
I cried for Henny Scott, a baby at 14-years-old, who was missing for two weeks before her body was found near Muddy Creek on the Northern Cheyenne Reservation in December 2018.
I cried for Bonnie Three Irons, mother of six, who in April 2017 was beaten and abandoned in the Wolf Mountains outside the tiny town Crow Reservation town of Lodge Grass.
Freda Knows His Gun, a childhood schoolmate of mine and former student in one of my business writing classes at Little Big Horn College. She disappeared in October 2016, some say she was last seen in Washington, others say Billings, Montana. There have been no credible leads in the search for her.
Freman Bends who was found deceased in November 2016, was purposely run over by a vehicle and left on the side of the road only two miles from my house in Benteen. He was alive for days and no one saw him.
Roylynn Rides Horse, who was beaten, strangled, set on fire and left for dead in April 2016. She fought hard to survive, walking two miles before being found by a rancher in a field near Castle Rock Road just off of Highway 212, east of Crow Agency. She died from her injuries that June.
Garrett Stewart disappeared in October 2013. He was last seen in my old neighborhood, near the intersection of Jackson Street and State Avenue in Billings.
Bugsy Springfield's body was found in the Big Horn Mountains near the southern border of the Crow Reservation in October 2004, just over a year after he disappeared.
LaFonda Big Leggins and Koren Diebert who were beaten until they were unrecognizable and left in the snow to die in November 2003.
The list goes on, back into the 1990s and 80s and even the 70s.
Diane Medicine Horse Rondeau disappeared in September 1981. Gone, never to return. As a child, I played with her daughter, whose small frame and dainty hands naturally lead to her carrying her mother's nickname, Tiny.
Then there is my aunt, Deedee Brien, who I resemble, but never had the privilege of meeting. Her body was found at the Big Horn County Fairgrounds in Hardin on a cold Thanksgiving morning in 1977 after being missing for four days.
I cried for so many people who are gone, whose families are still waiting wondering what happened. I cried for the families who may never know the truth.
The Missing and Murdered Indigenous Persons movement is not about a single perpetrator taking our friends and family. It's not about how our own people are killing each other.
It's about a systematic failure of law enforcement and the justice system to investigate and prosecute these cases. There are thousands of cold cases across this country involving Native people who were murdered, or found dead or went missing.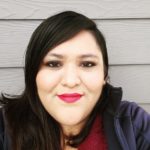 Luella Brien
It's not fair to the victims, it's not fair to the families.
I went to bed that night knowing full well that sometimes as Natives we kill each other and sometimes we put ourselves in dangerous positions, but bad decisions do not make us any less human.
Many times there are no answers offered by authorities and over the decades somehow we've learned to accept that. We've been conditioned to believe that we are not worth our due process.
I don't know how much longer I can live in this heartbreaking world with the constant worry for my children, siblings, cousins, nieces, nephews and friends.
How do I balance the fear of the reality I live in and the hope I have for the future?
Is it just me? Am I driving myself crazy thinking about the stories behind the statistics?
It's time to demand justice.
The way people from all over came together to support the family of Selena was so beautiful to see. Over 1,000 people, many in red, filled the Hardin High School gymnasium.
The funeral procession stretched non-stop from the school parking lot to Fairview cemetery, a distance of over four miles. There were so many horses and riders following behind Selena's horse I lost count.
Seeing her horse, Wart, riderless, trailing behind the wagon that carried her to her final resting place hurt my heart, it hurt my soul.
I held my son's hand while he wept for his friend and classmate. I felt helpless. This is not the kind of hurt a mother can protect her child from. This is the kind of hurt that can break someone's spirit.
Selena brought people from all over the county and the world together. She showed people this crisis we are living in is not a Native issue, it's a human issue.
Do not let this death be in vain, carry the momentum she created for the MMIP movement and fight for those who are missing. Fight for those who have been murdered.
Say their names. Be proud of your voice, for it is a voice for the voiceless.
Fight for the safety of the next generation and of each other.
We cannot keep losing people, we cannot continue to be ignored.
Action needs to be taken by tribal government, by legal teams, by grassroots efforts. All fronts must be covered to heal our hearts and souls.
If we can unbreak the system that fails us, our spirits will no longer be broken.
Luella N. Brien, a Crow tribal member, is the general manager/editor of the Big Horn County News. The Hardin, Montana, weekly newspaper covers Big Horn County, a 5,015-square mile area, which includes the Crow Indian Reservation and parts of the Northern Cheyenne Indian Reservation.
Editor's Note: The publication can be found online at www.bighorncountynews.com.
More Stories Like This
Orange Shirt Day Observed on Friday on the Grounds of Closed Tomah Indian Industrial School
Indian Country Braces for Federal Government Shutdown
'Reservation Dogs' Creators, Cast & Crew Reflect on Show's Legacy, Boarding School Era
Through the Eyes of a 6-Year-old Child, Orange Became a Symbol of an Indigenous Movement
Native Man Shot at Protest in New Mexico
Stand with us in championing Indigenous journalism that makes a difference. Your support matters.
Support our Indigenous-led newsroom as we shed light on critical issues, such as the painful history of Indian Boarding Schools. To date, we've published nearly 200 stories dedicated to this important topic, providing insights and awareness to a global audience. Our news is freely accessible to all, but its production demands resources. That's why we're reaching out to you this month for your generous contribution.
For those who commit to a recurring donation of $12 per month or more, or make a one-time donation of $150 or greater, we're excited to offer you a copy of our upcoming Indian Boarding School publication. Additionally, you will be added to our Founder's Circle. Together, we can ensure that these vital stories continue to be told, shared, and remembered.