NEW BEDFORD, Mass. — The Mashpee Wampanoag Tribe is mourning the loss of a 18-year-old pregnant tribal citizen who went missing on the night before her 18th birthday on Oct. 20, 2020.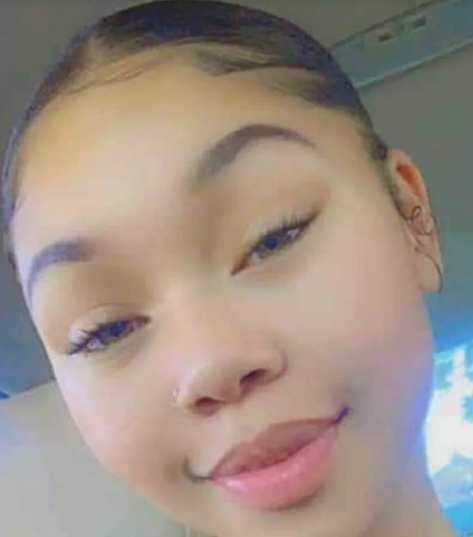 Jalajhia Finklea, a Mashpee Wampanoag tribal citizen, was found dead in a field off of Route 95 in Fellsmere, Fla., about 1,350 miles from her home.
Finklea's remains were found by the Indian River County Sheriff's department detectives after receiving a call from another Florida county's sheriff's office saying that a missing female body may have been left in a field in Okaloosa County.
"Earlier this morning, we received a call from our partners at the Okaloosa County sheriff's office about an active criminal investigation. Their investigation led them to believe that the body of a murdered female had been dumped here in our county," Okaloosa County Sheriff-elect Eric Flowers said.
After the body was positively identified, the Mashpee Wampanoag Tribe posted the following message on its website:
"Our very deepest condolences to the family of Jalajhia Finklea. We hold them in our prayers in this most sorrowful time. We must be here for them and one another."
Finklea went missing on the evening of Tuesday, Oct. 20, 2020 from New Bedford, Mass.
She was seen getting into a vehicle driven by Luis Zaragoza, also known as Luis Barbosa, who reportedly rented the vehicle from Logan International Airport in Boston and used it to pick up Finklea.
Authorities say Finklea called Zaragoza's cell phone just prior to being picked up by him. It was the last time she used her cell phone. Law enforcement later located Finklea's cell phone abandoned about five miles from where Zaragoza picked her up.
Zaragoza was shot and killed by U.S. Marshals in Crestview, Fla., on Nov. 5, 2020, when they were attempting to take him into custody.
"On November 5, U.S. Marshals and an assisting Okaloosa County Sheriff's deputy attempted to arrest the suspect at a McDonald's parking lot in Crestview, Florida. The suspect, who was armed with a handgun, died during a confrontation with police," the Bristol DA's Office said in their release.
The cause of death has yet to be determined.
More Stories Like This
Georgia Republican Gubernatorial Primary Candidate Kandiss Taylor Makes Stupid, Crass Comment about Native Americans, the First Amendment, Georgia, and Jesus
Navajo Citizen Judge Sunshine Sykes Confirmed to Serve as U.S. District Court Judge
Indigenous Women Make Up Nearly Half of Canada's Incarcerated Population; New Legislation Seeks to Change That
Ho-Chunk Nation's Economic Arm Set to Move Forward with Casino Project 
Leaders Respond to Federal Indian Boarding School Investigative Report, Call it 'Monumental'