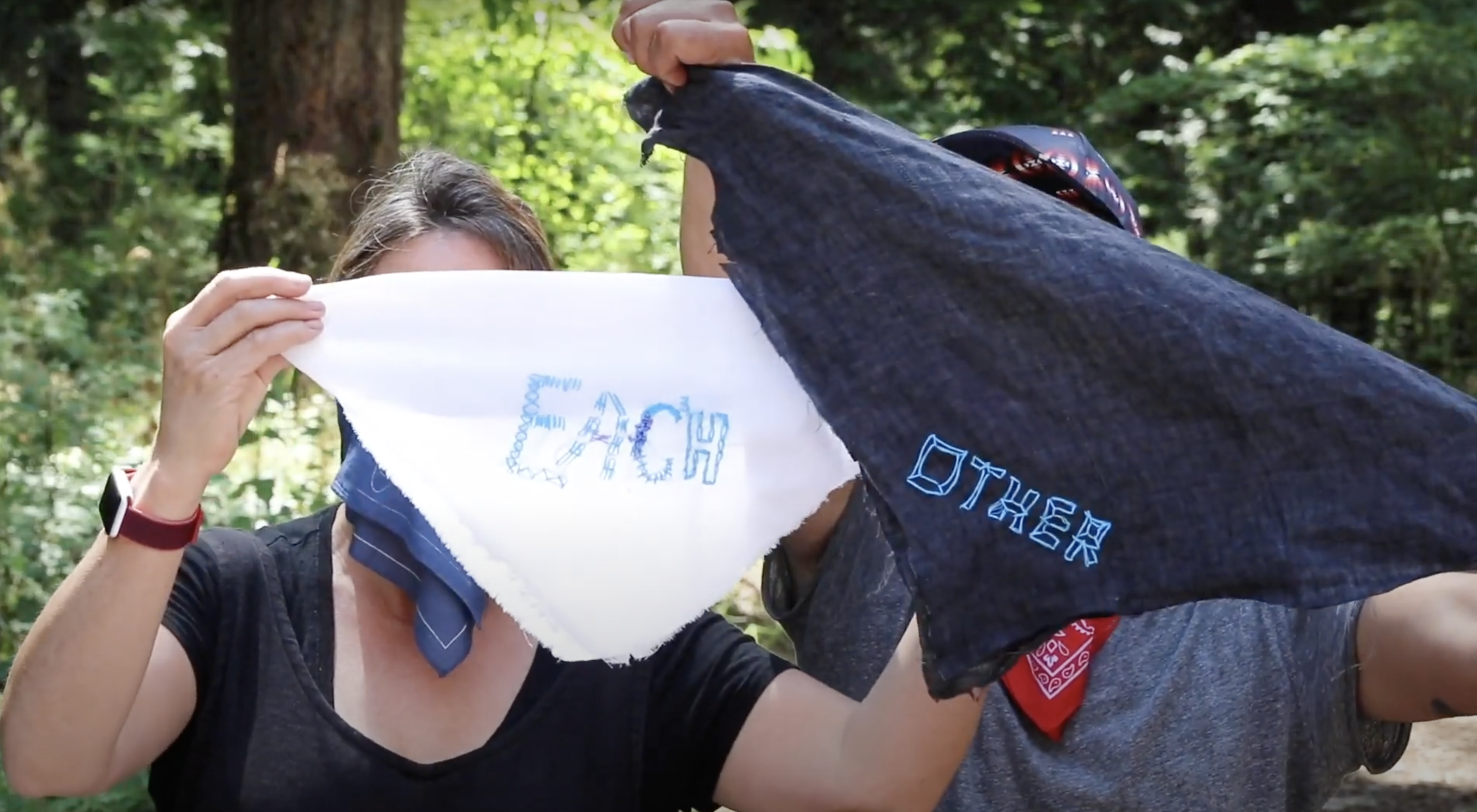 Details

By

Monica Whitepigeon
DENVER—Two contemporary Native artists will challenge 2021 visitors to the Denver Art Museum (DAM) to think of art as a verb rather than a noun.
The DAM has announced Each/Other: Marie Watt and Cannupa Hanska Luger, a spring 2021 exhibition featuring 24 mixed-media sculptures, wall hangings, and large-scale installation works by two rising Indigenous artists whose processes focus on collaborative artmaking.
Watt, an enrolled member of Seneca Nation, is best known for her work in textiles. Luger, who grew up on the Standing Rock Reservation, works in a variety of media and disciplines.
While both artists are well known for their collaborative processes, the Each/Other exhibition marks the first time they've been featured together. And it won't just be the two creating for the Each/Other exhibition. The pair are planning to expand the circle of collaboration to create a monumental artist-guided community artwork.
The exhibition offers the artists and other collaborators to challenge artistic and institutional norms by adapting communal practices and valuing experience over final products. Planning began over a year ago and initially was intended to be a retrospective look into each artist's work, but has since evolved into highlighting social engineered projects.
"Collaboration and the creative process are central to this exhibition and each of the artists' work," said John P. Lukavic, the Andrew W. Mellon Curator of Native Arts at the DAM.
"In today's society, value is placed primarily on the noun 'art' and not the verb form, or act of creating. Together, Watt and Luger show us the ways in which art moves beyond the end product, beyond a static or luxury item, to become the very process of creation itself—unbound and limitless."
Both artists have worked with various communities around the country.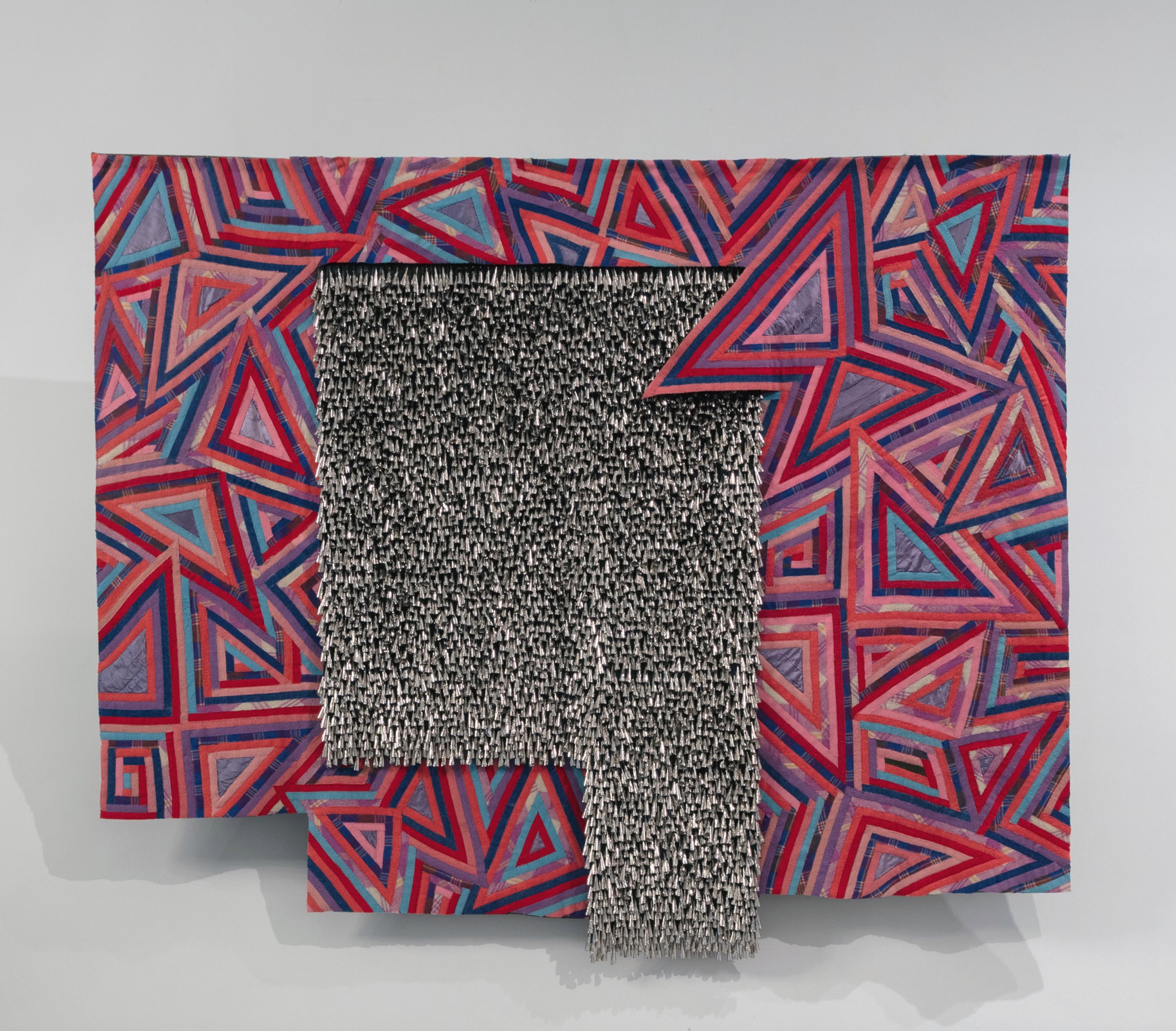 Marie Watt, "Butterfly," 2015. Reclaimed wool blankets, satin binding, thread, cotton twill tape and tin jingles; 94 x 126 in. (Courtesy of artist)Portland-based Watt is known for her solo and communal textile artworks that explore the intersection of community, history and storytelling. Her work draws from Indigenous principles and Iroquois proto-feminism while addressing places where the arc of history interacts with intimate memory. For her larger works, she hosts sewing circles at public events to initiate multigenerational and cross-disciplinary conversations.
Last year, Watt's towering sculpture Blanket Stories was featured at Hearts of Our People, a traveling exhibition that is devoted entirely to Native women artists. The sculpture is made of folded, reclaimed blankets stacked. Her affinity towards blankets and personal histories they carry relates to her Seneca roots as those were gifted to people who bear witness to important life events.
In 2015, DAM acquired her large-scale Butterfly, made from reclaimed wool blankets, thread, satin binding, and tin jingles. This visitor favorite will be on display during "Each/Other."
"Butterfly (is) one of the pieces we made for SITE Santa Fe's Unsuspected Possibilities show. I love this piece and can't think of a better home for it," said Watt on her website.
As part of an extended artist residency program in Portland, Luger teamed up with Watt through the c3:initiative, a community-oriented and art-based nonprofit, to continue the idea of social engagement as an art practice that addresses social and environmental issues.
Raised on the Standing Rock Reservation, Luger (Mandan, Hidatsa, Arikara, Lakota) is a multidisciplinary artist based in New Mexico. His installations incorporate ceramics, fiber, repurposed materials, video and sound that communicate stories of Indigeneity and revive ancient cultural practices for the 21st Century.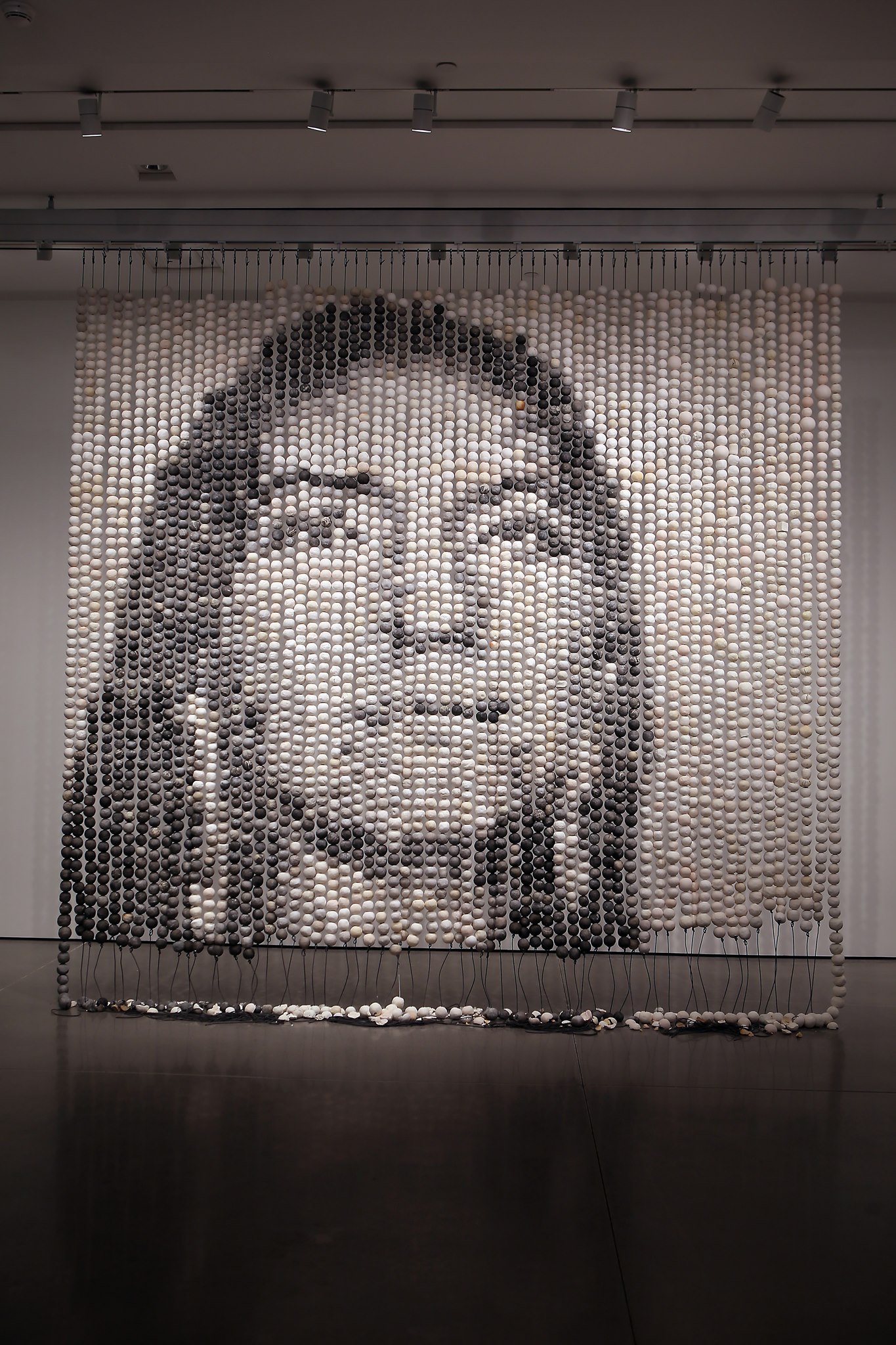 Cannupa Hanska Luger, "Every One," 2018. Ceramic, social collaboration; 12 x 15 x 3 ft. Photo courtesy of UCCS Galleries of Contemporary Art, Colorado Springs, CO."Art as an action, not an object. Objects are echoes of the work," said Luger.
In 2018, Luger unveiled The MMIWQT Bead Project, "a social collaboration resulting in the monumental sculptural installation Every One, composed of over 4000 individual handmade clay beads created by hundreds of communities across the U.S. and Canada to re-humanize the data of missing and murdered Indigenous women, girls, queer and trans community members."
Luger explained a common challenge of being a Native artist working within contemporary settings is having to explain so much context in order to defend artistic choices.
"Institutions don't understand the complexity of who Native people are. As we get more into the greater complexity of Native people, we will be able to engage with more and show a myriad of Native voices," said Luger.
Beginning in September, the artists and DAM will have an open call for participants around the world to contribute to the community-based sculpture. Participants are encouraged to design or embroider bandanas that reflect personal experience and cultural backgrounds. The artists consciously decided to use bandanas to represent protection and resilience, referencing ongoing social unrest. By combining these submissions, Watt and Luger hope to create a sculpture that brings together communities and will lead to a greater understanding between people.
"It provides meaning to the work that is absent in American culture. If it isn't beautiful and ugly, it ain't real," claimed Luger.
The final product will be a 16' wide by 9 ½' tall wolf with the stitched bandanas acting as its hide, which is designed to collapse for easy installation and travel. The artists are partnering with Portland Garment Factory, a woman-owned and environmentally conscious fabrication studio, to outsource some construction of the sculpture's base.
For more information or to get involved, click here.
More Stories Like This
Red Earth TreeFest Showcases Diverse Native Culture of Oklahoma
"Reservation Dogs" Ties for Best TV Show of the Year by TIME Magazine
Here's What's Going in Indian Country, December 9 —14
Tribal Museums Day Livestream Take Viewers Across Indian Country
"Killers of the Flower Moon" Named to TIME's 10 Best Movies of 2023 List
In a world filled with inaccurate narratives about Native Americans, we spotlight the overlooked, unheard and underrepresented stories that are often overlooked by the mainstream media. Our journalism is free for all to read, but it is not free to produce. Your donation provides the much-needed financial support for us to produce inclusive Indigenous journalism that inspires, informs and uplifts Native Americans. Thank you for being a force behind our work. Together, we are rewriting the narrative.