For the next two Wednesdays, October 18 & 25, 2023 at 3 pm - EDT, Native News Online will air a two-part livestream called Reducing Drug Overdose Deaths in Indian Country.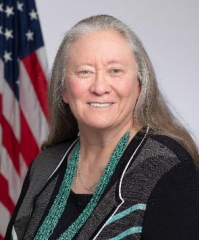 The two live streams, Reducing Drug Overdose Deaths in Indian Country, will air on Native News Online's social media platforms, Facebook, X (formerly known as Twitter, and YouTube.
Part I will deal with the problem of drug overdoses and Part II to be shown next Wednesday will discuss the plausible solutions in Indian Country.
Part I guests include: Indian Health Service (IHS) Chief Medical Officer Dr. Loretta Christensen, M.D (Navajo).; Dr. Aaron Payment, Ed.D. (Sault Ste. Marie Tribe), the former chairman of the Sault Ste. Marie Tribe and vice president of tribal relations and learning at Kauffman and Associates; Nick Lewis (Lummi),Tribe Business Council, Lummi Nation and vice chair of the National Indian Health Board, Shinnecock Nation Ambassador Lance Gumbs (Shinnecock); Tule River Tribe Vice Chairman Shine Nieto (Tule River); among others.
Never miss Indian Country's biggest stories and breaking news. Sign up to get our reporting sent straight to your inbox every weekday morning.
Each individual will bring their expertise to the severe problem of drug overdose deaths throughout Indian Country.
Native News Online's editor, Levi Rickert (Prairie Band Potawatomi Nation) said the sheer number of drug overdose deaths are horrific and Native News Online's editorial team feels it is time to bring more attention to the severe problem that is crippling tribal communities across Indian Country.
"Our tribal communities are not only losing tribal citizens, but also the pain of losing loved ones negatively impacts the families, friends, and fellow tribal members," Rickert said.
The rates of death from drugs across Indian Country is of epidemic proportions. Amid the Covid-19 pandemic, in 2020, drug overdose death rates for Native Americans increased by 39 percent, the second-highest rate of increase behind African Americans. This is due to several factors, including geographic isolation, lack of access to healthcare, and historical trauma.
Overdoses from fentanyl, opioids, and other deadly drugs such as "tranq" are leading to loss of life and a decline in the health and well-being of tribal communities. In addition, the epidemic is contributing to the spread of infectious diseases, such as HIV and hepatitis C.
More Stories Like This
Urban Native Elders Health and Social Needs Are Not Being Met, New Survey Finds
International Day of Persons with Disabilities
Dr. David Wilson (Navajo) Appointed Chair of the School's Department of Indigenous Health at the University of North Dakota
$9 Million Grant to NativeBio Awarded, Stanford University to Improve Health in Indian Country
December 1 is World AIDS Day
The Native News Health Desk is made possible by a generous grant from the National Institute for Health Care Management Foundation as well as sponsorship support from the American Dental Association. This grant funding and sponsorship support have no effect on editorial consideration in Native News Online.