Currents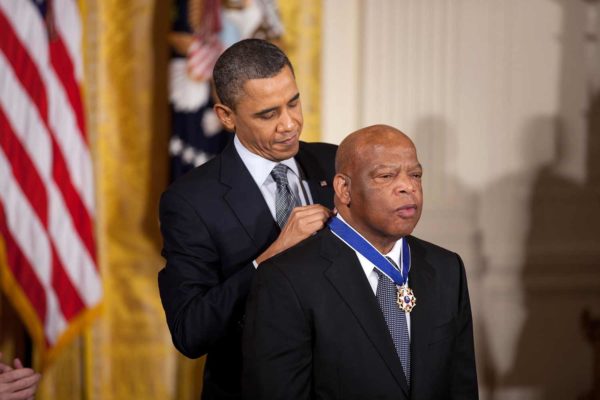 Type:

Default

Ad Visibility:

Show Article Ads

Hide Blurb:

No
WASHINGTON — "When you see something that is not right, not fair, not just, you have a moral obligation to do something, to say something. Dr. King inspired us to do just that," says Congressman John Lewis (D-GA), known as "the conscience of the US Congress." Before his recent stage IV pancreatic cancer diagnosis, Congressman Lewis applied that moral code to the Murdered and Missing Indigenous Women (MMIW) crisis.
Details

By

Native News Online Staff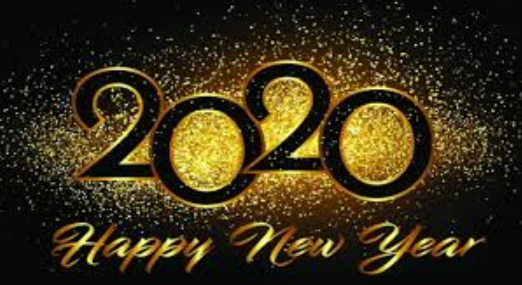 Type:

Default

Ad Visibility:

Show Article Ads

Hide Blurb:

No
New Year's Day represents a transition into the unknown. With the transition into the New Year, there is a renewed hope for a better future in 2020. This year we transition into a new decade.
Details

By

Levi Rickert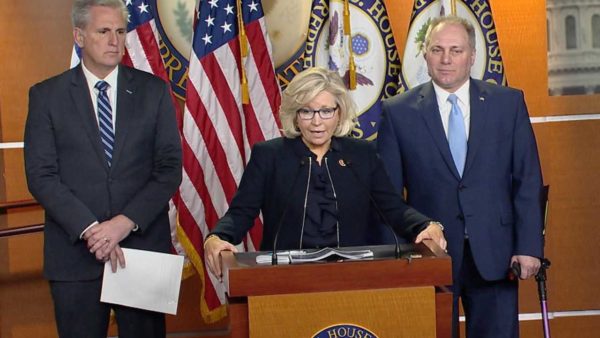 Type:

Default

Ad Visibility:

Show Article Ads

Hide Blurb:

No
RIVERTON, Wyo. — On a momentous day for Tribal Nations, Congresswoman Liz Cheney (R-WY), the House Republican Conference Chairwoman, stated that the successful litigation by tribes and environmentalists to return the grizzly bear in Greater Yellowstone to the Endangered Species Act (ESA) "was not based on science or facts" but motivated by plaintiffs "intent on destroying our Western way of life."
Details

By

Native News Online Staff
Type:

Default

Ad Visibility:

Show Article Ads

Hide Blurb:

No
Mark Charles thinks it is time for America to have a national dialogue about race, gender and class.
Published May 30, 2019
WASHINGTON — With a release of a YouTube video, Mark Charles, a tribal citizen of the Navajo Nation, announced he is running for president of the United States in 2020.
Charles, who is one of the country's leading experts on the Doctrine of Discovery, challenges Americans to get past the current politics of whether America needs to be great again or the opposing viewpoint that America is already great and enter into a national dialogue that involves race, gender and class.
He calls his campaign an 18-month journey.
In his announcement video that runs almost nine minutes, Charles argues "We the People" in the U.S. Constitution was not inclusive of women or Native Americans and only considered African American slaves as only being 3/5 of a person. Charles says even with the attempt to remedy the injustice of slavery of African Americans, the United States now has the highest rate of incarceration in the world with a disproportionate of people of color.
Charles says "We the people have never meant all the people." He feels it is time for inclusion. He says it is time for "We the people to truly means all the people."
Neither a Democrat or a Republican, Charles, who lives in Washington D.C., is running as an independent.
DISCLOSURE: Charles is a longtime contributor to Native News Online
Read his latest Commentary that appeared Monday, on Memorial Day, in Native News Online: A Native Perspective on Memorial Day
Details

By

Levi Rickert
Type:

Default

Ad Visibility:

Show Article Ads

Hide Blurb:

No
WOUNDED KNEE — On December 29, 1890, some 150 Lakota men, women and children were massacred by the US 7th Calvary Regiment near Wounded Knee Creek on the Pine Ridge Indian Reservation. Some estimate the actual number closer to 300.
Details

By

Levi Rickert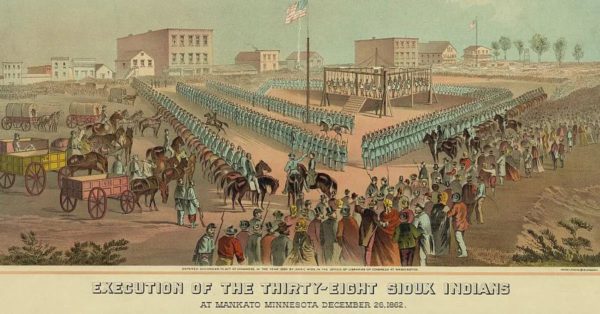 Type:

Default

Ad Visibility:

Show Article Ads

Hide Blurb:

No
This Day in History - December 26, 1862
On the day after Christmas, 38 Dakota men were hanged in the largest mass-hanging in U.S. history. The execution was approved by President Abraham Lincoln.
Details

By

Levi Rickert
Type:

Default

Ad Visibility:

Show Article Ads

Hide Blurb:

No
Published December 25, 2019
Preparing for the birth of a child is so worrisome. Many parents are trying to be 100% ready for all the possible needs of their future baby. There is a very nice tradition — a baby shower. This is a party that collects all of your friends who have already got kids, as well as those without them. One of the main benefits is a friendly get together, sharing experience, thoughts, and worries.
Besides, if you have decided to throw a baby shower, there is the possibility to get some items you find necessary as gifts. Of course, without a wish list, you will undoubtedly get a cute baby romper or onesie. But why not getting what you need? Besides, your guests will not need to think and worry if their gift is appropriate and useful.
Wish List Ideas for a Baby Shower
The baby stroller of a certain brand: this can be a costly purchase. If you plan to invite a dozen friends, why not suggesting them split this acquisition. This is a win-win suggestion. As an additional advantage, there will be no piles of unnecessary items and toys that are usually presented for a baby shower.
Outfits for homecoming: it is reasonable to choose styles and even provide links to the websites where these can be ordered.
Winter outfits: this option depends on the season, of course. Some preferences can be indicated like color, brand, and filling material. This is a nice gift that will be useful for your child and pleasant to present for your guests.
Nursery furniture and accessories: this is where you can rely on the experience of your friends who have already got kids. They know as no one else. It can be reasonable to indicate what you have already got and to ask them for a piece of advice if anything else is needed.
A gift card from a particular store: one more sure option. It is important to check the validity of this card and not to miss the date of expiration. In all the other respects, a gift card eliminates all the problems.
Do Not Include:
Care cosmetics: this is what should be carefully selected by parents. Even the most experienced may not know if your baby is allergic to a particular cream. That is the choice to be made by parents and a pediatrician.
Diapers: first of all, for the same reason as cosmetics. To avoid allergic reactions, parents need to select the type and brand checking the skin of their baby. Besides, they will be used too soon, which is not the right choice for a gift.
Footwear: it is better to buy it together with your child in n offline store. As an alternative, ordering on the Internet with the possibility to exchange. This is hardly possible if footwear is presented on a baby shower.
These are just a few considerations that may help. Providing your friends with a list of necessities for you will help them greatly. Thus, all of you will enjoy this party and gift-giving.
Details

By

Native News Online Marketing Staff
Type:

Default

Ad Visibility:

Show Article Ads

Hide Blurb:

No
ONEIDA NATION, Wisc. — Rick Hill, the former tribal chairman of the Oneida Nation of Wisconsin and former chairman of the National Indian Gaming Association, spent the last three years of his life working to get "Bright Path: The Jim Thorpe Story" produced. Hill walked on suddenly early Friday. He was 66.
Details

By

Levi Rickert
Type:

Default

Ad Visibility:

Show Article Ads

Hide Blurb:

No
Published November 26, 2019
Not a single company is safe from their letters getting into the Spam folder. Open your inbox and you will see letters from well-known companies there. Even if you send news on a subscriber base, your IP address can still be blacklisted. It is impossible to eliminate the possibility of your letters going to spam, but these risks can be significantly minimized.
If your address is blacklisted, the server may start sending letters back with a blocking notification. But absolutely any user can check the availability of addresses in spam databases since such lists are publicly available and anyone can see this information on the Internet. Blacklisted IP can spoil everything even for the most tested advertising campaign. One ill-conceived action, and you will have a blacklisted IP that can be checked at https://cleantalk.org/blacklists/spam-ip.
How is the Rating Formed
The rating is based on the reputation of each sender service. The cleaner the reputation, the higher the rating. The IP reputation is influenced by the following criteria:
The number of mailings from one server – the more they are per unit of time, the more the rating is lowered;
A large number of bans and complaints about mailing from the server;
Spam has been sent from the server previously;
The text of the letter violates the spam filter requirements.
There are frequent cases when the user of the service did not violate anything, but the mailings were still in the spam folder. It happens randomly – the server receives the IP from the blacklist. This often happens when using a virtual server.
5 Tips on How to Avoid Spam Every user has ever received a spammed email or seen spam comments, as well as stumbled across annoying ads which always contain harmful content. Millions of users want to safeguard themselves and their businesses online, so more and more of them try to avoid spam and start using diverse anti-spam programs.
1. Choose trustworthy and proven software when creating your site. Give preference to the one that will make it possible to keep your website safe, as well as install special programs that will help you avoid being hacked. 2. Always block suspicious websites you don't consider safe – you can check whether one or another site is blacklisted and ban it if necessary. 3. You can also check the most active users who leave the most comments within a short period, especially if those users signed up on your website not so long ago. 4. One of the simplest ways to avoid spam is to disable comments – it will make you feel much safer. 5. Don't let anonymous users leave comments, as well as moderate comments left by new users. You may just disable comments to save your time and stop searching for spammed comments written by bots. However, it's not always the best thing you can do since you won't receive feedback from the visitors and make the website less appealing for them.
Details

By

Native News Online Staff