Currents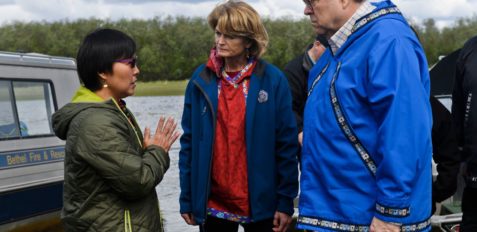 Type:

Default
PABLO, Mont. - Attorney General William P. Barr traveled to the Confederated Salish and Kootenai Tribes (CSKT) to formally announce the Department of Justice's Missing and Murdered Indigenous Persons (MMIP) Initiative. In the CSKT council chambers, Barr framed the MMIP Initiative as, "a step in the right direction" not "a panacea." A week that saw two MMIW bills, the Not Invisible Act and Savanna's Act, advance with unanimous votes from the Senate Committee on Indian Affairs, had the GOP unveil its version of a Violence Against Women Act reauthorization that tribal leaders slammed for undermining tribal sovereignty and courts, ended with Barr's MMIP strategy rollout on the Flathead Indian Reservation in Montana.
Details

By

Native News Online Staff
Type:

Default
WASHINGTON Today Congresswoman Deb Haaland (NM-01) introduced a resolution recognizing the achievements of James "Jim" Thorpe and requesting that the International Olympic Committee restore his 1912 Olympic records. The resolution is supported by 20 original cosponsors in the U.S. House, and comes as part of Haaland's work to recognize the contributions of Native Americans to the United States during Native American Heritage Month.
Details

By

Native News Online Staff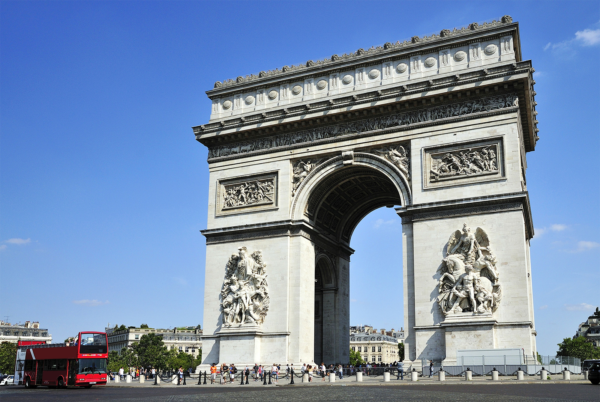 Type:

Default
It is probably hard to find someone who does not dream of visiting Paris. Everyone from childhood has heard about this wonderful city more than once. It is popular for its narrow medieval streets, wide modern avenues, the Champs Elysees and Montmartre, the Eiffel Tower and the Louvre. Reading the works of V. Hugo, O. Balzac, E. Zola, A. Dumas, and many other prominent French writers, every person imagined himself in the place of the heroes of their works and wanted to visit Paris.
Details

By

Native News Online Marketing Staff
Type:

Default
SEATTLE — On Indigenous People's Day 2019, Seattle based Eighth Generation will launch a special edition wool blanket honoring Native American sports hero, Jim Thorpe. Last year, Eighth Generation officially licensed the Jim Thorpe name and likeness.
Details

By

Native News Online Staff
Type:

Default
SANTA FE, N.M. — A Santa Fe Magistrate Judge ruled Wednesday that Redwolf Pope, a man who posed as a Native American to prey on Indigenous women, shall remain in custody until he faces trial in January 2020 in New Mexico for felony sex crimes. Seattle is also seeking Pope's extradition to stand trial in King County for charges of rape, kidnap and voyeurism.
Details

By

Levi Rickert
Type:

Default
Published August 7, 2019
When you find yourself a monetary bind, you could borrow from a specialized institution. Here, your options are diverse. From banks to payday lenders, the terms and conditions differ. Not all of these loan providers will be willing to accept you, especially if you have prior credit history tarnished by failures to repay. You can always look into getting a bad credit loan though. Banks are especially picky in this regard, and you may not stand a chance. Nevertheless, there is a way out.
This type of lending has its benefits and caveats, but for people with negative borrowing history, it is still a viable solution. If you are confident in your budgeting skills this time, try getting an installment loan on cashspotusa.com or similar sites, which simple online application procedures. Here are the upsides and downsides to bear in mind.
Wide choice of institutions
This type of loans is provided by a large number of lenders, most of which operate on the internet. You may, therefore, check review sites and make your own comparisons to identify the most beneficial option.
Convenient repayment period
You are not obliged to return the whole borrowed sum on your very next payday. Here, the terms differ. The whole amount is divided into installments that are to be paid regularly, so the burden is much lighter. the exact period will depend on the provider and plan you choose. Be sure to examine the proposed agreement thoroughly before signing on the dotted line.
Opportunities for borrowers with bad credit
Such lenders will base their decision on several factors, not limited to your previous borrowing experience. Hence, if you see that you are able to make repayments in a timely manner, they could give approval.
Prompt transfer of funds
Today, you may freely submit an application from the comfort of your home and have money land in your account on the next working day. In any case, the procedure takes much less than an ordinary bank loan.
Downsides
Of course, there is a catch. Here are a few things to consider before getting your borrowed funds. Are you willing to accept these?
Interest rates are often much higher than what banks typically change.
You need to plan your budgeting carefully to ensure you repay on time, rather than digging yourself deeper into debt by failing to fulfill your obligations.
Make sure you check your potential lender's reputation and history carefully. The internet has enabled all sorts of fraud, and some of such lenders prey on unsuspecting victims of bad credit.
As your repayments may be done by means of direct debit, be careful. Check there is enough money in the account before each payment date. Otherwise, you may deal with overdraft if the lender withdraws more than your available balance.
Overall, an installment loan is perfectly acceptable if you know for sure that you can make those regular repayments specified in the contract. As long as you stick to your obligations, there is little risk.
Details

By

Native News Online Staff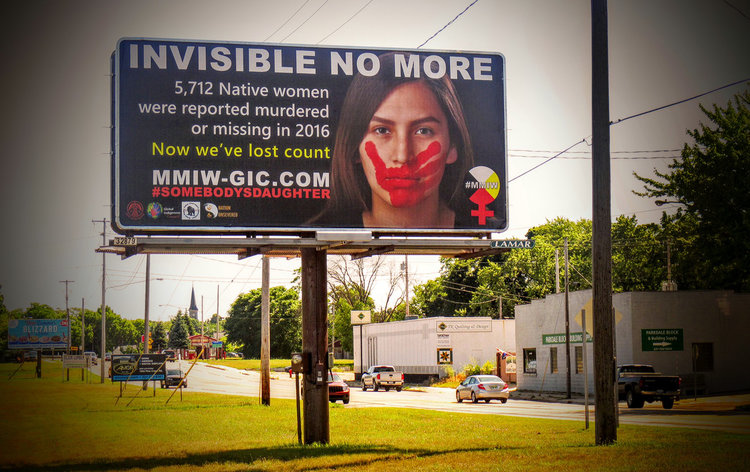 Type:

Default
MANISTEE, Mich. — A national campaign to raise awareness and build momentum for meaningful federal legislation to impact the Murdered and Missing Indigenous Women (MMIW) tragedy arrived in the Great Lakes this past Thursday. Backed by members of the US House and Senate as diverse as Congresswoman Alexandria Ocasio-Cortez (D-NY) and Senator Steve Daines (R-MT), the region's first MMIW billboard was placed in Manistee, Michigan, territory of the Little River Band of Ottawa Indians.
Details

By

Native News Online Staff
Type:

Default
WINDOW ROCK — On Wednesday, Navajo Nation President Jonathan Nez and Vice President Myron Lizer signed a proclamation ordering all flags on the Navajo Nation to be flown at half-staff on June 6 in honor and remembrance of Navajo Code Talker William Tully Brown, who passed away on June 3 at the age of 96 in Winslow, Arizona.
Details

By

Native News Online Staff
Type:

Default
CARLISLE, Penn. — Congresswoman Deb Haaland (NM-01), a member of the House Armed Services Committee, traveled to the U.S. Army War College to address the Opening Ceremony of the Jim Thorpe Sports Days and raise awareness of the historical trauma caused by assimilation boarding schools.
Details

By

Native News Online Staff