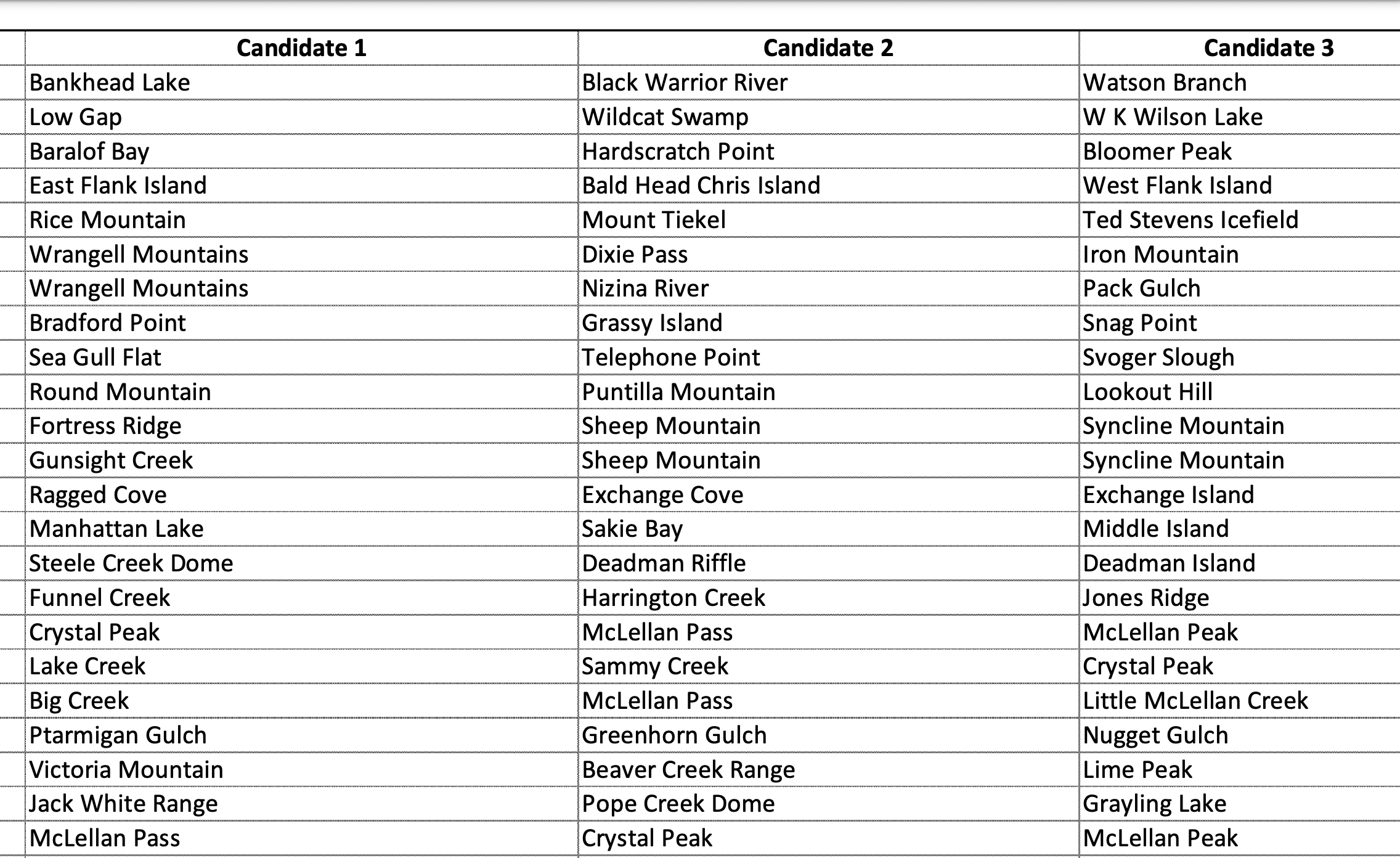 Details

By

Jenna Kunze
The Department of the Interior is seeking public comment on proposed name changes for the more than 660 geographic places on federal lands that use a Native American slur, the Department announced on Tuesday.
Under the leadership of Interior Secretary Deb Haaland (Laguna Pueblo), the word "squaw" was officially declared a derogatory term last November. The Department of the Interior then enacted procedures to remove the term from federal usage.
A list of five candidate names for each geographic feature was developed by the U.S. Geological Survey, as directed by Haaland's official order. Proposed additional candidate names will also be accepted during the public comment period, or for the next 30 days.
The Derogatory Geographic Names Task Force, formed by the Secretary, will ultimately recommend replacements to each of the more than 660 areas that require a name change.
The public can weigh in on each proposed name change. Five alternative replacement names were derived for each location using nearby geographic features. For example, the first name on the list in Alabama, "Squaw Shoals," has a suggested replacement name of "Bankhead Lake."
Proposed additional names will also be accepted during the public comment period.
To comment on the candidate names, visit the Federal Register notice for more information.
More Stories Like This
Supreme Court Overturns Roe v. Wade, Indian Country Responds
President Biden Nominates Patrice Kunesh for Commissioner of the Administration for Native Americans
Ultra Meaningful: Running the Western States Endurance Run
Supreme Court Rules Miranda Rights to be Limited; Impact on Indian Country 
Shinnecock Attorney & Secretary of the Council of Trustees Kelly Dennis Appointed to New Dept. of Interior Advisory Committee