Details

By

Chickasaw Nation Media
Guest Opinion
Few things are as important as being counted during the 2020 United States census. The census will shape both local communities and the national landscape. For Native Americans, the census offers an opportunity to provide a better future for tribal communities and future generations.
The census bureau reported the Native American population was undercounted by nearly 5% during the last national census. This is a rate more than double that of the next closest population group, and it cost Native Americans vital resources that could have been provided by the government.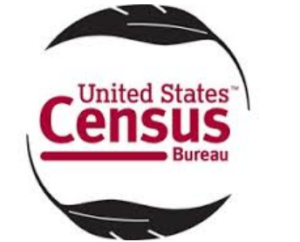 It is estimated for every individual who did not participate in the 2010 census, Oklahoma lost $1,800, and each nonparticipating household cost the state $4,000.
The Chickasaw Nation is taking steps to be a community leader, ensuring the Native American voice is heard. The Chickasaw Nation was one of the first tribes to establish a Complete Count Committee, an organization that has representatives from the various departments within the tribe. The committee determines the best methods to reach Chickasaw Nation employees, citizens and fellow tribes.
Every 10 years, the United States counts everyone living in the country April 1. The totals from this census determine the number of seats each state has in the House of Representatives. Individual states use the information gleaned during the census to redraw their local legislative and school districts.
Approximately $675 billion in federal funding is distributed to communities each year based on census data. The information also helps private businesses plan their locations, affecting individual communities' tax dollars.
Every community, both urban and rural, is important to count. The data collected enables them to receive money for things like Medicare Part B, special education, the Supplemental Nutrition Assistance Program, substance abuse programs and infrastructure projects, such as water and waste disposal systems for rural communities.
Census data are used for more than just tax dollars, but relationships as well, according to Chickasaw Nation Self Governance Executive Officer Kyle Key, who is leading the Chickasaw Nation Complete Count Committee.
"Census data are what businesses use to determine where to locate or possibly relocate, so it is important that the census bureau conducts an accurate count and that individuals are counted once, only once, and in the right place April 1, 2020," Key said. "As a sovereign nation, it is important for us to participate and maintain that government-to-government relationship with the United States."
Participating in the census ensures future generations will benefit. Census data helps determine native communities' needs for schools, housing, health care facilities and roads. Completing the census will ensure the tribal community is counted, heard and visible.
It is important that individuals with Native American heritage stand for themselves to be counted. Data collected in the 2020 census will help shape how billions of federal funds are distributed for programs, services and grants in the local community, Key said.
"There has historically been a lack of trust in the federal government among Native Americans, resulting in low participation. However, census bureau staff are required to take an oath of confidentiality with very harsh penalties," Key said. "We at the Chickasaw Nation have developed a great partnership with the census bureau over the past year. For the first time in census bureau history, they invited a tribal leader, Chickasaw Nation Governor Bill Anoatubby, to speak at the census day press briefing.
"The census bureau has set up informational booths at numerous Chickasaw events, and, in turn, we have hosted internal trainings for them. Participation in the 2020 census is a partnership that we must encourage for all Native Americans. This is an opportunity for us to create a brighter future for our communities," said Key.
There are many reasons for such a large undercounting of Native American populations. According to the 2010 census, more than 25% of Native Americans live in what it described as "hard to count" census tracts. These include those living in rural areas, a quarter of the Native American population living in poverty and a higher percentage of families living in shared homes or renting.
To help with accurate counts, address lists and automated field operations are being implemented using state-of-the-art technology. The census bureau is able to verify 65% of the addresses using satellite imagery. This has had the added benefit of reducing census staff from 150,000 in 2010 to an estimated 40,000 to verify the remaining 35% in 2020.
"Each household will receive an invitation in March 2020 with instructions on how to respond. Having an online option in 2020 greatly enhances an individual's opportunity to respond, and you will be able to do so from your smartphone, computer, by telephone or by mail," said Key.
For the first time, participants will be able to respond to the census online, by phone or traditional mail. The census bureau will use existing data already provided to minimize in person follow-up visits to nonresponding households.
More Stories Like This
Potential First Native American Federal Judge in Oklahoma Advances Toward Senate Confirmation
Photos from the 2023 White House Tribal Nations Summit
Native News Weekly (December 10, 2023): D.C. Briefs
December 10th is the 75th Human Rights Day
Vice President Harris Addresses Indian Boarding Schools at the White House Tribal Nations Summit
In a world filled with inaccurate narratives about Native Americans, we spotlight the overlooked, unheard and underrepresented stories that are often overlooked by the mainstream media. Our journalism is free for all to read, but it is not free to produce. Your donation provides the much-needed financial support for us to produce inclusive Indigenous journalism that inspires, informs and uplifts Native Americans. Thank you for being a force behind our work. Together, we are rewriting the narrative.