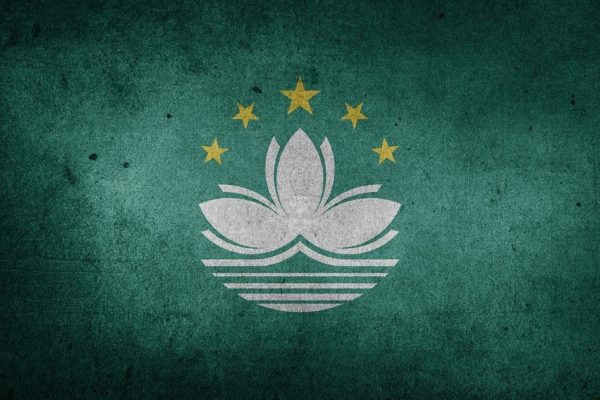 Details
If you have always been fascinated by the Far East but you've not yet been, we've got yet another Asian destination to put on your bucket list. The autonomous city-state of Macau, off the south coast of China, is one of the most unique places on Earth.
It's the most densely populated region in the world, with over 667,000 living within a dizzying 12.7 square miles. It's also a veritable melting pot of cultures – a place where east truly meets west. That's because of its Portuguese heritage, with the Chinese leasing the area to Portugal as a trading post in the mid-16th century.
The Portuguese were keen to enhance trading links between the Far East and the Mediterranean and Macau seemed like an ideal hub for importing and exporting to and from Portugal. Macau remained under Portuguese rule until the turn of the millennium, when it was transferred back into the hands of the People's Republic. In the last 20 years, Macau has undergone a rapid transformation, developing a reputation as a genuine resort city, whilst not losing sight of its cultural roots. In truth, it should be one of those cities you must visit before you are 50.
Macau is home to the world's original fusion cuisine
Due to its blend of Portuguese and Chinese flavors through the generations, Macau lays claim to having the world's inaugural 'fusion' cuisine. The Macanese food scene dates back over four-and-a-half centuries, blending exotic ingredients and spices from the Mediterranean with wholesome Cantonese techniques.
Take the Macanese tamarind pork rib dish as an example. Mouth-watering ribs braised long and slow in Asian balichao shrimp paste. Macanese fried rice also includes black Mediterranean olives and green peppers. However, the unofficial number-one Macanese dish is Minchi. This meat dish made from ground beef or pork is stir-fried with soy sauce and molasses, combining the Mediterranean sweetness with the Chinese sourness to delicious effect. However, it's safe to say that the Macanese cultures are fast diminishing in the city as the generations pass, so it's important to head to Riquexo Café for the most authentic minchi experience before it's too late.
Macau's gaming scene has upstaged Las Vegas
When Macau returned to the control of China, its casino scene was nothing to write home about. In fact, its establishments tended to be controlled by the seedy underbelly of Macau's gang culture. However, the Chinese government has quickly cleaned up the city's act, imposing strict regulations on its gaming and creating a safer, more transparent environment for all.
As part of those new regulations, overseas casino operators were also invited to tender for licenses to operate in Macau. Subsequently, the Cotai Strip was born, creating an industry that was generating four times the amount of revenue than Las Vegas by 2016. Many of the biggest operators in Las Vegas have opted to develop 'sister' casino resorts in Macau, including the Venetian Macao, which is now the world's biggest casino resort in terms of gaming floor space. Speaking of gaming, there is one table game that visitors to Macau's casinos go particularly crazy for – baccarat. Labeled the game of kings by Legal Betting, it's a card game that attracts the city state's rich due to its typically high maximum bets and simple gameplay, as well as proving to be extremely popular in many online casinos.
The city is literally teeming with UNESCO World Heritage sites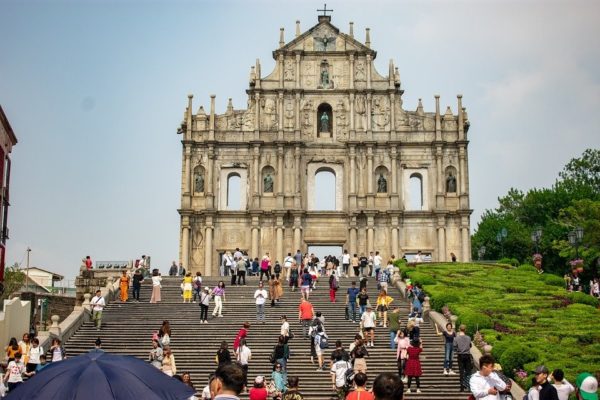 Source: Pixabay
Aside from its neon lights and glamorous casinos, Macau also boasts plenty of relics of its colonial past. For instance, the imposing Ruins of St Paul's looms large over the center of Macau and is an official UNESCO World Heritage site, along with other areas boasting iconic architecture such as Senado Square.
At the other end of the spectrum, there's also the futuristic Macau Tower that affords spectacular skyline views of the entire city day and night. There are few other cities in the world that manage to blend the old and the new so well. Look beyond its heady, claustrophobic way of life, and Macau really does offer excitement from all angles.
DISCLAIMER: Branded Voices features paid content from our marketing partners. Articles are not created by Native News Online staff. The views and opinions expressed in the Branded Voices are those of the authors and do not necessarily reflect the official policy or position of Native News Online or its ownership. Any content provided by our bloggers or authors are of their opinion and are not intended to malign any religion, ethnic group, club, organization, company, individual or anyone or anything.