Details
Nigeria offers stellar conditions to those who are interested in trading in the foreign exchange market.
The economy of the country continues to move forward, so development enables access to global markets, such as Forex. Additionally, Internet providers are dropping their prices. This explains why an ever-increasing number of residents are manifesting interest in the foreign exchange market. Anyone willing to acquire one or more skills can make a profit trading Forex online.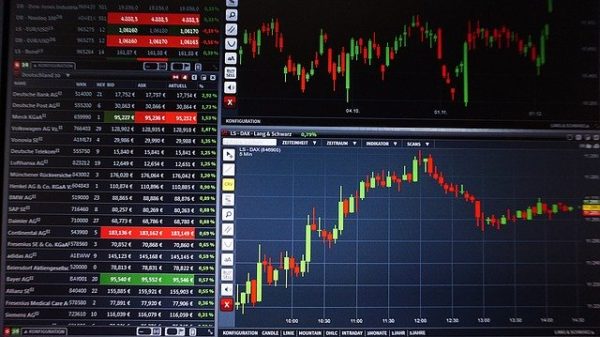 Mobile Forex is gaining popularity in Nigeria
At present, it is commonplace to use a smartphone to buy and sell currency in Nigeria. People no longer use their computers or tablets. One of the advantages of doing so is that there are no formal requirements to be met in order to get started. One can simply trade foreign exchange markets, even if they have very little time and know-how. Applications enable people in Nigeria to trade on the go, providing them with complete independence. In today's busy world, this is no little thing.
The opportunity of income generation in the web-based Forex trading market is only one click away. Nigerians now have a safe and secure place where they can carry out financial transactions. There is an impressive community of online traders, but there is hope that it will expand in future time. To be more precise, it is desired that more and more residents will focus on FX trading because they can earn substantial profits faster than expected. Licensed foreign currency trading platforms are already doing their best to include people in the advancing digital economy.
Young African CEO is the biggest winner in the Forex market
Louis Boah, a 33-year-old Forex investor, is one of the most notable names. In the quest for a uniquely positioned investment opportunity, the young banker met with success. Boah managed to break into the $6 trillion international Forex trade. Needless to say, success did not come overnight, but after trial and error. The entrepreneur's story is touching. Raised in a poor family, he spent most of his childhood with his father, who found it impossible to make ends meet.
Today, the African CEO looks back with pride at all that has happened. Boah founded a trading school, namely the Gold Forex institute, and is always there to help those who wish to find a secure and legit investment opportunity. Boah proves that it is possible to make big gains when trading the foreign exchange market. And he warms anyone who is planning to get into currency trading that there is no such thing as a get-rich-quick scheme. One cannot transform their life overnight.
Short introduction to currency trading in Nigeria
Nigerians can feel more at home trading currency pairs, commodities, indices, and shares. Relatively few online brokers base their operations in Nigeria. Nevertheless, this does not translate into the fact that trading in the foreign exchange market is not accessible because it is. the brokerages are monitored by the Central Bank of Nigeria (CBN). The CBN has rolled out numerous guidelines for FX operations. The aim is to stimulate the inter-bank market and brace the foreign exchange market. Trading is therefore acceptable.
To buy and sell currency, it is necessary to have a broker. A broker is basically a company that specializes in designing an ideal trading environment for its clients. It is a good idea to trade with a Forex broker because, this way, one can take advantage of the fluctuations in currency prices on the spot. Those who do not possess the necessary capital or knowledge to exchange currency pairs can opt for currency trading brokers that have a pool of PAMM accounts. PAMM is an acronym and it stands for percent allocation management module. It designates a type of pooled money trading.
What happens is that the investment process is intermediated by a third party. The broker takes the funds from the investor and carries out trading services through the account manager, with the help of manual or automated trading solutions. The professional money managers handle other people's money. The investor, on the other hand, signs an agreement that they assume all the risks of the Forex trades by surrendering their capital to the chosen money managers. They can help the funds grow, but they cannot withdraw funds.
Final considerations
Human nature is fascinated by the possibility of high returns. Nonetheless, it is important to be a smart trader. High yields are great, but it is better to aim for stability as far as investing is concerned. This is true for a volatile market as the foreign exchange one. Investors need to base their decisions on their skills and preferred trading style. Educated Forex traders see success long-lived in almost all cases. In other words, they have a high chance of succeeding in the long-term. They do thorough research before committing any funds by opening a trading account.
Owing to advances in technology, trading techniques have become more refined and it has become more convenient to exchange currency pairs. The foreign exchange market is speedy, so it should not come as a surprise that it is one of the largest markets worldwide. With a smartphone, anyone can trade if they have a good Internet connection. Not only is it easy but also opportune. The rise of smartphone trading is not out of the ordinary in the digital age.
Mobile trading apps have increased the interest of Nigerians, who are seeking excellent trading capabilities, live info, custom views, and flexible charts. What they want is a platform that they can rely on and, thankfully, there are many options in this sense. To avoid overtrading, it is advised to be cautious. More specifically, buying and selling currency can be risky if things are not taken seriously. Currencies keep cautious and investors should do the same. The bottom line is that one should not be left behind in this digital age. Equally important is to reevaluate the strategy base.
DISCLAIMER: Branded Voices features paid content from our marketing partners. Articles are not created by Native News Online staff. The views and opinions expressed in the Branded Voices are those of the authors and do not necessarily reflect the official policy or position of Native News Online or its ownership. Any content provided by our bloggers or authors are of their opinion and are not intended to malign any religion, ethnic group, club, organization, company, individual or anyone or anything.