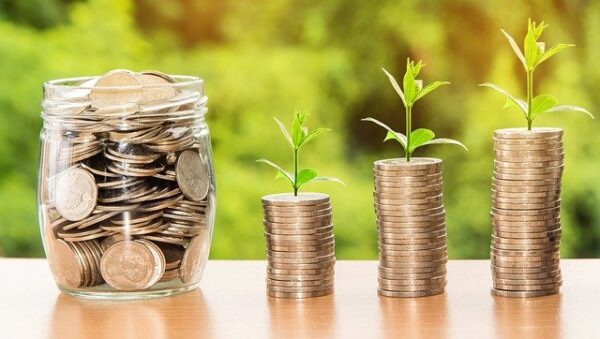 Details
It is no secret that having a bank account is essential to day to day life in these times. As the world becomes increasingly digital and connected, people use their bank accounts to send money to other people and businesses, purchase things online, and so much more.
With the ever-growing popularity of direct deposit from employers instead of issuing paper checks, doing business using a debit card instead of old-fashioned cash, and more, many people even wonder if it possible to get by financially without a traditional bank account. The not so simple answer is yes, it is possible, but it can be difficult without the right amount of research.
If you find yourself unable to open a bank account due to mistakes in your past financial history, such as unpaid overdraft fees or something similar, then you may even find it difficult to get approved for a bank account. Most banks use a background checking system called ChexSystems, which checks financial histories of applicants and flags anything that could be considered risky for the bank.
You're in luck, however, because there are resources with which you can learn all about using online platforms such as LetMeBank to find solid ideas for handling your money if you don't have a traditional bank account. Learning about some of these ideas could help you if you're finding it difficult to be approved for a bank account.
What Can I Do If I Don't Have a Bank Account?
Don't think you're out of options just because you are unbanked. While it can be difficult and tricky, you still have options to consider if you don't have or are unable to get approved for a traditional bank account.
Whether you want to have a debit card, the ability to receive direct deposits, the ability to pay your bills, and more, options exist that help those with no bank account continue to transact and store money. Here are some great options you can consider.
Prepaid Debit Cards
Some prepaid debit cards exist to give you all the benefits of a checking account without some of the drawbacks of a traditional checking account. One of the biggest upsides to prepaid debit cards is that it is impossible for you to put yourself in debt with them, because you fund them beforehand.
Here are some of the benefits offered by this solution.
You can use them anywhere traditional debit cards are accepted:

Prepaid debit cards function just like normal debit cards. You can use them to buy groceries and other goods, you can shop online with them, and you can use them to pay your bills.
There are no background or credit checks:

When you use a prepaid debit card, you're funding it yourself, meaning you're not borrowing anything with it. This way, you don't have to worry about background checks, credit checks, or being flagged by ChexSystems when obtaining your card.

Many prepaid debit cards offer checking account functionality:

With some prepaid cards, you'll have access to a mobile app to manage your account, along with a routing number. This means you'll be able to receive direct deposits, acting very similar to a traditional bank account.
Cold Hard Cash
Of course, people with no bank account can still take advantage of good old-fashioned cash. While this isn't always practical for certain bills or online shopping, you can still use cash at most places in your local area. You can pay for groceries and gas with cash, and many places allow you to pay cash for your utility bills, like your water and electric.
Of course, paying bills with cash isn't as practical as paying with a bank account, since you have to go to the business in person and hand them money. You could pay bills with cash by using a service like Western Union or use cash to obtain a money order or cashier's check.
Without a bank, you will have to find a safe place to keep your cash, as well. It is still one of the best options for people who don't have access to a bank account, however. As the old saying goes, Cash is king!
Other Options to Consider
You can also consider using mobile applications such as PayPal, Venmo, and others to send funds to family and friends without a bank account, using money orders or your prepaid debit card to fund them. These apps can be a great way to pay friends or family members in other states or countries, to pay for certain services, or to purchase things online.
While life is a lot simpler for handling money when you have a bank account, you're not completely out of luck without one. You can utilize some of these ideas to manage your money if you're unbanked, without having to worry about being out of luck when you need to make a transaction or receive money from someone.
DISCLAIMER: Branded Voices features paid content from our marketing partners. Articles are not created by Native News Online staff. The views and opinions expressed in the Branded Voices are those of the authors and do not necessarily reflect the official policy or position of Native News Online or its ownership. Any content provided by our bloggers or authors are of their opinion and are not intended to malign any religion, ethnic group, club, organization, company, individual or anyone or anything.