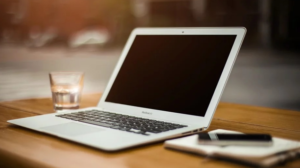 Details
For bloggers, keeping a consistent stream of content is how you connect with your readers and maintain a relationship with fans. However, travelling or going on vacation can put a firm brake on blogging activity. Luckily, there are numerous tips you can employ to ensure your blogging schedule remains up to speed.
Whether you have a blog discussing sport betting odds, is focused on influencing, or any other niche, you can blog as you travel. Check out these tips for keeping your blogging tight while you're away on vacation.
Using a Smartphone to Blog
Many of us take our smartphone for granted and forget what an amazing piece of technology it is. Handsets put a mini PC in our pockets, with all the features you need for productivity. Admittedly, a laptop is still your best friend for blogging because of its larger screen and physical keyboard. However, smartphones are excellent for taking notes and publishing shorter blog posts.
You will always have your smartphone with you. When inspiration arrives, simply whip out your smartphone and write your blog ideas. You could write a full post on your phone but sometimes it is better to jot down your ideas and then write them up on a laptop later.
Stick to a Schedule
When you're on vacation, there will be distractions everywhere. If you need to keep blogging, the best way to avoid distractions and make the most of free time is to have a work schedule. Most people will admit they are more productive when they limit distractions and plan their workday. So, set a time for your blogging and stick to it.
Avoid Distractions
As mentioned, distractions when travelling are plentiful, but there are also more familiar distractions you have to face. Sure, social media is an excellent place to promote your blog and reach out to fans.
However, when you are writing your posts services like Facebook and Twitter can be a major distraction. When you're working, shut off notifications for social media and messaging services and concentrate on your blog.
Stay Connected
Does that mean you should abandon social media entirely? No, and in fact, Facebook, Instagram, and other networks can help you in other ways. For example, there are times when you're on vacation that you simply won't be able to blog, or maybe won't even want to. If that happens to you, social media is an excellent way to stay connected with your readers. After all, writing a post on Facebook media or adding a photo to Instagram is much easier than spending time writing a blog.
Stay Safe
When blogging on vacation you will be working remotely, which will mean connecting to open Wi-Fi networks. Needless to say, cybercrime is a real risk. So, you need to make sure your devices are safe when connecting.
By using a VPN service, you can ensure you remain anonymous and secure online. Furthermore, a VPN will allow you to access websites and services that may be restricted in some countries.
DISCLAIMER: Branded Voices features paid content from our marketing partners. Articles are not created by Native News Online staff. The views and opinions expressed in the Branded Voices are those of the authors and do not necessarily reflect the official policy or position of Native News Online or its ownership. Any content provided by our bloggers or authors are of their opinion and are not intended to malign any religion, ethnic group, club, organization, company, individual or anyone or anything.