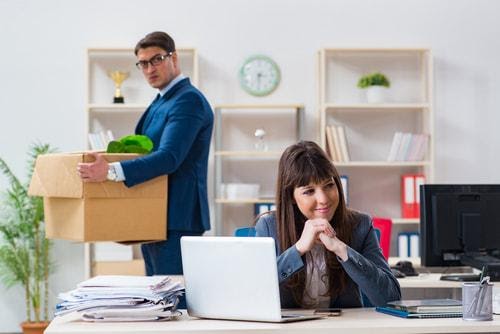 Details
There could be numerous numbers of reasons why you want to downsize your office space. Some of the main reasons behind it could be cutting down expenses or your move to a new location. Gone are the days when offices are filled with that bulky furniture which requires a lot of space. In modern times most of the offices operate remotely and therefore the need for much space in offices has been eliminated.
As per the records of the top rated Pricingvanlines.com national moving companies, more and more businesses are choosing work from home model, especially because of the pandemic. This has made downsizing more important than ever as it appears as the best way to cut short your operational expenses to a great extent.
If you are also thinking to downsize your office space but are not able to make a decision, you should consider evaluating the following points:
Do you have clients who come to your office for face to face meetings?
Can your employees need to come to the office to do the job or they can do it from anywhere?
How much of your office space is currently in use?
Ask these questions to yourself to decide whether downsizing your office space is a good option for you or not. If yes, you will have to know how you can make your downsizing project flawless and successful.
Effective tips to downsize your office!!!
Declutter
Before downsizing the office space, you must decide how much office space you will need to run the office smoothly. Depending upon the space, you will need to minimize the amount of assets you own. Moreover, after sooth office operation for many years, there will be a lot of unwanted stuff that must have got piled up in the dark corners of your office or storage. You will find a lot of items that even you are not aware of and are in your inventory. To reduce the size of the office space, first of all, you will have to de-clutter the unwanted items. Take inventory of all the items that are present in your office and then declutter all the unwanted ones.
2. Try to use more energy-efficient and smaller devices
Nowadays, sleek and slim designs are in trend. Modern computers and equipment are compact and come with smaller hardware. So, you can upgrade the electronic items because they are smaller in size as well as more user friendly. These smaller devices are also energy efficient therefore these can be used to save a lot of dollars on your utilities bill.
3. Get digital and go paperless
Making your office paperless should be on your priority lists. Most of the paperwork that has been done in the offices is outdated as well as unnecessary. Instead, you must try to go digital as much as possible. If you go paperless, the need for extra space to store lots of files can be eliminated. You can easily save the space of the cabinetry and use it for some more meaningful purposes.
4. Try to be more organized
If you stay organized with all the items present in your office, you will easily be able to save the office space. Learn to keep things organized rather than scattering them on the table and all around, this will help you to save space significantly.
5. Decrease the number of employees
If your office is at stake and that is why you want to downsize the office then decreasing the numbers of employees in your office is an ideal option. Though it is not a popular and preferable option sometimes it is the only way to cut down the office expenses.
6. Replace your office setup
Yes, decluttering is a great option to save office space but apart from that replacing your office set up by upgrading the furniture and other equipment is also a good option. Sell all the excess stuff including furniture present in your office to save up space. Choose sleek and slim designs of everything, this would not only save the space but make your office look modern.
7. You can also rent a storage unit
If there is lots of stuff present in your office that is not required currently but in the future you might need it, renting a storage unit for such office items is a great option. All the items that are not required frequently can be kept stored in a storage unit and you can easily access them anytime. The best thing about it is that you don't need to get rid or dispose of items and whenever there is a need to access these, you can easily access them and you don't need to keep these at your office.
8. Ask your employees to work remotely
If it is possible then ask your employees to work remotely. Even employees love to work from their homes because they feel more comfortable and nothing could be a better option than this to downsize the office space.
Bottom line
No matter what is the reason behind the decision that you want to downsize the office space, using the above-given money saving tips are always helpful in downsizing your office. Besides, let us not forget that lesser office space allows your employees to work more closely and it can also enhance the entire productivity.
DISCLAIMER: Branded Voices features paid content from our marketing partners. Articles are not created by Native News Online staff. The views and opinions expressed in the Branded Voices are those of the authors and do not necessarily reflect the official policy or position of Native News Online or its ownership. Any content provided by our bloggers or authors are of their opinion and are not intended to malign any religion, ethnic group, club, organization, company, individual or anyone or anything.