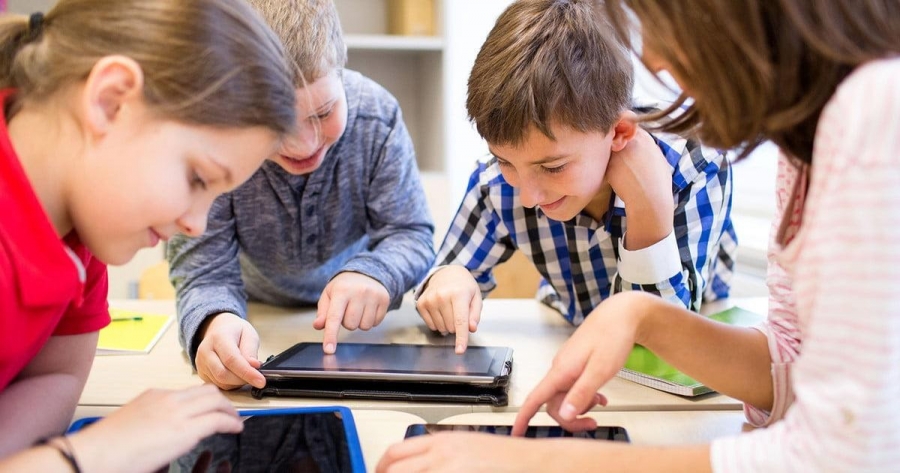 Details
Moving process; no matter cross country or out of state, is a process that brings a lot of changes in your life and leaves you with several matters that demand instant and thoughtful decision making. If you are facing a move, you must have already started feeling pressure on yourself as you start making progress with your moving timeline. And one of the biggest pressure points that you might be facing as a parent would be the search for the best school for your child.
Finding a perfect school for your child ahead of the move is not impossible, says the best national moving companies associated with Moving Feedback, a platform offering moving services and advice. The experts claim that several people moving from one state to another or cross country prefer visiting the schools in advance, check the building, meet the teachers and ensure the best school environment for their child. However, there might be some conditions that would make it impossible or prohibitive to make this trip happen.
So, does this mean that finding the best school for your child from a distance is impossible? Certainly not! Here is your guide to picking the right school for your child ahead the move:
Step 1: Prepare a list
First of all, have a clear idea of what you and your child are looking for in a school. Having certain must-haves in the search criteria makes your search easier as they help you narrow down your search. Besides, make sure you keep your child's abilities, interests, and learning style in mind while you compile a list of potential schools. It is a great idea to involve her current teachers in the search to get an idea as to what type of school will be the best for her.
Make sure you know what is best for her- a small school or a large one, a school with focus on sports or the one with a more structured learning environment.
Step 2: Sync your housing and school decisions:
There are two options to start your search for the best school. Either you can search for a housing option and then limit your school searching criteria to the location or you can search for a school first and then find a house. It is important to know that most public schools demand proof of residency for admission. Hence it is important that you find a house first and then apply to a school. If you are a parent, your search criteria for a house would definitely have a check for the schools in the vicinity. it is advisable to look for options that allow you to have limited distance between the house and the school. This will save you travelling time and at the same time ensure that your child has friends outside of the school as well.
Step 3: Know what other parents have to say:
If you want to know the honest review of a school, the best source of information is other parents. You must find a few parents whose children are already studying at school and try to make connections with them. Talking to the parents will help you get the best information about the school, and whether or not it is the best option for you. If you are finding it tough to find contact with such parents, better talk to your friends and family and you never know if one of them has a contact in the city that can help you with the required information.
Step 4: Visit the school website:
Thanks to the digital era, you can easily find out all the information you want about the school. From the courses offered to the past record and faculty information, highly accurate information about the school is available on the school's website. Besides the school's website, there are many other online sources that you can visit and find more information about the school. Some of the reliable sources include district and school websites, Google reviews, blogs and more.
Step 5: Contact the school
By now you will have a clear idea which school is right for your child. So, move forward and contact the school to know about the information process. You must ask a range of questions that would help you know that you have made the best choice.
Step 6: Have a second choice:
It is very important that you have a backup plan in case the first one did not work. You must keep a school name in the waiting list if in case the first one did not work.
Finding the best school for your child is important and at the same times a very complicated process. Hope this guide helps you in locating the best school. Now that you are done with the school finding task, move ahead with the moving process and hire the most credible moving company to help you with the move.
DISCLAIMER: Branded Voices features paid content from our marketing partners. Articles are not created by Native News Online staff. The views and opinions expressed in the Branded Voices are those of the authors and do not necessarily reflect the official policy or position of Native News Online or its ownership. Any content provided by our bloggers or authors are of their opinion and are not intended to malign any religion, ethnic group, club, organization, company, individual or anyone or anything.