Details
MacBook is one of the most professional-looking and dependable tech devices you can use. Show off your professional digital products through the MacBook mockup.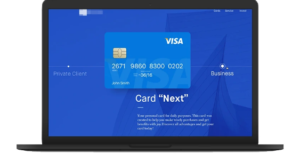 Published January 19, 2020
It is always quite hard to present digital products to an audience or client. Actual products are easy to sell because you can put them on display and people will be able to seriously scrutinize them and decide if they want them or not. Often times, with digital products, you have to present to prospective clients your plan first before the actual digital product can be created in order to ensure that there will be financial capital to support the production of the asset. You want the client to shell out money to produce your project and for this to be commercially distributed.
So when you have a professional digital product, how do you showcase them to prospective clients? A mockup is always a great way to do it. First of all, a mockup is the best way to showcase your project because it will look close to the real deal as possible. Secondly, it is quite easy to create a mockup especially with a lot of free mockup templates available online.
UX Planet is one of those websites that provide free downloadable mockups in PSD and Sketch. A recommended kind of PSD mockup when presenting professional digital products would be the MacBook mockup. The word professional is being attached to the digital product here to indicate projects that will be used by corporate professionals rather than personal digital products. This means that this article will not focus on digital products like games, e-books, movies, music, among others.
Why MacBook mockup is more professional
To be clear, a MacBook Pro mockup can be used on any digital product, but what we want to showcase here is why the MacBook is the perfect tool to demonstrate your projects in a professional setting. The MacBook is an extremely professional gadget. It has all the basic tools and more that will make professional work extremely convenient for people. What is even better about it is its portability. You can take it with you outside the office in case you feel like working outside. Or when you are freelancing, you can just work anywhere you want—a shared office, your home office or in the park if you want to. You may even work at a coffee shop if you want or do a working lunch if you have an urgent deadline.
So what is the point of painting that picture? Because that is exactly the narrative that you want to tell your audience when you are pitching your idea for a digital product using the MacBook mockup. The MacBook mockup will be your canvas for painting a story of your digital product rather than just blandly showing a photo of what your digital product will look like when it has been completed.
The MacBook is a great professional tool and that will work in your benefit when you have a mockup template that uses this Apple laptop as a masterpiece. Not only is the MacBook equipped with professional advantages, it also works seamlessly with other Apple devices. This means that you can work on the iMac when you are at your office desk and continue working on your project with the MacBook wherever you are inspired to continue working. Or if you don't have an iMac, you can use your iPhone as your intermediary for work. Every Apple device works seamlessly well with other Apple products.
There is also the case of Apple always trying to innovate and improve its last lineup of products. The latest MacBook was launched recently and while programs have improved, so did the screen of the MacBook. It is bigger and better and just extremely wonderful—what a great tool to do some professional tasks. Here is the latest review of the latest MacBook from Forbes.
Choosing the right MacBook mockup
Among the more important professional digital products are web designs. A website is very important among businesses and if you are designing one, you best be able to showcase it through a great presentation. Showcase your website design trough the MacBook Air mockup where your best web page design is the centerpiece.
For professional mockups that are easy to work with, you can check out Ramotion for some high-resolution templates. The downloadable templates are available in PSD file and Sketch file. Make sure you work with smart layers for a more efficient production. There may be hundreds of free MacBook mockups online but choosing the right one for your product is extremely important. The presentation doesn't only need to be attractive to clients, it also needs to be appropriate. There are right mockups for various products.
Mockups are supposed to make your professional life easier, but it doesn't mean that you no longer have to think about it. iMac mockups, in lieu of MacBook mockups, are also extremely professional. If your digital product is a software, the iMac or MacBook will do it justice either way. Since a software is already quite complex, clay or flat design might do well to showcase your project. Both are minimalist types and would not employ special effects that could draw attention away from the product.
For other design projects like branding or digital creativity tools, the devices mockup can perfectly showcase your designs in various sizes and forms. The devices mockup showcases almost all Apple products: iMac, MacBook, iPad and iPhone. Some will even throw in the Apple Watch. This is a great way to demonstrate that your design is flexible enough to look good in all devices and in whatever size. The best thing about this kind of mockup is that it doesn't just showcase the different sizes of the design, it actually shows off you design on different kinds of devices—there is a desktop, a laptop, a tablet and the smartphone. It is an all-in-one kind of prototype to show off your professional digital product.
DISCLAIMER: Branded Voices features paid content from our marketing partners. Articles are not created by Native News Online staff. The views and opinions expressed in the Branded Voices are those of the authors and do not necessarily reflect the official policy or position of Native News Online or its ownership. Any content provided by our bloggers or authors are of their opinion and are not intended to malign any religion, ethnic group, club, organization, company, individual or anyone or anything.