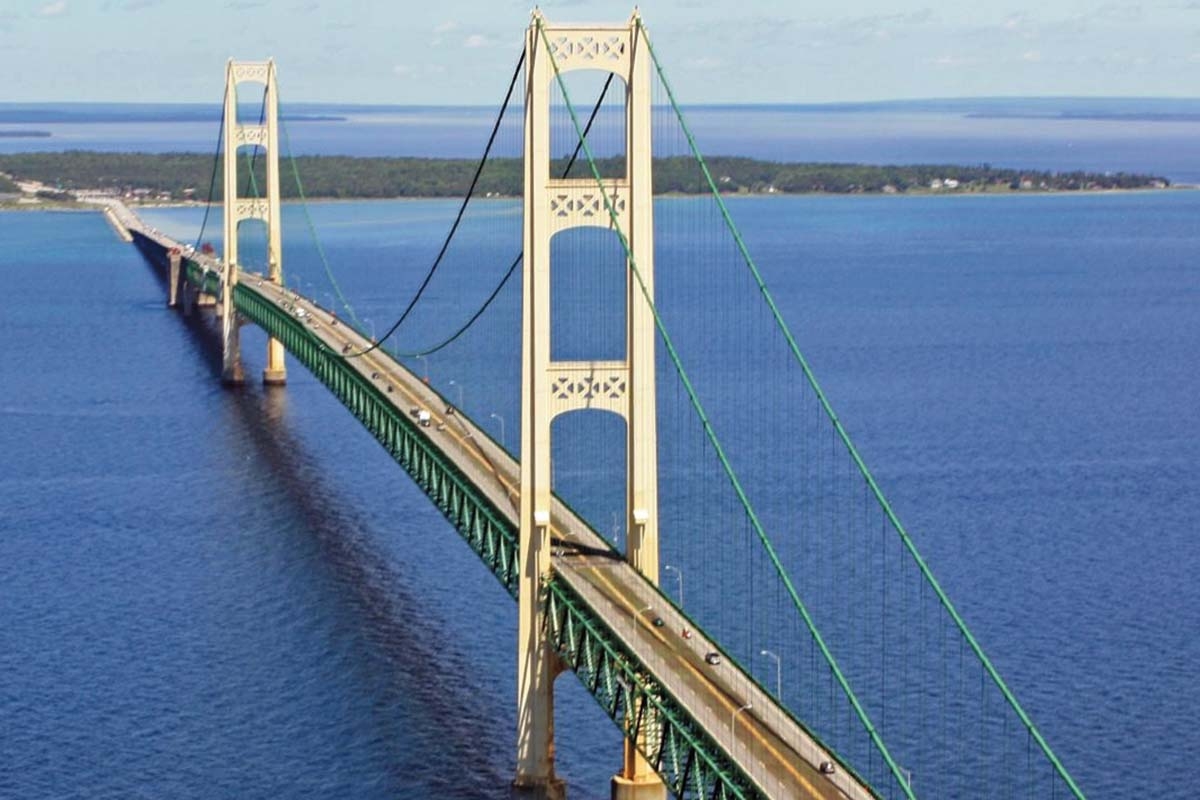 Details

By

Native News Online Staff
The Chippewa Ottawa Resource Alliance involving five federally recognized tribes in Michigan is leveraging historical treaty rights to call for the shutdown of a controversial oil pipeline.
They say any oil spill along the length of Enbridge Inc.'s Line 5 pipeline could threaten to harm their rights to hunt and fish in the area included under the 1836 Treaty of Washington, which allows them property rights across parts of Michigan's Lower Peninsula and the eastern half of the Upper Peninsula.
While much of the controversy regarding Line 5 has centered on the Straits of Mackinac, which separates Lakes Michigan and Huron, the alliance says a spill anywhere in the treaty area could harm the rights of the five tribes, according to a report in regional business publication MiBiz. The Straits is also a foundational cultural site that holds significance to Anishinaabe people, a fact that is "kind of ignored by the general public," Whitney Gravelle, tribal attorney for the Brimley-based Bay Mills Indian Community, told MiBiz.
"A lot of Anishinaabe language is tied to the Straits of Mackinac," Gravelle said in the report. "Not only are we protecting our treaty rights and economy, we're also fundamentally trying to protect the core of our culture and who we are as a people."
The Chippewa Ottawa Resource Alliance includes Bay Mills Indian Community, Grand Traverse Band of Ottawa and Chippewa Indians, Little River Band of Ottawa Indians, Little Traverse Bay Bands of Odawa Indians and the Sault Ste. Marie Tribe of Chippewa Indians.
The tribes in the alliance asked the Army Corps of Engineers this month to hold a public hearing on a proposal to bury the existing pipeline in a tunnel under the Straits, a project they say also presents a risk to their treaty rights.
"The pipeline itself and any future tunnel project still present risk to the natural resources in the Straits," Gravelle said in the report. "Though the focus has been on the Straits of Mackinac … we feel Enbridge is specifically painting this picture of just a couple miles of pipeline. But if there was a rupture anywhere along the pipeline, it would threaten and diminish those treaty rights of the five tribes."
More Stories Like This
Former Tlingit & Haida Chief Justice Appointed to National Commission on Missing and Murdered Indigenous People
Oklahoma Governor Kevin Stitt Vetoes Bill Enhancing Public Safety in Oklahoma
Duwamish Tribe Prepares to Sue Federal Government to Secure Tribal Sovereignty
Testimony Requested From Indian Boarding School Survivors and their Descendants
Maine Tribes Secure Legislative Wins—but not Sovereignty