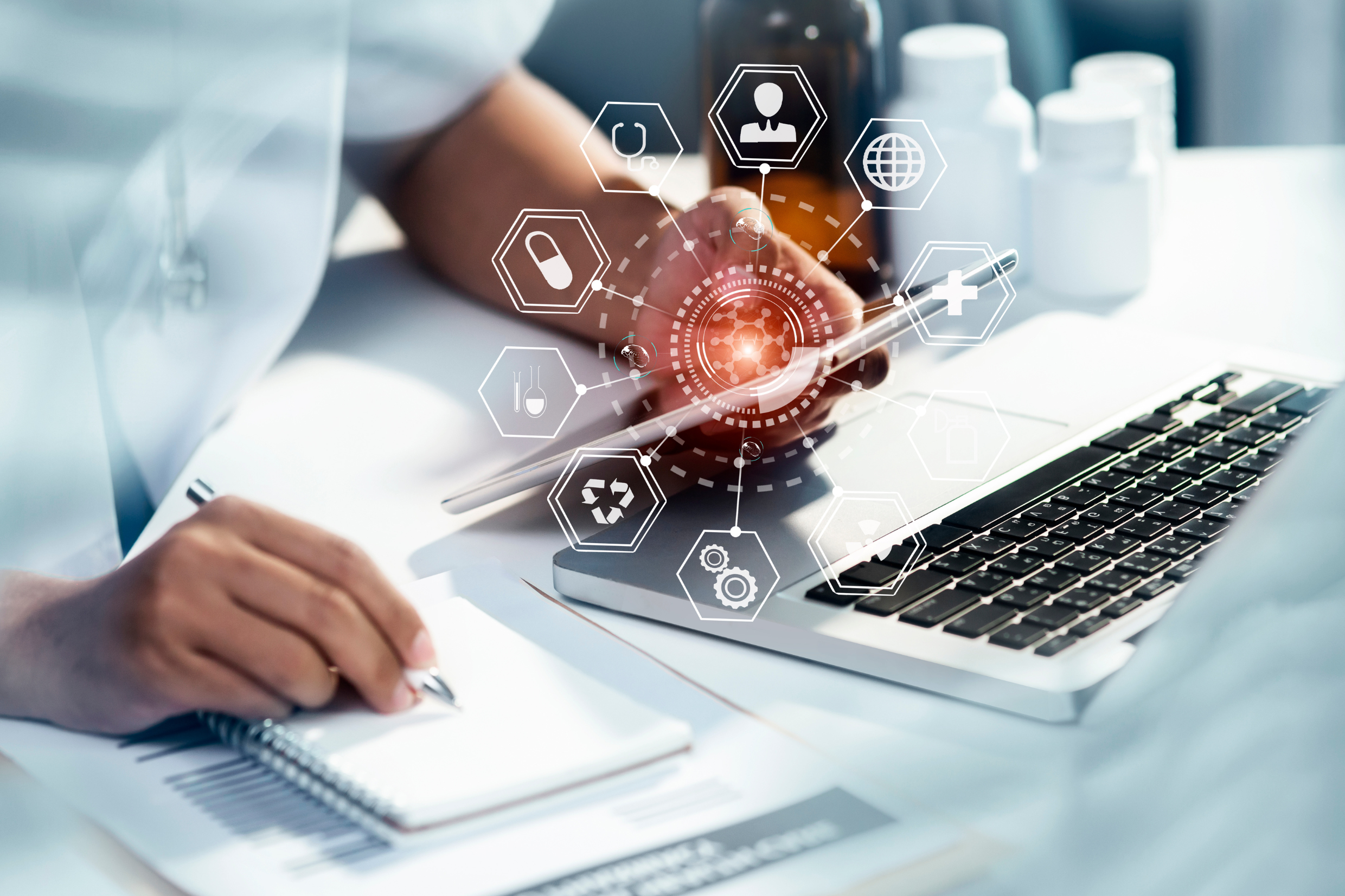 Details

By

Stacy Thacker
The University of Minnesota Medical School in Duluth received a $750,000 funding injection to launch a new program dedicated to recruiting and supporting Native American medical students in the Upper Midwest.
The funds from the Genentech Innovation Fund will help create and support operations of the Gateways to Medicine and Research Master of Science degree program, which will begin in the Fall of 2023.
The Genentech Innovation Fund was created in 2019 with the goal of awarding creative solutions to improve equity in healthcare.
Dr. Benjamin Clarke, Ph.D., a professor at the medical school and a member of the Grand Portage Band of Minnesota Chippewa Tribe, said the Gateways program has been three years in the making. He participated in a steering committee headed by Dr. Pedro Fernandez-Funez.
"If they're not ready to enter into doctoral programs or medical school right away, this program helps to prepare them," Clarke said of incoming students. "It's kind of a stepping stone."
Never miss Indian Country's biggest stories and breaking news. Sign up to get our reporting sent straight to your inbox every weekday morning.
When reaching out to Native American communities, the number of students interested in medical school is pretty small, and it gets even smaller when you ask if the students have done any preparatory work for medical school, Clarke said.
With the help of the Gateways program, Native students not only get experience, but also receive scholarships to cover the full tuition, as well as cultural and learning support.
The Gateways program offers two tracks: a one-year track for medical students interested in health professions and a two-year track for students interested in biomedical sciences.
"We try to make sure they cover a lot of the topics they'd see in the first and second year of medical school," Clarke said. "So that if they were to get into medical school, they're academically prepared.
The school also wants to help students build their social credentials and give them a chance to get experience in social service work and community service work, Clarke added.
"The Gateways program will provide them with these opportunities to shadow physicians and get into the clinic to do some volunteer work," Clarke said."Also, they have a chance to build a network with other Native students so that they can have a community, a comfort zone, which is actually very important."
On the biomedical sciences side, the program would be focused on research and geared toward students working on their Ph.D. The goal is to have the students trained with the skills to study specific health problems that may occur in Native American communities.
Clarke sees the new master's program as a path to getting more Native American representation in hospitals, clinics, labs and medical schools.
"There are so few Native physicians out there in the clinics and if somebody reports into the clinic with some sort of health issue, it would be nice to drop as many of the cultural barriers as possible," he said. "If you come in and you see a familiar face, sometimes that makes things a little better, and often they'll be able to understand the situation the person may emerge from."
Which is why Native American representation is important in the classroom as well, not just in the student section but at the professor podium, Clarke said, adding that the program has the potential to be a channel for future faculty.
"You want to be able to project a Native perspective to all of the medical students because even the non-Native physician will be interacting with Native patients, and they need to know how to communicate with them," he said. "They need to know what are the cultural issues and what might be the challenges that a person might face."
The Duluth campus has been training physicians for 50 years with a goal to serve rural populations, both Native American and non-Native. Although the campus ranks second in the nation for graduating Native American physicians, many aren't from Minnesota, and the Gateway program aims to change that.
Dr. Pedro Fernandez-Funez, an Associate Professor in the Department of Biomedical Sciences and the Director of the Gateways program, said there is a demand for educational training in rural and Native areas.
"Students will have certain experiences, whether it's been in rural or being in Native communities, these are the students that end up going home when they graduate and serving those communities," Fernandez-Funez said. "It's not only giving opportunities to students, but it's actually serving the communities when we train students coming from these certain areas."
Fernandez-Funez came to Duluth about seven years ago and recognized the need for a training program geared toward supporting those very students. He was encouraged by the administration to explore the idea and quickly had the support of the faculty as well.
"Genentech came through with a big award and that actually pushed forward the whole process because if people from outside believe in us, we need to make this a reality," he said.
In a year or two, he hopes to share the success stories of students who participated in the program and transitioned to medical school.
"There has been a lot of support, not only from our school but other members of the community," Fernandez-Funez said. "We're collaborating with one of the hospitals, we're starting to collaborate with other regional schools to make sure that students know we're here when they are ready to transition to med school and I think everyone has been very welcoming and very embracing of what we're trying to do."
More Stories Like This
IHS Awards $1.5 Million to Address Alzheimer's Disease 
Statement from IHS Director Roselyn Tso on the Availability of Updated COVID-19 Vaccines
Promote Hope for the Future: Addressing Suicide in Indigenous Youth
Ovarian Cancer Affects 20,000 Women a Year. Here's What You Need to Know.
Early Detection is Key to Prostate Cancer Survival
The Native News Health Desk is made possible by a generous grant from the National Institute for Health Care Management Foundation as well as sponsorship support from the American Dental Association. This grant funding and sponsorship support have no effect on editorial consideration in Native News Online.