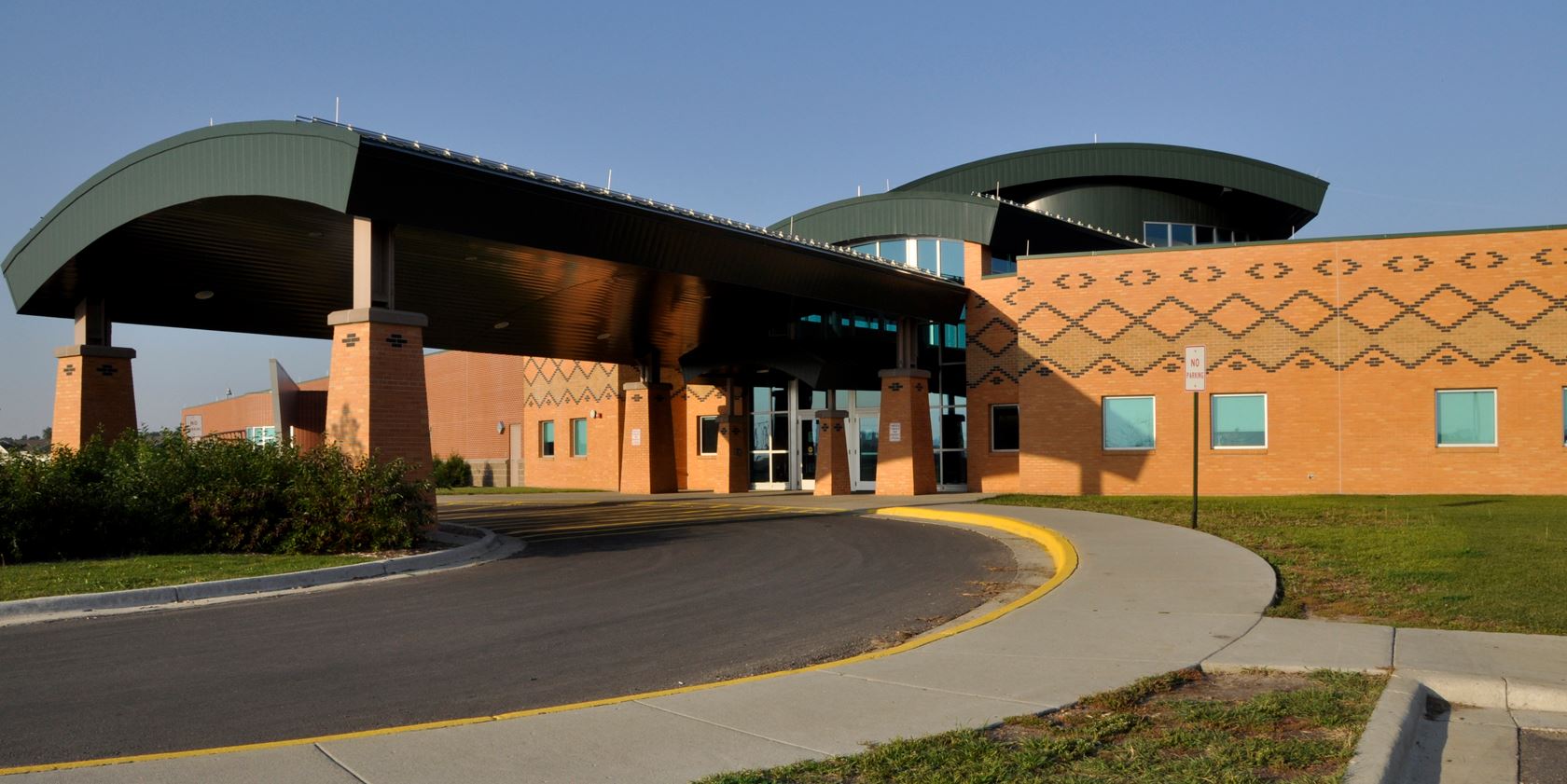 Details

By

Jenna Kunze
SISSETON, S.D. — A former Indian Health Service (IHS) doctor who worked at a clinic on the Lake Traverse Reservation until last week is being extradited to California to face four criminal charges from October 2017 of lewd acts with a minor.
The doctor, Cesar Bartell, 47, was hired as an optometrist at the Woodrow Wilson Keeble Memorial Health Care Center in Sisseton, South Dakota, in April 2019. The IHS facility serves citizens of the Sisseton-Wahpeton Oyate tribe as well as other eligible American Indians. In a background check, Bartell did not have a restricted or revoked medical license in either South Dakota or California, an IHS spokesperson told Native News Online.
Never miss Indian Country's biggest stories and breaking news. Sign up to get our reporting sent straight to your inbox every weekday morning.
On Dec. 27, 2022, Bartell was pulled over by South Dakota highway patrol in a routine traffic stop, Roberts County Sheriff Tyler Appel told Native News Online. Although no citation was filed from the stop, highway patrol ran Bartell's plates and discovered an extraditable warrant out for his arrest in California, Appel said.
Bartell, whose name is spelled Bartel in the extradition order for reasons that are unclear, was booked into Roberts County Jail on Dec. 27. He remained there as of Jan. 12 while he awaits transfer to California to face charges, Appel said.
IHS became aware of Dr. Bartell's arrest on Dec. 28, according to the agency. Upon learning this information, IHS reported it to the South Dakota and California licensure boards, as well as the HHS Office of the Inspector General.
On Jan. 5, Bartell appeared in Roberts County court solely on the issue of extradition, Roberts County State Attorney Dylan Kirchmeier told Native News Online. Bartell signed a waiver of extradition where he "...freely and voluntarily agree[d] to go to the state of California accompanied by a peace officer thereof, for the purpose of answering criminal charges there pending against me," according to court documents obtained by Native News Online.
Court documents show that, in addition to four felony charges of lewd acts with a child under 14 years old from 2017, an additional complaint was filed against Bartell in California court in December 2021.
Bartell's attorney did not respond to requests for comment.
"These serious criminal charges brought against a physician who worked at an IHS facility in South Dakota are deeply troubling," an IHS spokesperson said in a statement. "We are dedicated to the safety and wellbeing of all children under our care."
According to the IHS, Bartell underwent the agency's full investigation process, including a criminal background check, as part of his hiring process in 2019. He was credentialed and privileged in April 2019 and re-credentialed in April 2021.
All incoming IHS providers go through an investigation process, according to the IHS, including inquiries with the individual's references; a review of the individual's places of employment and education; an FBI fingerprint check; and inquiries to state and tribal law enforcement agencies for the previous five years of residence. Employees who have regular contact with or control over Indian children are also subject to a background investigation and determination of eligibility for employment with IHS.
Bartell's alleged crimes against children contribute to the grim history of the IHS employing pedophile doctors. In 2020, Stanley Patrick Weber, a former doctor who worked on reservations in South Dakota and Montana, was convicted of sexually abusing boys for decades, and sentenced to five consecutive life sentences.
As a result of the Weber scandal, IHS commissioned an independent review of its handling of allegations of sexual abuse. The report, published in January 2020, found that IHS management "willfully ignored or actively suppressed any efforts to address the dangers themselves." In a case study of Weber, the report also noted that "Reporting physician misconduct was neither prioritized nor encouraged by a management structure more dedicated to ignoring problems than correcting them."
Bartell's employment at Woodrow Wilson Keeble Memorial Health Care Center ended on Jan. 4, the IHS confirmed — the day before he appeared in court.
EDITOR'S NOTE: This story has been updated with a statement from the IHS and additional information about its protocols for hiring, background checks and reporting.
More Stories Like This
IHS Touts Reimbursement Agreement for Native Veterans
Zuni Youth Enrichment Project Receives $20,000 Grant from Blue Cross and Blue Shield of New Mexico
Urban Native Elders Health and Social Needs Are Not Being Met, New Survey Finds
International Day of Persons with Disabilities
Dr. David Wilson (Navajo) Appointed Chair of the School's Department of Indigenous Health at the University of North Dakota
The Native News Health Desk is made possible by a generous grant from the National Institute for Health Care Management Foundation as well as sponsorship support from the American Dental Association. This grant funding and sponsorship support have no effect on editorial consideration in Native News Online.