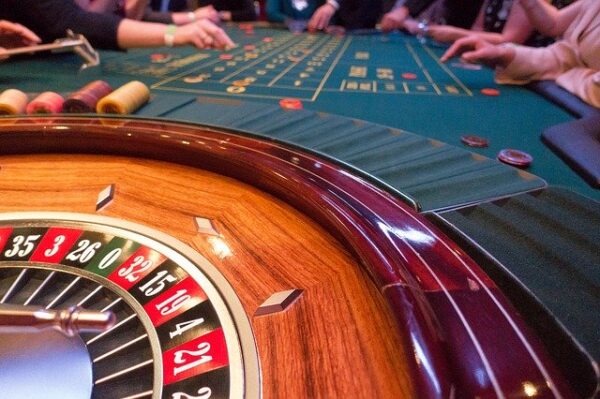 Details
It's been on the way for quite some time now, but the relaxation of online betting regulations here in the US has finally arrived. Several states, such as New Jersey, Pennsylvania, Rhode Island, and, of course, Las Vegas among others have allowed online casino providers to start operating.
So what does this mean for the live casino industry? Is it curtains for the bricks and mortar casinos that employ so many people throughout the US? No, nothing quite so dramatic as that. But before we talk about the effects, let's take a look at the meteoric rise of this multi-billion-dollar industry.
Casinos go digital
Casinos have been around for hundreds of years in some shape or form and, once the internet was born, it was only a matter of time before gambling went digital. Sure enough, by 1996, people with access to the internet (there were surprisingly few) could enjoy a few games of blackjack, roulette, or even poker at the world's first online casino. It was extremely basic and very slow but even so casino lovers were hooked.
Fast forward 14 years and we're now spoiled for choice, with hundreds of online casino startups looking to take a slice of the online gaming pie, with the larger platforms dominating the online landscape.
One of those larger platforms and a major player in the online industry is 888casino. It's a hugely popular online casino that has been at the forefront of industry developments in recent years. Players who register with the platform can play everything from slots to roulette, and poker to blackjack. The convenience of being able to play these games (for relatively small stakes) in the comfort of your own home has made it hugely popular with casino lovers.
Mobile gaming changing the landscape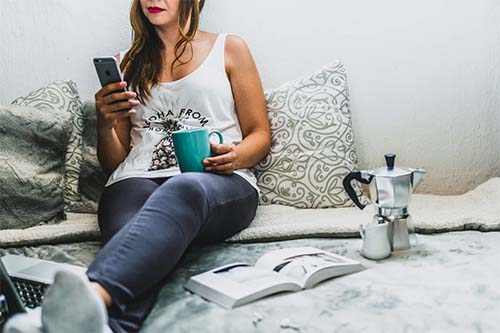 Did you know that as of 2019, there are 2.2 billion mobile gamers in the world. That's a staggering statistic, but what's even more impressive is the fact that 56% of those mobile gamers play at least 10 hours a week.
The rise of mobile gaming has had a hugely positive impact on the global online casino industry, with the entire online gambling market worth an estimated $53 billion in 2019. Experts predict that this figure will grow to $95 billion by the end of 2025, with mobile gaming playing a significant role in this exponential growth.
So let's get back to those major players we spoke of earlier. The leaders in the industry made their moves into the mobile gaming market quite some time ago, and have now perfected their apps and software to work on practically any device. While players in other markets, such as the UK and some areas of Europe, helped the platforms through their initial mobile teething problems, players in the US will have no such worries. As we have seen in the likes of New Jersey and Pennsylvania, online casino providers are ready to roll out their apps with little or no trouble for new players.
The casino market opens up to a new type of player
The ease with which new players can get involved, combined with the convenience we spoke of earlier, has attracted new players from all walks of life. As regulations change and online casino games become more accessible to the public, we're starting to see a shift in attitudes towards casinos and gambling in general.
Previously, playing games like blackjack or roulette required a visit to a live casino. And in some cases this meant a trip out of state. For many people this was simply too much trouble yet, the truth is, the casino industry still thrived. Now, with the advent of online casinos and mobile gaming, having a spin on the slots is incredibly easy and cheap.
The result is that online casinos have, in fact, opened up the industry to a new breed of player. We're talking about the casual player who perhaps wants to spend a few dollars at a time and doesn't necessarily want to enter a casino environment. We're also talking about people who have limited mobility, single parents, elderly folks, or those with medical conditions. In other words, anyone who may have had difficulty getting out of the house to visit a live casino. These are the people who online casinos attract, and the live casino industry should be thankful for it.
Online casinos can work in tandem with live casinos
In the US and Canada, there are currently 283.1 million mobile phone users. And of that figure, 210.9 million play games regularly. Of course, not every one of those gamers will play casino games, but it is still a significant figure that online casino providers can target with their marketing. We can also assume that a large percentage of the adult demographic in this figure are not your regular casino-goers. If providers can interest them in a game, who knows where that could lead them in the future.
The very fact that the online industry has thrown the gates wide open should be a reason for celebration in the bricks and mortar industry. With so many new players now exposed to the games they normally only associate with Vegas, live casinos will no doubt reap the long-term benefits. From gambling vacations to casual players taking a trip to the local casino to see what the live game is all about, the online industry will certainly have a positive impact on the market in general.
And that is why there is no major cause for concern. Mobile gamers and those who play at live casinos are two distinct groups of people. Yes, there will be a crossover from one demographic to the other, but this should be seen for what it is — a positive will benefit both markets in the long run.
DISCLAIMER: Branded Voices features paid content from our marketing partners. Articles are not created by Native News Online staff. The views and opinions expressed in the Branded Voices are those of the authors and do not necessarily reflect the official policy or position of Native News Online or its ownership. Any content provided by our bloggers or authors are of their opinion and are not intended to malign any religion, ethnic group, club, organization, company, individual or anyone or anything.