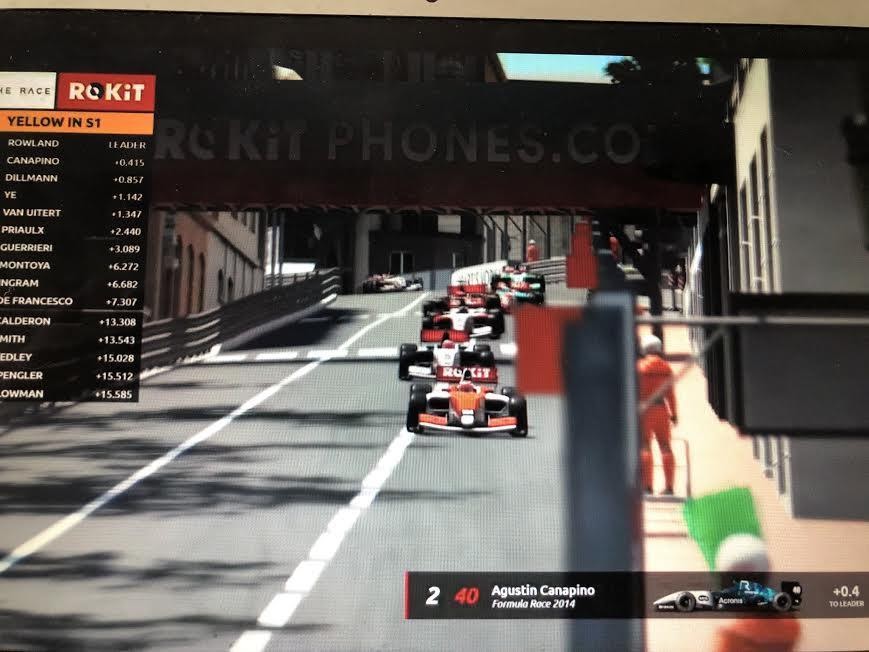 Details
When the COVID-19 pandemic began shutting down almost all of the world's sporting events in mid-March, the race was on to find ways to replace what for many was an important entertainment staple during the down times of their busy lives.
Suddenly, though, thanks to the coronavirus, busy was on hold and down time was abundant. However, the typical ways of filling up that down time were also down for the count.
Fortunately for fans of auto racing, The Race was on top of things. Like old-school Formula One drivers at the beginning of an event, the-race.com, an auto-racing website that is rapidly burgeoning in popularity around the globe, scrambled in search of solutions and quickly jumped into a leading role in terms of creating new and unique methods to entertain their audience.
One of those solutions was found via eSports. The players at The Race took what they knew and what they had at their disposal - auto racing and connections with the movers and shakers inside that industry - and married actual race car drivers to the world of eSports, with stunningly spectacular results.
Virtual Sports A Big Part Of eSports
While many outsiders viewing the realm of eSports opportunities likely focus more attention on game play through such popular entities as Counter-Strike: Global Offensive (CS:GO), League of Legends (LoL), World of Warcraft, Dota 2 and Fortnite, the fact of the matter is that in the world of eSports, virtual sports also play a significant role.
Players can play sims of popular North American sports including football (Madden), basketball (NBA 2K), baseball (MLB The Show), soccer (FIFA) and hockey (NHL 20). There are also popular eSports virtual sports brands covering tennis, golf, horse racing, motorcycle racing and of course, auto racing.
Whether you're a fan of NASCAR, or the open-wheel style of racing witnessed in IndyCar and Formula One, there's a virtual sports game featuring your favorite way to go fast around a racetrack.
Bringing The Best Together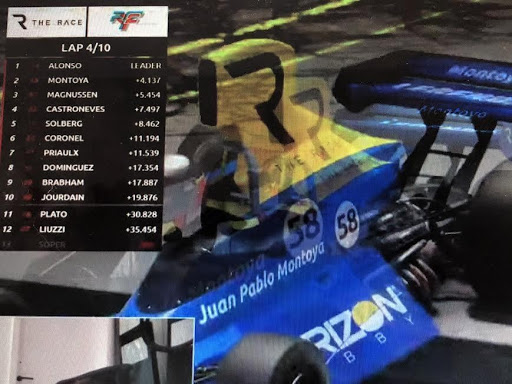 Juan Pablo Montoya competed in The Race All-Star eSports Series.
Barely a month into the launch of their website, the brains behind Engine Media website The Race put on their thinking caps and quickly came up with their winning formula. With no real racing to talk about or broadcast, why not create their own circuit?
That's how The Race All-Star Series was born.
"Not only did we report on the news, we also created it with the launch of The Race All-Star Series powered by ROKiT Phones and the Legends Trophy," The Race's Head of Motorsport Andrew van de Burgt said in a statement.
The list of driving legends who got involved with this eSports racing project read like a who's-who of racing royalty.
"We had some of the biggest names of the sport competing in our events, including World Champions Fernando Alonso, Emerson Fittipaldi, Mario Andretti, Jenson Button, and Sebastian Vettel," van de Burgt said.
Helio Castroneves, Juan Pablo Montoya and Geoff Brabham were among others who got behind the wheel of a virtual race car and participated. Tracks they raced their eSports cars around included Monaco, Le Mans and the Indianapolis Motor Speedway.
"Fans would read about it on The-Race.com, watch all the action on our YouTube Channel and keep up to date with the latest on our social media platforms," van de Burgt said.
The series generated 26 million impressions for The Race on YouTube and was shown to millions worldwide on TV on ESPN and Eurosport, among 71 international networks showcasing the series with a weekly highlight program, reaching a potential audience of 610 million homes.
Engaging The Masses
Engine Media's Torque Esports continues to gain great benefit from its eSports racing endeavors. Last weekend, Torque and its racing simulator brand Allinsports tasted victory in the iRacing Spa 24 Hour eSports event with an all-star team of sim racers and real-world stars, including Alonso, Ferrari Formula 1 legend Rubens Barrichello and Indy 500 winner Tony Kanaan.
But it isn't only the greats of the game who've been able to get into eSports racing through this concept. Young drivers looking to follow in the footsteps of the likes Alonso, Barrichello and Kanaan also were given their chance to shine. Torque Esports and its gaming tournament and broadcast platform UMG last weekend completed the eight-round Skip Barber eRace Series in conjunction with one of the world's most prestigious racing teachers, the Skip Barber Racing School.
They Have Engagement
The numbers tell the story of how this pivot to eSports surged The Race into a role as a leading motorsports media power.
Coupled with their recently-acquired WTFI YouTube channel, the company's two racing entities 800,000 YouTube subscribers have combined to record more than 526 million impressions in 2020. They've watched a total of more than 3.57 million hours of content. That's equal to 407 years of motorsport action.
More than 178,000 subscribers have been added to The Race and WTF1 YouTube channels in 2020 – enjoying both real-world motorsports content and a heavy focus on the fast-emerging genre of eSports racing. More than 60 percent of WTF1 fans are under the age of 35.
These totals indicate the value of eSports in terms of driving a younger audience to engage with traditional sporting ventures.
"Our demographic numbers for under 35s for WTF1 are massively unique for the world of motorsport," Torque Esports CEO Darren Cox said. "Between that focus for WTF1 and The Race elevating esports racing as a key motorsport genre, we're working hard on bringing new fans into the sport."
DISCLAIMER: Branded Voices features paid content from our marketing partners. Articles are not created by Native News Online staff. The views and opinions expressed in the Branded Voices are those of the authors and do not necessarily reflect the official policy or position of Native News Online or its ownership. Any content provided by our bloggers or authors are of their opinion and are not intended to malign any religion, ethnic group, club, organization, company, individual or anyone or anything.