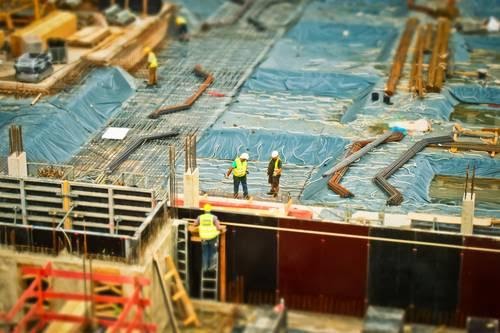 Details
Most businesses require some safety rules and practices which workers need to follow. Especially the production facilities and construction sites require proper work uniforms and gear to avoid any fatal injuries and accidents. Moreover, most local states have laws to make sure the companies follow all the precautionary safety measures so that the workers remain safe.
Similarly, the construction workers put themselves in danger daily to carry out their regular tasks. They carry heavy loads to unbelievable heights, deal with hazardous material, and work with massive machinery pieces. Anyone on a construction site needs to be alert as a slight negligence can lead to severe consequences like slips, falls, and exposure to dangerous chemicals. Every year severe injuries and deaths occur on construction stations, which one can avoid by following safety rules.
Following are the essential safety rules for the construction workers:
1. Use the Right Equipment
Employees need equipment to carry through their tasks, and appropriate apparatus helps make their jobs easy. Managers need to ensure that workers have access to the correct material and are aware of their usage. Incorrect use of machinery and tools is a leading cause of accidents on construction stations. Today, smart equipment is available, demanding less effort and is less time-consuming, owing to advancements in technology. If you live in Australia, then you should visit Krugerpower.com.au as they have maintained a reputation for providing high-quality latest equipment for construction sites. You can easily select the most suitable equipment for your construction site.
2. Wear Personal Protective Gear
Personal Protection Equipment for construction workers, includes protective eyewear, hard hats, earplugs, safety gloves, work boots, and loose clothing. A project manager should make it a rule that construction workers cannot enter a construction station without putting PPE on. Harnesses keep them from falling, hard hats act as a shield against falling objects, and safety glasses keep their eyes safe from the soil, debris, and other harmful rays when workers indulge in welding.
3. Smooth Flow Of Communication
Communication is an essential factor in any business, but in the dangerous profession of construction, a steady flow of communication is necessary. Employees should make use of technology to send messages back and forth. Construction sites are highly structured ventures, which consists of moving objects and heavy equipment. It is necessary to let people on site know when an important task is underway so that they show vigilance in their movements.
4. Report Faults
Defects in equipment, mechanical breakdown, or other issues are a common occurrence at a construction station. As a construction worker, you should not consider any fault insignificant and must report it to the supervisor, as a minor issue on sites that have the potential of causing severe injuries. Management does not visit the site daily and may not know the problems, but construction workers spend an extensive amount of time there and know it inside and out. It is highly unlikely that errors and defects miss workers' keen and observant eyes. Whenever workers come across a fault, their first step should be to make management and other workers aware of these issues.
5. Safety Training
The general idea is that anyone can work at a construction site. It does not require high educational qualifications. Project managers should ensure that the workers have undergone the training, know the potential risks, and have training in emergency management skills.
6. Display Signage
Workers should put signs of precautions at an appropriate eye level so that people can read and be cautious. Experts advise that signage should be in fluorescent colors so that it is visible even in the dark.
7. Unsafe Areas
More often than not, they divide the construction site into different sections and designate a no-go area. Employees should be mindful and not put themselves and others at risk by ignoring guidelines and working in the danger zone. Workers should understand that their negligence can be a reason for an accident and financial loss.
8. Environmental Factors
Constructing a building requires chemicals and compounds, which are unhealthy for consumption, and continue exposure may cause life-threatening diseases in workers. Supervisors should try to minimize the disclosure, and if there is a substitute, they should avail it. Moreover, they should have clear guidelines about what to do if any unfortunate incident, including natural disasters, occurs.
9. Safety Assessment
Construction managers should prepare a Safe Work method Assessment before taking the project to the site. An SWMS should cover risks, potential safety issues, and have the framework of the scope of work. When workers read the SWMS, they know beforehand what to expect and come prepared to the site.
10. First Aid
Precautionary measures ensure that the work goes smoothly and reduces the chance of accidents. Still, construction workers must have access to the first aid kit and know how to use it. Accidents may occur, and prompt medical treatment diminishes the intensity of the wound.
Conclusion
The construction sector is a thriving industry and employs thousands of people. On the other hand, it is also dangerous lines of work, and accidents on sites happen frequently. Construction managers' ultimate goal is to avoid an incident on the site, and for this, they need to make sure that construction workers are following the safety protocols. Above mentioned precautionary measures are necessary, as they minimize the chances of accidents drastically.
DISCLAIMER: Branded Voices features paid content from our marketing partners. Articles are not created by Native News Online staff. The views and opinions expressed in the Branded Voices are those of the authors and do not necessarily reflect the official policy or position of Native News Online or its ownership. Any content provided by our bloggers or authors are of their opinion and are not intended to malign any religion, ethnic group, club, organization, company, individual or anyone or anything.