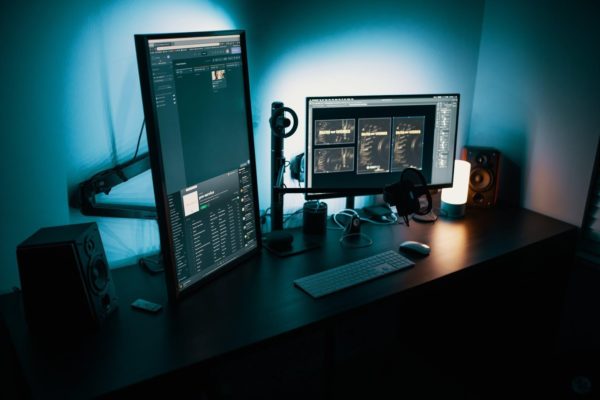 Details
While most guides will tell you that software updates should be installed as soon as they are available, those who have a passion for tech know that this is not always the case. Just like game developers sometimes churn out a half-finished game, so, too, can software developers release a half-baked software update.
While this may not sound like such a big problem, installing a bad update could cause some of your system's features to malfunction, which is even worse if a certain feature is essential to your livelihood. Sometimes, bad software updates could even brick your device depending on the severity of the errors in the update. So, now that the new MacOS update has been recently released, it's once again time to deliberate whether you should upgrade to the new software or not. These are a few things you need to know about MacOS Catalina.
64-Bit Critical App Development
MacOS Catalina is making a shift towards exclusively supporting 64-bit apps. This means that you can no longer install 32-bit apps on a Mac running MacOS Catalina. This means that if you depend heavily on a 32-bit app, it's best to contact the app developer to determine if they'll be rolling out a 64-bit version of the app. You can choose to wait until the 64-bit version is released, but if the developer doesn't have any plans of creating a 64-bit version, then you might want to refrain from upgrading.
Bugs And Errors
As with any update, Catalina may not be completely error-free. While most users have reported that the new software runs fine on their device, there are some bugs like Wi-Fi connectivity difficulties, network sharing problems, app errors, etc. If these bugs would hinder your work, you might want to delay upgrading to Catalina until a newer version irons these bugs out.
Catalina Features
You also have to consider whether or not you need the new features included in the Catalina update. Some notable features are: improved continuity, Sidecar, Apple watch integration, improved security, and many others. You can also consider that the new update will bring performance improvements, but there are ways, such as uninstalling apps, to improve your device performance on older software. If your work depends on these features, then upgrading might be a much better option for you. On the other hand, if these features won't have much of an impact on your productivity, then by all means, skip this update.
Dual Booting
If you want to experience the update before passing judgment, you might also want to consider dual booting. This allows you to install the update AND retain your primary MacOS installation. You can then test the new OS and make a better decision on whether the new update would benefit you. If you're unsatisfied, you can always downgrade from MacOS Catalina to Mojave safely.
Software updates will almost always bring new things to your device. These changes can be good or bad, or even parts of both. Remember that you are making changes to the core files of your device and a bad software update might not only hinder your performance, but it could also brick your device. There's no harm in erring on the side of caution, especially when you have an expensive device on the line. So, weigh your options and determine the best course of action for you.
DISCLAIMER: Branded Voices features paid content from our marketing partners. Articles are not created by Native News Online staff. The views and opinions expressed in the Branded Voices are those of the authors and do not necessarily reflect the official policy or position of Native News Online or its ownership. Any content provided by our bloggers or authors are of their opinion and are not intended to malign any religion, ethnic group, club, organization, company, individual or anyone or anything.