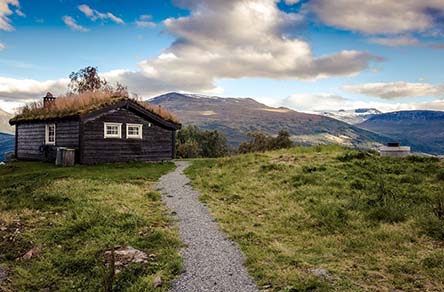 Details
Working abroad can add value to your resume and enrich your professional career, but it can be a long process too because of many issues. Any job-seeker who has ever entertained the idea of working in another country eventually arrives at common roadblocks on the way to their dream: where to go, what job to seek, and how to secure a visa? If you can answer any of those questions, your task gets easier. If you have decided on a country, you can start learning the language and sending out your resume. If your particular skills are in high demand in Asia or Africa or Europe, you will find a job overseas more easily. If you already have a visa or work permit, it means that you have a country and a job to apply for.
Let's take a closer look at each issue and go over what you can do to help solve it.
What Exactly Do You Want?
Before you even probe into how to find a job in another country, you need to take stock of what you actually have to offer to a different country work-wise. For people of any profession and any experience (even those who have no working experience at all) teaching English is a viable option to get a job in a foreign country. Even if you are not very enthusiastic about teaching, as a native of the English language, you will find the position of an ESL teacher easy to pull off and ideal in terms of giving you plenty of opportunities to look around and find something more suitable to your ambitions once you have settled in.
Another option to move to a different country is to seek employment with non-governmental organizations that deal with human rights. The Association of Women's Rights in Development (AWID), Freedom House, Amnesty International, Human Rights Watch, Human Rights First, Save the Children and many others list job opportunities on their websites. Often they consider entry-level job candidates. Keep an eye on their employment opportunities. Occasionally, they offer training programs and fellowships. If you can tailor your skills and work experience to their needs, you can find your way into a foreign country pretty quickly.
Next Comes Research and Networking
Regardless of whether you already know what country you want to work in and what job you can do, you'll need to start researching and finding out more information about opportunities.
Start by researching a particular industry. All developing countries welcome English teachers. And the job doesn't have to be teaching English. For example, there are many foreigners in Thailand who teach mathematics, dancing, physical education, European cooking, etc. Be sure to check out the countries that are developing their tourism, like Costa Rica and Belize.
Developing countries have plenty of job offers for foreigners, but they rarely help with moving overseas. It is easier to relocate some place where you would like to live and work, and then start working your way up from there.
Start networking by informing all your friends and family about your plans to apply for a job in another country. You will quickly find that someone knows someone who has some information that may come handy to you. It is better to get that information first-hand. If you find someone who has been living in the country of your choice, meet up or get in touch and ask them important questions. Forbes contributor Alexandra Talty mentions that some advice she read online and heard from her friends on how to dress in Lebanon was rather contradictory. However, as soon as she found a Lebanese American Facebook friend, she got a few sensible tips that turned out true and useful.
If you have no friends in the country where you decided to move, try to network online through Facebook, Twitter, Instagram, or even a site created specifically for international networking, like www.internations.org. Before you make any life-changing decisions, learn about average salaries for different professions and positions, the growing rate of the market, the cost of living in different cities, transportation, etc.
Apply for a Visa or Work Permit
Not all employers are ready to sponsor work visas for their new foreign employees. That is why you are strongly advised to secure a work permit or visa before you apply for a job in a foreign country.
First, check out whether you are eligible for citizenship in some foreign countries through your parents. Some people may find that they have ancestral roots in Eastern Europe, Asia, or Africa which enables them to get a passport as well as a visa.
Next, find out if the country of your choice has a point system for receiving a visa. Germany, Canada, Spain, and Japan give points for higher education, younger age, and proficiency in the language of the country.
Finally, be ready for a double bind in some countries, where an employer refuses to consider job applicants without a visa, and you cannot apply for a visa without a job offer. This does not mean that this particular country is completely off limits for you, but if it is too difficult, like in the UK, for example, where the terms of work permits is very demanding, sometimes a wiser decision is to seek employment and a visa in a different country. By browsing job boards and forums you can come across helpful information about the country of your choice. In Japan, for example, companies very rarely seek foreign employees directly. In most cases, foreigners can find jobs in Japan only with the help of recruiters. If you are aware of that fact, then you can reach out to recruiting organizations, and they will help you find companies that will sponsor a visa for you.
Get Ready for a New Market
Once you have a general idea of how to look for a job abroad, make sure that you can actually get it. For this, you should get familiar with the rules and conventions regarding the job hunt for your destination. Whereas American companies require job-seekers to forward their resumes and cover letters, European employers typically expect the CV format. Also, you may want to make sure that your definition of job hunt terms aligns with the employer's. For example, some companies request an application letter, which is different from a cover letter in the US but is identical to a cover letter in Nigeria. Besides this, the requirements for any type of application (resume, cover letter, CV) can differ from country to country. To be sure that your cover letter and resume are impeccable, you can check out the best samples at the online builder www.getcoverletter.com.
When a company hires foreigners, hiring managers try to see the potential for success in oversea employment at the interview stage. In The New York Time piece, Phyllis Korkki mentions a "global mind-set" worked out by the professors from the Thunderbird School of Global Management in Glendale, Ariz who claim that by asking about candidates' tastes and preferences, recruiters can weed out those who are a bad fit for oversea gigs. Korkki says that those who have more varied tastes and are prone to take risks in their day-to-day life can deal with novelty and challenges in a more effective and resilient way.
Some More Tips on How to Get a Job Overseas
If you move to a different country without a job, at least have several months of savings. It will give you leeway in searching for a good position.
Seeking employment in-person in the place of your destination can be a risky but effective step. Usually, it speeds up the job hunt and you are able to at least find some source of income while you are waiting for your visa/work permit to come through.
Try to learn the language of the country. It always improves one's chances of landing a job and career opportunities in general. If you are able to achieve language proficiency, your odds of finding a perfect job improve tenfold.
Consider getting into a startup. For example, Japan has a number of online groups for those who are in startups to exchange experience and information (HackerNews, Doorkeeper, Meetup.com).
Build your Internet presence. It can be helpful as a side project of yours that will fund your initial period of growing roots in a new country. Or it can help you with the job search in a new country. For example, WeChap is big in China for all purposes, job hunting included, while Qiita does the same for Japan.
Use social media. Promote yourself on LinkedIn and over online job-related platforms.
Summing Up
As you can see, the answer to the question 'how to get an international job?' is pretty much similar to how to find any job. You need some skills and a general idea of what you want. If you are not sure what you want, you can start by looking for work that involves teaching English, working as a au pair, tourism, or NGOs in developing countries (Kenya, Indonesia, Turkey, Russia). However, if you have a degree, you can try and apply your skills and knowledge in the emerging markets of Brazil, India, China, South Korea, Mexico, or Saudi Arabia.
DISCLAIMER: Branded Voices features paid content from our marketing partners. Articles are not created by Native News Online staff. The views and opinions expressed in the Branded Voices are those of the authors and do not necessarily reflect the official policy or position of Native News Online or its ownership. Any content provided by our bloggers or authors are of their opinion and are not intended to malign any religion, ethnic group, club, organization, company, individual or anyone or anything.