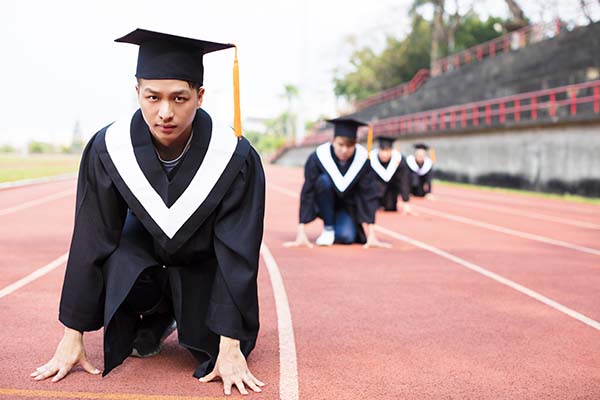 Details
Your college degree will play a huge role in your career success. However, finishing one is not easy as it requires a great deal of passion, hard work, and courage. Although college life presents a plethora of challenges, going through these ordeals is worthwhile.
If you're still unprepared for your college education or if you're still in the dark as to what college degree to take or school to enroll in, then, it would be an excellent idea to research about what college life is like with the help of reputable sites, such as collegerank.net. Also, discussed below are the seven best things that you should expect upon entering college:
The Start Of Your Journey To Independence
College life is, basically, the start of one's journey to independence. Once you move out of your family's residence and into your own apartment, you'll have to face a new environment without the people you used to live with and rely on.
As you become independent, you'll be able to learn more about yourself. Take advantage of this opportunity to achieve maturation all while enjoying your newfound freedom. You may start trying out things that pique your curiosity, but make sure that these can contribute to your personal and academic growth.
Here are some ways you can make the most out of your college independence:
Be financially independent by applying for part-time jobs and saving money
Embrace the process of self-discovery
Consider taking up an online degree while attending college to gain more knowledge and learn new or harness existing skills
Unforgettable Freshmen Orientations
An academic year never passes without any freshmen orientations. Typically, the orientations last for a few days until a week before classes officially start. Upperclassmen usually host freshman orientations for the entire university, for every department, or every degree program.
Since there'll be a lot of opportunities and experiences coming your way during these events, things can get a bit overwhelming. Having said that, here are some tips to make these welcome "parties" more memorable and less stressful on your part:
Don't be too excited about making friends.
Don't be afraid to ask questions if you're confused.
Sign up for school organizations that spark your interest.
Try befriending students with the same classes as you.
Break Free From Your Comfort Zone
Stepping out of your comfort zone will be inevitable throughout your college years. Simply applying for college and sorting out your living arrangements are already an act of stepping out of your comfort zone!
Trying out things you've never done before is a huge challenge, but being able to overcome your doubts and fears during your freshman year will be worthwhile. It'll teach you to adjust to your environment accordingly because, in real life, the surroundings won't do it for you.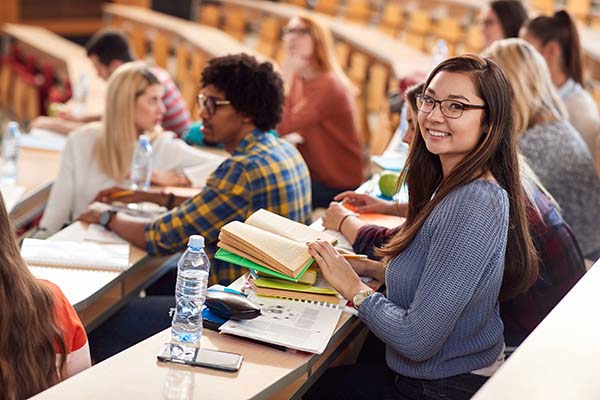 You'll Be Asking For Help... Many A Time!
Independence doesn't mean being all alone, doing things on your own for the entirety of your college life. Always remember that seeking someone's help is a strength and not a weakness, especially if you're a first-year student who still has a lot of questions in their mind.
For instance, asking for help because you haven't fully understood a specific discussion doesn't mean that you're stupid or not studying well. This means that you're open to learning more from other people's perspectives.
Financial Decisions And Challenges
As discussed earlier, students attain independence in various aspects of their life once they start college, and this includes managing their own finances. Most college students seek part-time jobs to provide for themselves and ease the financial burden of their parents. In order for you to survive through college, you have to polish your money management skills as early as your first year.
College freshmen tend to commit the most mistakes as far as finances are concerned. Since they have lower expenses than the seniors, first-year students seem to be spending their money haphazardly, along with the following dangerous money habits:
Not organizing budget for food and school requirements
Not applying for scholarships and other financial aids
Overspending on wants
Credit card misuse
Learning how to manage your finances as early as your freshman year in college would allow you to survive this phase of your life more easily.
Appreciate More The Value Of Time
As you transition into college, you'll realize how important time is and why you shouldn't waste it.
One of the greatest things about starting college is that you learn and get to appreciate more the value of time. A study planner can be advantageous for you in this regard. Inside the planner, you can write your daily schedule and breaks.
Here are some details you may include in your planner:
Study goals for the semester and the steps you ought to take to accomplish them
Personal thoughts
Reminders
Specific study period for each subject
You may also utilize your study planner as a habit tracker to help you monitor your study and personal habits that are influential to your college life.
Develop Your Soft Skills
Aside from your degree specialization, you'll need to harness your soft skills to improve your connection with people. These skills, which encompass listening, leadership, problem-solving, flexibility, and interpersonal skills, will be valuable in your future career, as well as your personal relationships.
During your first few months in college, you may find it difficult to collaborate with your classmates during group projects and interact with them during discussions, but don't be discouraged. You'll slowly learn various soft skills through opening yourself up more even to people you just met and not letting your fears and doubts stop you. Furthermore, your soft skills will allow you to develop your personality.
Throughout your college journey, your day-to-day experiences would vary. There are instances when you'll be challenged with new tasks requiring group collaboration, which can hone your soft skills.
Final Words
There's no doubt that college is difficult. Many students dread this phase of their lives as they're overwhelmed with the struggles that come with it. Despite these challenging times, however, going through college will be worthwhile because of the wonderful experiences and learnings mentioned above.
DISCLAIMER: Branded Voices features paid content from our marketing partners. Articles are not created by Native News Online staff. The views and opinions expressed in the Branded Voices are those of the authors and do not necessarily reflect the official policy or position of Native News Online or its ownership. Any content provided by our bloggers or authors are of their opinion and are not intended to malign any religion, ethnic group, club, organization, company, individual or anyone or anything.