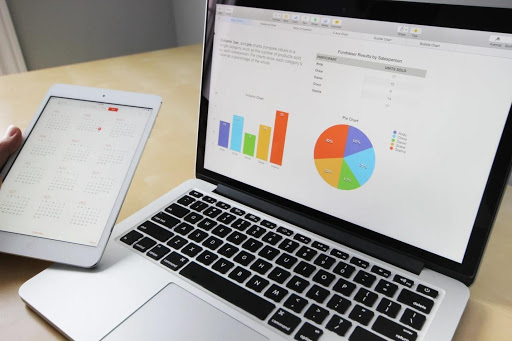 Details
Working from home sounds like a blessing, no managers, no co-workers lagging over your shoulder, and no one to steal your lunch from the office fridge. It looks like a dream job; however, it does have its cons, too.
Ask the one who runs their own business or works as a telecommuter; it's not all rainbows and unicorns. The United Nations International Labour Organization generated a report stating that employees are more productive outside of their homes in a proper conventional office. They can handle intense situations; they are more resistant to longer working hours and can combat work stress well.
As a remote worker, you have to go through various obstacles and challenges; however, it's impossible to overcome it. We have listed down some problems along with the solutions. The next time you plan to work remotely, or if you are already working at home, you can use these solutions to help you out.
1. Poor Time Management
The biggest problem of working from home is managing your time. You had to spend honking your horn when stuck in agonizing traffic jams is saved, and sometimes that one to two hours is crucial because you might have to submit an important file or hold an important meeting.
Since you have to work from home, you start thinking that time is least of your concern since you are working from home; you tend to take the working hours for granted. Eventually, you begin to either neglect your work or your routine house chores.
Therefore, it is imperative to manage your time in these circumstances.
Solution:
Make a to-do list of all the things you have to do per day.
Create a time table and follow that routine every day.
Time mapping techniques are quite useful.
2. Technology Troubles
Working from home means working with technology, which also involves using electricity. It may seem fun first, but what if you experience a power shortage or your internet connection gives up? As good as technology is, it also comes in with its flaws.
It is effortless to get yourself lost in the jungle technology, repairing your smartphone or laptop over and over again could make you frustrated. Sometimes you even run out of storage, and you have to spend hours making space and deleting the extra stuff.
Solution:
Invest in a laptop or desktop computer that can withstand any pressure and has enough space.
Keep a backup internet plan ready.
Invest in a generator to overcome the power shortage. Look for a wide range of generators at ablesales.com.au at reasonable prices.
3. Managing projects
It is a challenge to work on projects when you have your co-workers spread out at various locations. Whether it's an entire team of remote workers or a mix of remote staff or in-house workers, managers have to ensure that deadlines and goals are meeting.
Having a physical presence makes communication more straightforward, but it seems to be close to impossible for remote workers. It creates a lot of misunderstanding and problems.
Solution:
Lucky for you, there are various tools for about every challenge a remote team manager would need. You will need a project management software that would assist you in all the tasks.
4. Interruptions
Another Biggest flaw of working from home is being interrupted by children, pets, or any other family member. The most irritating of them all is when you are delivering a presentation online with your camera on, and you experience disturbances at the back end, such as noise from the kitchen blender, kids screaming, or your dog wanting to play with you. That isn't very comfortable.
Unfortunately, these are just a few interruptions; you might have to undergo a lot more than this like the UPS guy wanting your signature or your friend barge in unplanned.
Solution:
The truth is that there is no proper way to deal with all the interruptions; however, you could try one of these options.
Isolate yourself in the other room and keep the door closed until you complete your work
Keep a warning signal to let others know that you are working on something important, and you should not be interrupted.
Train your kids or hire a babysitter to play with them until you get done with work
Try talking to your family and making them understand the importance of your work.
If all else fails, step outside, go to a park, a library or a coffee shop, so no one distracts you.
5. Isolated
Working from home can be quite overwhelming. The endless working hours can get you frustrated. All you do the whole day is glue yourself to your computer or laptop and work, work, and work. And then you wake up the next day to repeat all this.
Staying isolated because of your workload deprives you of human interaction and social life. It mainly happens if you are living alone or have no friends or family nearby. Isolation also leads you to stress and depression.
Solution:
Follow a time table
Take a quality break for an hour or two and go outside and meet people.
Call a friend over for pizza or movie night.
As your family facetime, you so you stay interacted.
Join a sports club or a gym to keep yourself in between people
6. Time zone differences
The struggle is real! Usually, remote work involves having a job in an online company that operates in another country or having to deal with a client overseas. The time zone difference creates stress as you end up even working in the hours when you are supposed to be or spending time with family resting. Unfortunately, you can not let go of your job either.
Solution:
Keep your priorities in hand too, don't sacrifice everything for the sake of work. It would be best if you found a way to balance your work life and social life.
7. Bad health habits
Remote work does create health-related problems as well. Sitting all day in front of the laptop or computer could increase the chances of obesity. The rays coming out of the screens can damage your skin and also harm your eyes, thus decreasing your eyesight. In the end, you end up with a weak immune system.
Solution:
Follow a balanced diet.
Exercise or walk every day even if it's just 30mins
Use protective screens for your laptop or wear protective glasses that protect you from the harmful rays.
Conclusion
These challenges are just a few to men. Nonetheless, if things aren't taken care of beforehand, it could create some serious troubles for you. Don't ignore anything, thinking it's a minor setback.
DISCLAIMER: Branded Voices features paid content from our marketing partners. Articles are not created by Native News Online staff. The views and opinions expressed in the Branded Voices are those of the authors and do not necessarily reflect the official policy or position of Native News Online or its ownership. Any content provided by our bloggers or authors are of their opinion and are not intended to malign any religion, ethnic group, club, organization, company, individual or anyone or anything.