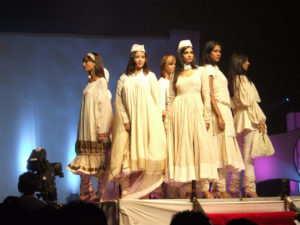 Details
Fashion tech startups in the US are amazing companies that can provide you with better fashion options, help fashion companies grow, and make the world a more stylish place. The fashion tech startups that you see below are changing the world by using their advanced technology to reach out to young designers, established designers, and online fashion houses that clothe the world for a good price.
Fashor
Fashor is an Indian/Ethnic clothing store that creates custom Salwars, Sarees, Lehengas, and Cholis for ladies who love the Indian style. Fashor mixes Indian culture with Western style to create something they are calling Indo-Western fashion, and they carry a mixture of outfits that are unique to their company.
Indian women often need to find ethnic clothing that will satisfy their social circle, but these same women need clothes that will excite their American friends. Fashor splits their catalog between these two worlds, and they make dressing up easier for Asian women.
Lily AI
Lily AI is a company that helps retail brands determine what their customers need. Lily AI created a recommendation AI that describes the emotional context of each shopper. This particular bit of technology will help fashion houses determine what their clients should buy. Women buy clothing for work, but they are buying those clothes because of how work makes them feel.
Women buy clothing for dates, but every woman feels differently about her date. Women buy gifts, and they have feelings about each gift. Conversely, men buy clothing for women, and their feelings need to be considered before a recommendation is made. Lily AI is expanding, and they provide advanced technology that every retailer needs.
Jenzy
Jenzy is a shoe-sizing app that helps parents determines the right size for their kids. Parents are spending a lot of money on shoes for their children, and children grow out of those shoes quickly. This is why Jenzy is helpful to parents.
Parents need to know which size they can buy for their kids, how their kids will grow into those sizes, and how long those shoes will last. Parents can enter just a bit of information into the Jenzy web app, and they can choose the perfect shoes for their kids.
Kipli
Kipli is a luxury mattress manufacturer that creates their products from natural fibers. While this company does not make clothing, its natural fibers represent a change in the way that fabric is used in the manufacturing world. Kipli provides its customers with authentic fabrics that are safe to lay on.
Kipli has received a lot of funding for their company that might allow them to expand into the fashion world, and they are showing companies how to use sustainable materials. If you have laid on a Kipli mattress, you might want clothing made from these same fabrics.
Cub McPaws
Cub McPaws creates unique products for children, and they have decided to embrace how creative children are. Custom printed t-shirts are just the beginning of how this company makes kids look their best. This is a company that would like to help kids dress like kids instead of dressing like small adults.
When kids or parents are on the Cub McPaws website, they can download the app to use AR to check out the clothes. Parents go to great lengths to find out what will look good on their kids, and they can involve their kids in the shopping process.
AR on this site and app allows kids to see what they will look like in these clothes. You can ask your kids what they like the most, or you could choose clothes that offer you the look that you believe your kids will enjoy. AR is fun for kids to play with, and it might help kids choose gifts for other kids. Think of this site as an advanced dress-up game.
Conclusion
Fashion startups are changing the way that fabrics are used to make products, how children get shoes, and how parents find cute clothes for their kids. There are companies that help with recommendations for their customers, and there are others that provide ethnic fashions for discerning women. These startups are growing because of funding they have received early in their development, and they are growing due to the options that they provide to their customers.
DISCLAIMER: Branded Voices features paid content from our marketing partners. Articles are not created by Native News Online staff. The views and opinions expressed in the Branded Voices are those of the authors and do not necessarily reflect the official policy or position of Native News Online or its ownership. Any content provided by our bloggers or authors are of their opinion and are not intended to malign any religion, ethnic group, club, organization, company, individual or anyone or anything.