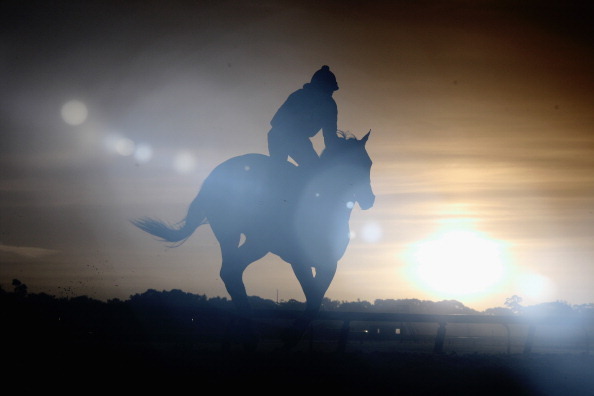 Details
There's plenty to look forward to in the world of horse racing for 2020. While every month has racing to enjoy, we've picked out some of our must-see events for the year ahead that fans won't want to miss.
Cheltenham Festival – March
With an average attendance of over 266,000 people and a purse of £625,000, it's no surprise that Cheltenham is one of the most highly anticipated events of the year for racing fans. Including Grade One races such as the Gold Cup and being renowned for producing some of the most iconic moments in racing history, Cheltenham is a must-see for horse racing fans. There are 28 races across four days at this meeting, so there's guaranteed to be something for everyone to enjoy and fans are already excited for March to roll around.
Grand National – April
The Grand National is a much-loved event the world over and it comprises three days of fantastic racing, with competitors out to win a portion of the million pound prize pot. Held at Aintree near Liverpool, it's one of the most talked about racing events in the calendar and even those who don't typically get involved with horse racing enjoy placing a bet on this event. A staggering 40 horses jump 30 fences in total, and it's given us some of the most memorable moments and winners over the last few decades too, so fans will be keen to see what 2020 has in store.
Guineas Festival – May
Held at Newmarket, the Guineas Festival is the first two Classics of the season – the 2,000 and 1,000 Guineas. These races set the scene for the rest of the Flat season and it's been won by a number of history-making horses over the years, including Sea the Stars and Frankel. These season-defining races are incredibly thrilling to watch and can be career highlights for the horses, jockeys and trainers alike.
Royal Ascot – June
Over 300,000 people attend Ascot each year, including members of the Royal family, making Royal Ascot one of the highlights of the racing calendar. It is also one of the most glamorous and sophisticated racing events of the year too, with endless amounts of prestige and style, from the A list attendees to the fashionable outfits and huge prizes on offer. Royal Ascot is well-known for its world-class racing, from the Gold Cup to the Queen Anne Stakes, and it has a brilliant atmosphere.
Glorious Goodwood – July
Goodwood has long been popular with racing fans and it's an incredibly competitive event. The nature of the track here means that the races can be unpredictable sometimes, but that makes for a really exciting experience for those watching. The five-day festival is held in the beautiful Sussex countryside and is known for a number of staple races including the Goodwood Cup, the King George Cup and the Stewards Cup, to name a few.
Ebor Festival – August
Kicked off with the Juddmonte International, the Ebor Festival in York is a brilliant event that has a number of highlight races and has produced some great moments. Last year, the Nunthorpe was won by Battaash in an impressively fast 55 seconds, so fans will be keen to see what this year will produce in terms of remarkable wins.
DISCLAIMER: Branded Voices features paid content from our marketing partners. Articles are not created by Native News Online staff. The views and opinions expressed in the Branded Voices are those of the authors and do not necessarily reflect the official policy or position of Native News Online or its ownership. Any content provided by our bloggers or authors are of their opinion and are not intended to malign any religion, ethnic group, club, organization, company, individual or anyone or anything.