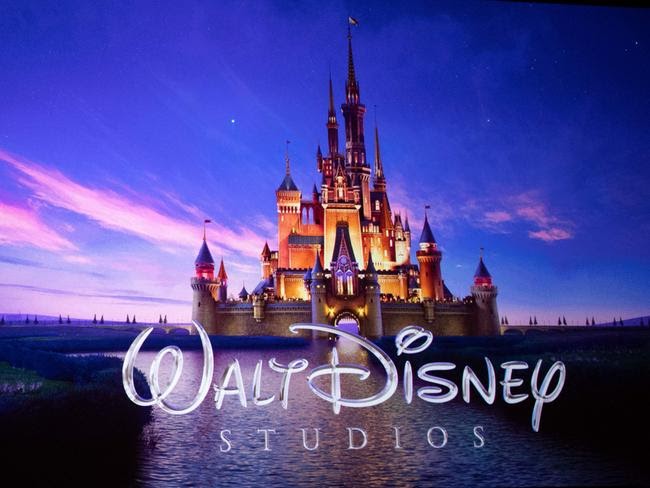 Details
At the moment, it is hard to know when exactly this movie will be released, given production has not begun.
HN Entertainment reported production would begin in April 2020, with some voiceover work starting as early as January.
Disney's The Little Mermaid is the next film to get the live action reboot action. With relative newcomer Halle Bailey playing Ariel, fans are wondering what the film will be like in the end. One big question has emerged in their quest - will the movie be filmed underwater?
The R&B singer has been tapped to play Ariel in Disney's next live-action adaptation of "The Little Mermaid." Although director Rob Marshall has spent the last couple of months meeting with talent, insiders say Bailey has been a clear front runner from the beginning.
"After an extensive search, it was abundantly clear that Halle possesses that rare combination of spirit, heart, youth, innocence, and substance — plus a glorious singing voice — all intrinsic qualities necessary to play this iconic role," Marshall said in a statement.
Bailey is joining a cast that includes Jacob Tremblay and Awkwafina, while Melissa McCarthy is in talks to play Ursula.
"The Little Mermaid" will incorporate original songs from the 1989 animated hit as well as new tunes from original composer Alan Menken with lyrics by "Hamilton" creator Lin-Manuel Miranda. Miranda is also producing the film along with Marshall, Marc Platt and John DeLuca.
The original 1989 animated hit followed the mermaid princess Ariel as she sought to fall in love with a human prince on land. Menken wrote the film's original music, including the songs "Under the Sea," "Part of Your World" and "Kiss the Girl."
The role marks Bailey's feature film debut, following the formation of her music group Chloe x Halle with her sister Chloe in 2015. The pair first rose to fame by posting YouTube covers of Beyoncé before they were eventually discovered by the R&B superstar and her record label. Since their discovery, the duo has signed a record deal with Parkwood Entertainment and has opened for Beyoncé on her "Lemonade" tour.
She also stars in the Freeform series "Grown-ish."
Awkwafina recently revealed to Marie Claire that she will, in fact, be playing Scuttle. A rumour circulated that Harry Styles will be playing heartthrob Prince Eric – but it is since been revealed he will not be taking on the role, to many a fan's disappointment (via PA). One theory behind this casting choice is that Harry Styles is simply too famous. So, who will be anointed as the handsome Prince Eric? The role went to Little Women and World on Fire star Jonah Hauer-King. That could have been where the Prince Eric story ended, but it was not. star Jonah Hauer-King. That could have been where the Prince Eric story ended, but it wasn't.
No release date has been confirmed as yet, but production on the live-action remake is rumoured to begin sometime in April 2020. That would indicate a release in late 2021.
Disney has yet to release any plot details, nor a synopsis. However, if the live-action follows in the footsteps of Aladdin and The Lion King, it will likely follow a similar trajectory as the 1989 original.
But this isn't always a safe bet. Some live-action Disney adaptations have strayed from the plot beats of their source material, to greater and lesser success.
The live-action remake of Dumbo was much darker than the 1941 original. Likewise, Disney's upcoming Mulan remake is pulling its plot from the legend of Hua Mulan, as opposed to the animated hit with a dragon voiced by Eddie Murphy. It also won't feature the fan-loved songs from the animated movie (though the Mulan trailer did pay homage to them in a brilliant way).
For those hoping that the plot will be updated for the 21st century, there is reason to be cautiously optimistic. Disney launched two initiatives for under-represented talent in the summer of 2019. These include women, people of colour, and LGBTQ+ folks. Whether these casting choices are reflected in the story remains to be seen.
But for fans who are worried they won't hear 'Under the Sea', The Little Mermaid seems like it will hedge close to the original. The casting of Halle Bailey, at the very least, hints in that direction (after all, she's a formidable vocal talent).
However, the remake of The Lion King was criticised in part for being too similar to the original; almost identical, in fact. The Little Mermaid looks like it will have to tread the fine line between homage and imitation, and between respect and innovation.
So far there is no official trailer online, nor are there any teasers. After filming starts in April, there may be a first-look teaser, like the one Disney recently released for Mulan.
DISCLAIMER: Branded Voices features paid content from our marketing partners. Articles are not created by Native News Online staff. The views and opinions expressed in the Branded Voices are those of the authors and do not necessarily reflect the official policy or position of Native News Online or its ownership. Any content provided by our bloggers or authors are of their opinion and are not intended to malign any religion, ethnic group, club, organization, company, individual or anyone or anything.