Details
Businesses need to leverage their existing network to achieve success; relying on word of mouth is usually ineffective in growing your customer base. Looking to expand your network is great, but if you do not have loyal customers that might be interested in helping you, then it isn't easy to succeed. To grow your customer network, you will need to attend events, join organizations, and form partnerships with similar businesses.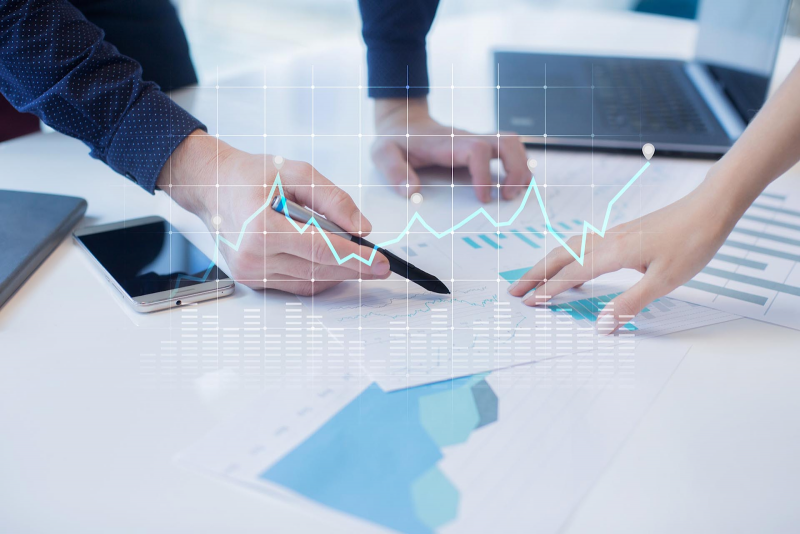 It will also be helpful if you narrow down your ideal client list and check which few products appeal to that set of the client base. Instead of targeting broader markets, make strategies to attract clients that are interested in understanding your offerings. Have a thorough understanding of your industry & the products and services marketed by your firm and attract those clients who seek your assistance.
Below we are listing six useful business tricks and strategies that can help you acquire new customers for your business growth -
Encourage people to join your email list
While we all know that email marketing is not the latest marketing trend, but it continues to be one of the practical tools to strengthen your customer base. In recent times, it has even outperformed digital marketing tactics like social media and paid search advertisements. Start by signing up for any reliable email marketing provider and gather all your customer's contacts. Then you can send them your professional updates through a mobile-responsive email template and start acquiring new reach to your potential customers. You can also contact professionals such as Uplers and understand the power of email marketing and the tricks you need to learn to succeed.
Encourage reviews
Customer reviews are the most critical asset for any business enterprise. It enhances traffic and customer presence in your websites. To acquire new customers, one needs to expand its customer reviews by creating a great first impression on potential customers. One must collect authentic reviews from customers as it leads to positive changes in business management. To encourage reviews, one can contact these customers to post on the Facebook page or ask loyal fans to send their feedback through emails.
Providing referrals
As a leading business enterprise, you can also share a referral policy with your existing customers. Word of mouth referrals is one of the most effective ways to acquire new clientele, so asking your current customers to refer your business is an ideal way to progress in your industry. Never shy away from making an ask as this will help you develop a strong bond with your old clients and make newer relations worthy.
Don't let the fear of rejection stand in the way to approach new customers. To make it even better for yourself, you can send a written personal appeal to your loyal email list and increase your sales.
Conduct a survey or poll
One of the most natural tricks to acquire new customers is by reaching through mediums of surveys or polls. Surveying your product or service base can help you to start with understanding your current customers. With such implementations, you get to know what products, services, or topics of audience interest. Having a quick poll to get a better sense of their interests and behaviour will help you focus on that trend.
You will get to know your customer base, and then you can start putting your efforts to reach those potential customers with ease. You can even combine to use other cost-effective online marketing tools and continue to attract new customers through that specific channel.
Try offering free trials to new customers.
To make a strong bond with your new customers, you will need to adopt a practical tactic of offering free trials. It's an excellent way of marketing your USP. It instils the value of your product and allows new customers to try and see your product or service that is exemplary. As they are unique to your business, offering such trials will help develop your business faith. Tests will also provide you with good reviews and testimonials. In other ways, these new customers will even provide you with authentic feedback that is more necessary for your business improvement.
Therefore, offer great service, and you'll likely be able to convert them into paying returning customers later.
Add calls to action.
If you are facing trouble expanding your customer base, then the simplest way to get on the next action level is by adding a call to every effort. As there are plenty of strategies, but this piece of marketing is as simple as increasing engagement. Call-to-action buttons or taglines don't have to be elaborate to prompt decisive action. These calls should attract responses from users for a sale or an appointment to your business. These calls can originate on an Instagram post, a weekly newsletter, and provide a link such that they can sign up to your email updates. Adopting calls to action helps in letting your clients know how they can work with you. With such a good chance, they'll be excited to get involved and share it with their audience.
DISCLAIMER: Branded Voices features paid content from our marketing partners. Articles are not created by Native News Online staff. The views and opinions expressed in the Branded Voices are those of the authors and do not necessarily reflect the official policy or position of Native News Online or its ownership. Any content provided by our bloggers or authors are of their opinion and are not intended to malign any religion, ethnic group, club, organization, company, individual or anyone or anything.